BMO Life Insurance
SUMMARY
BMO is Canada's oldest bank and one of Canada's largest insurers offering many financial products including term and permanent life insurance, critical illness insurance, travel insurance, and more. Because of its large size, BMO boasts flexible options and a variety of products to suit your individual needs as well as competitive pricing.
The Bank of Montreal, known these days as BMO Financial Group, is Canada's oldest bank and one of the 10 largest financial institutions in North America. During its 200-year history, BMO has expanded internationally, helping customers manage their money and protect their assets and loved ones. They are the only financial institution in Canada named to Ethisphere's 2019 list of the World's Most Ethical Companies.
BMO Financial Group is known mainly for the financial services they provide like everyday banking, long-term savings, lending, and mortgages.
BMO Life Assurance Company, or BMO for short, offers various life insurance and related products in Canada and operates as one of the country's largest insurers. Since BMO purchased the AIG Life Insurance Company of Canada in 2009, it has become one of the largest bank-owned life insurance providers in the nation.

Best insurance for affordability
Contact Information
Address
BMO Life Assurance Company
60 Yonge Street
Toronto, Ontario
M5E 1H5
Phone Numbers
Canada-Wide Toll-Free: 1-855-745-7331
Website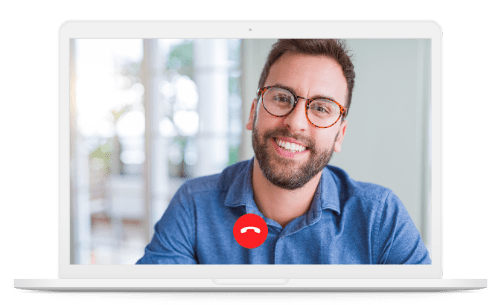 Need insurance answers now?
Call 1-888-601-9980 to speak to our licensed advisors right away, or book some time with them below.
Term Life Insurance
Term life insurance is an insurance policy that lasts for a specific period of time. Your beneficiaries are entitled to receive a tax-free death benefit if you die within the term of the policy. Once that term expires, you can cancel your policy. However, many term life insurance providers will automatically renew your policy or have options to convert your coverage into permanent insurance.
BMO Insurance term life insurance policies are available in terms of 10, 15, 20, 25, and 30 years to cover a wide range of life insurance needs.
All term life insurance policies are convertible to a permanent policy at any time before age 70.
Term 10 plans can be exchanged for longer term life insurance policies depending on age.
Term 10, 15 and 20-year plans are renewable.
Maximum coverage is $10,000,000.
There are riders for critical illness, accidental death, waiver of premium in case of disability. One can also add a children's life insurance rider.
For more information and an in-depth look at their coverage, read our BMO Insurance Term Life Insurance Review.
Permanent Life Insurance
Permanent life insurance provides you with coverage from the day the policy is settled until the day you die. As long as you pay premiums into the policy, BMO life insurance coverage never expires.
BMO Insurance offers 5 different permanent life insurance policies.
EasyOne Life
Available to Canadians between the ages of 50 and 80 who have no serious illnesses
No medical exam required and immediate permanent life insurance coverage from the day BMO Life Insurance receives your application
Life long coverage with a tax-free benefit between $5,000 and $50,000
Guaranteed-Life Plus
Available to Canadians between the ages of 45 and 75
Guaranteed life insurance coverage and no medical exams or health questionnaires required
Lifetime coverage as long as payments are paid up to age 95
$50,000 in basic coverage (after 2 years without claims) and $250,000 accidental death coverage
Term 100
Lifelong permanent life insurance coverage
Fixed level premiums which you pay until age 100
Coverage amounts available between $50,000 and $5,000,000
Much like BMO Insurance's term life insurance policies, many optional riders are available for Term 100 to meet varied insurance needs
BMO Insurance Whole Life Insurance
Guaranteed cash value, and guaranteed premiums payable for 10 or 20 years or to age 100
Non-participating permanent life insurance
Unique features like premium switching, premium offset, additional payments and policy loans make it a very flexible BMO life insurance coverage option
Two plan options (Estate Protector and Wealth Accelerator) to service different end-of-life financial needs
Read our full review of BMO Insurance Whole Life Insurance.
Universal Life Insurance
Universal life insurance is like whole life insurance, except there is a self-directed long-term investment component: your insurer gives you options for investing the cash value of your policy.
BMO Life Insurance's universal coverage offers three different universal life insurance policies: Life Dimensions, Life Dimensions (Low Fees) and Wealth Dimensions.
All these options boast:
Flexible premiums and terms
Extensive investment options
Early access to cash-value
Optional riders for more BMO life insurance coverage:

term life insurance rider
accidental death rider
waiver of premium
children's term life insurance rider
critical illness insurance rider
Critical Illness Insurance
Critical illness insurance is a living benefit insurance policy that pays out a tax-free lump sum if you develop a specified illness, health event, or undergo treatment while under its coverage, after a minimum of 30 days from when you are first diagnosed (90 days for cancer). This coverage is available for a period of time also known as term length; and you determine it when purchasing the policy.
BMO Insurance offers 2 different critical illness insurance policies.
Life Recovery Plus
Basic and enhanced plans that offer $25,000 and $50,000 in coverage, respectively
Guaranteed acceptance when you provide a declaration of health
Cash benefits are a mix of one-time, monthly, and daily benefits to help you financially while you recover
The survival period is 30 days
Living Benefit
Offers enhanced coverage (25 life-threatening medical conditions)
Maximum coverage is $2 million
Offers coverage for loss of independent existence and partial payouts for 7 different conditions
The survival period is 30 days
Available in 10 and 20-year terms or coverage up to 75 or 100 years of age
There is a 15-pay option available on some policies
For more information and an in-depth look at their critical illness coverage, read our BMO Insurance Critical Illness Insurance Review.
Travel Insurance
BMO Insurance offers travel insurance on a per-trip and annual basis, with different plans offering coverage for medical emergencies, trip cancellation, flight delays, lost baggage, and more.
Investment Products and Other Financial Products
Besides insurance, BMO Financial Group offers countless investment solutions and personal financial products as well as business banking solutions.
The information and views provided herein is for general informational purposes only and should not be considered legal or financial advice.