Emma Life Insurance Review – Updated 2023
SUMMARY
Emma Insurance is an online start-up offering life insurance without a medical exam. They primarily offer term life insurance based on the completion of a quick online questionnaire. Emma positions itself as a family-centered, easy life insurance option that forgoes the hassle of a medical exam. Although this apparent convenience comes with a far heftier price tag as Emma policies are significantly more expensive compared to other life insurance products available in the market. Canadians looking for life insurance coverage can save a lot of money and get access to a wider set of options by comparing prices and products offered by more established providers.
Not Recommended For Canadian Life Insurance Buyers
Our Emma Insurance rating and review
Emma Insurance is a new digital life insurance broker that offers a unique, online approach to life insurance without going through a medical exam. The product is targeted towards young Canadian families and anyone aged between 18-55, typically purchasing their first life insurance policy. Their product offering has recently been expanded to provide more flexibility, and their fully online life insurance platform provides for a simple application process.
Emma Insurance allows you to bundle three products and buy them together at one single price:
You can also purchase these policies individually. But the maximum amount of coverage you can have is $1 million, including both term and permanent policies combined. This can be a limiting factor, depending on your individual coverage needs. More established insurers generally have a much higher maximum amount that you can be covered for.
Emma Insurance is innovative and emphasizes an easy access to fulfilling insurance needs. However several other larger insurance companies currently offer a wider range of customization and coverage options than the suite of options at Emma.
For instance, the only option for permanent coverage available on the Emma platform is a Term-100 policy. This type of policy does not offer a cash value policyholders can access during their lifetime — one of the most appealing factors for those who purchase lifelong coverages for estate planning.
Additionally, their only life insurance rider option as of now is the children's insurance rider. There is no option for critical illness or disability insurance coverage, which is highly recommended given the high risk of health emergencies. Other insurance providers also offer more flexibility in terms of exchanging a term policy into a longer term. Emma only offers life insurance to Canadians up to age 55 while other providers extend such coverages up to age 75.
But the biggest drawback for Emma Insurance's policies is their pricing. Emma's policies are significantly more expensive than regular market prices for life insurance coverages. On average, their policies can cost anywhere from around 20% to 60% more than the cost of similar coverages offered by traditional insurers. While their quick application process can be beneficial for some, most clients that aim to save money on life insurance would be better suited for traditional life insurance products offered by established insurance companies or brokers.
Someone looking to purchase life insurance should consider whether the quick turnaround time for a policy with Emma is worth the significantly higher premiums. For instance, the section below shows a comparison of their Term-10 and Term-20 prices with some other insurers.
Don't get us wrong; for an individual looking for immediate approval and short-term coverage, Emma can be a solution. But, considering their suite of products is not as robust as more established life insurance providers and comes at a much higher price tag, we cannot recommend Emma Insurance for those looking to get the best bang for their buck.
Pros:
Innovative digital platform
Application process can be completed quickly and entirely online
$15,000 or $25,000 Children's Life Insurance rider available
$100,000 Permanent Insurance available
Discount offered for those who bundle term (T-1, T-10, or T-20) and permanent coverage (T-100) together
Cons:
Prices are significantly higher than the market
Limited age range (not available to anyone over 55)
Limited convertibility options; no option to exchange
Limited coverage amounts (maximum of $1 million including both term and permanent life insurance plans)
Limited rider options, ex.: cannot add standard critical illness or disability coverages
No discount for annual payments
No lower, preferred rates available
Permanent life insurance product does not offer cash value or investment options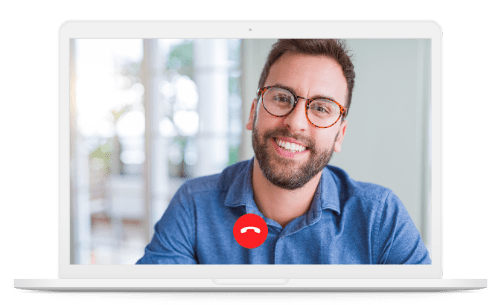 Need insurance answers now?
Call 1-888-601-9980 to speak to our licensed advisors right away, or book some time with them below.
Who is Emma Insurance?
Emma Insurance is an online Canadian insurance company founded in Quebec City, Quebec, in 2017. The company focuses its marketing on young Canadian families, offering them an online calculator to determine their insurance needs and then apply for one of Emma's policies. As of right now, their products are available in most provinces (except British Columbia, Saskatchewan, and Newfoundland and Labrador), offering coverage between the ages of 18 and 55 with no medical exam required.
Emma operates completely online; customers can connect with insurance advisors via live chat and receive real-time support for Emma's insurance policies through its online life insurance portal. Emma offers term life insurance policies and one permanent life insurance policy option, with coverage between $100,000 and $1,000,000.
Currently, Emma offers 1-year, 10-year, and 20-year term life insurance policies through a partnership with Humania.
Emma Insurance: Quick Facts
Founded: 2017
Headquarters: Quebec City, QC
AM Best Rating: N/A
Better Business Bureau Accreditation and Rating: N/A
Assets: N/A (Humania: $0.6 Billion)
Annual Premiums: N/A (Humania: $158.3 Million)
Check out more facts about Canada's biggest life insurance companies.
Types of term life insurance Emma Insurance offers
Emma Life Insurance offers one-year, 10-year, or 20-year term life insurance through Humania Assurance. However, if someone does not qualify for their products, Emma can also connect them to other life insurance partners.
Emma's term life insurance policies offer guaranteed renewability once the coverage period is up. Or, it also has some limited options to convert to a permanent insurance product.
The product is currently only available to Canadian citizens and permanent residents. No coverage options are offered for work permit holders, international students, or other temporary visitors to Canada.
Coverage and policy details
Available Term Lengths: 1 Year, 10 Years, 20 Years
Available Coverage Types: Level coverage
Maximum Amount of Coverage: $1,000,000
Renewability: Yes, at an elevated premium and only up to age 65
Convertibility: Limited — only up to age 55 and with a minimum conversion amount of $25,000
What other insurance policies does Emma Insurance offer?
Emma Insurance also offers a Term-to-100 or T-100 life insurance policy. This is a type of permanent insurance because it lasts for the entirety of the insured person's life.

More choice. Lower price.
PolicyAdvisor saves you time and money when comparing Canada's top life insurance companies. Check it out!
GET STARTED
What questions should you ask an Emma Insurance advisor?
Is there any way to get lower premiums, comparable to market rates available from other companies?
If I agree to a medical exam, could I get lower premiums?
What will be the life insurance premiums on a term-1 policy in the future years?
What if something in my life changes (new home, children, new job, etc.) and I need to get coverage in excess of $1 million?
Can I convert the policy into any of Humania's permanent policies?
Are there other exclusions or limitations I should know about?
Is Emma Insurance right for you?
While Emma offers simple, quick access to life insurance through its seamless online platform, there may be better and lower-priced options for you than just looking at Emma Insurance quotes. As insurance advisors for multiple life insurance companies and products, we can help you decide if Emma Insurance is the best fit for you or if another Canadian insurer can get you a better match.
As Canada's best online life insurance advisor, we will assist you in comparing and choosing products across all our partner companies. Speak to our licensed advisors and we will be able to assist you in finding you the best coverage for your needs.
Need help?
Call us at 1-888-601-9980 or book time with our licensed experts.
SCHEDULE A CALL