Emma Life Insurance Review – Updated 2022
SUMMARY
Emma Insurance is a low-barrier-to-entry option for younger Canadians 18-40 years olds looking for life insurance coverage. However, be sure to read the fine print. Emma sells one-year term life insurance policies backed by Humania. The policies renew every year – at a higher price. Those looking for long-term coverage can save a lot of money with more established providers.
Not Recommended For Canadian Life Insurance Buyers
Our Emma Insurance rating and review
Emma Insurance positions itself as a promising solution for young Canadians purchasing their first life insurance policy. While they have a unique approach to pricing and their product offering looks appealing at first glance, a peek under the hood tells a different story. Most clients would be better suited with traditional insurance products offered by established insurance companies or brokers.
Emma Insurance bundles three products and sells them together at one seemingly attractive price: a one-year guaranteed renewable term life plan, childrens' insurance and a small whole life policy payable till age 100.
Another interesting marketing ploy is their target market: they sell one-year term life insurance policies to Canadians between the ages of 18-40. Because of the relatively low risk involved in insuring someone for one year and at such a young age, Emma can immediately approve applications for a low initial premium.
While this lower price sounds like a deal, premiums for Emma Life Insurance policies are meant to increase every year.
Don't get us wrong; for an individual looking for immediate approval and short-term coverage, Emma can be a solution. However, over time the gradual increase in policy premiums may go unnoticed. By the time you realize you want or need to buy a term life insurance policy with a longer coverage term, rates will have risen with your age and/or changes to your medical health status.
Locking in a low rate at a young age for long-term coverage would save you money over the course of your coverage. Additionally, more traditional coverage options provide avenues for customization, such as adding riders to your coverage. The only rider that Emma currently offers is the Children's insurance rider which is marketed as a separate coverage. Other standard insurance add-ons do not exist with Emma at this point in time.
Pros:
Application process can be completed entirely online
You can cancel your policy anytime
$25,000 Child Rider available
$10,000 Permanent Insurance available
You can apply to reduce rates (every year, or 2 years if in good health) via medical exams
Cons:
Coverage is only sold in 1-year increments
Annual renewable term – must renew yearly for continued coverage
Premiums increase every year
Offers limited riders (only child rider)
Limited age range (not available to anyone over 40)
Limited or no convertibility options
Lack of pricing transparency (no visibility of premiums beyond 5 years)
Only available in two provinces in Canada (Ontario and Quebec)
Term Coverage is only until Age 65
Maximum amount of Insurance coverage is $1MM ($990,000 Term + $10,000 Permanent)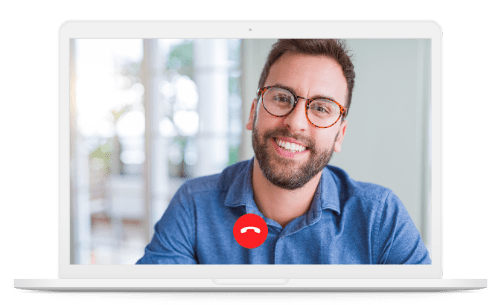 Need insurance answers now?
Call 1-888-601-9980 to speak to our licensed advisors right away, or book some time with them below.
Who is Emma Insurance?
Emma is an online Canadian insurance portal founded in Quebec City, Quebec in 2017. The company focuses its marketing on young Canadian families and pregnant individuals, imploring them to use their online calculator to determine their insurance needs and then apply for one of Emma's policies. Their coverage is available in Ontario and Quebec, offering coverage between the ages of 18 and 40 with no medical exam required.
Emma is based 100% online; customers can connect with insurance advisors via live chat and receive real-time support regarding only Emma's insurance policies. Emma offers term life insurance policies, with coverage between $100,000-$1,000,000.
Currently, Emma only offers its 1-year term life insurance through a partnership with Humania.
Emma Insurance: Quick Facts
Founded: 2017
Headquarters: Quebec City, QC
AM Best Rating: N/A
Better Business Bureau Accreditation and Rating: N/A
Assets: N/A (Humania: $0.6 Billion)
Annual Premiums: N/A (Humania: $158.3 Million)
Check out more facts about Canada's biggest life insurance companies.
Types of term life insurance Emma Insurance offers
Emma Life Insurance offers one simplified term life insurance product through Humania. It is a one-year term life insurance policy with guaranteed renewability once that coverage period is up.
Coverage and policy details
Available Term Lengths: 1 Year
Available Coverage Types: Level coverage.
Maximum Amount of Coverage: $1,000,000
Renewability: Yes, at an elevated premium.
Convertibility: No convertibility option
What other insurance policies does Emma Insurance offer?
Emma Insurance does not offer any other insurance products at this time.

More choice. Lower price.
PolicyAdvisor saves you time and money when comparing Canada's top life insurance companies. Check it out!
GET STARTED
What questions should you ask an Emma Insurance advisor?
How much will my premium be in 5 years, 10 years, 15 years, etc?
What happens if I miss my payments for 1-3 months?
What happens if I take a medical exam to reduce my premiums but some condition is discovered?
Why do you need my contact information and/or address before I have made a decision to buy?
Can I increase or decrease my coverage whenever I want?
Is Emma Insurance right for you?
While Emma offers a low barrier entrance into the world of life insurance coverage  – there may be better options for you than just looking at Emma Insurance quotes. As insurance advisors for multiple life insurance companies and products, we can help you decide if Emma Insurance is the best fit for you or if another Canadian insurer is a match.
As Canada's best online life insurance advisor, we will assist you in comparing and choosing products across all our partner companies. Speak to our licensed advisors and we will be able to assist you in finding you the best coverage for your needs.
Need help?
Call us at 1-888-601-9980 or book time with our licensed experts.
SCHEDULE A CALL
The information above is intended for informational purposes only and is based on PolicyAdvisor's own views, which are subject to change without notice. This content is not intended and should not be construed to constitute financial or legal advice. PolicyAdvisor accepts no responsibility for the outcome of people choosing to act on the information contained on this website. PolicyAdvisor makes every effort to include updated, accurate information. The above content may not include all terms, conditions, limitations, exclusions, termination, and other provisions of the policies described, some of which may be material to the policy selection. Please refer to the actual policy documents for complete details. In case of any discrepancy, the language in the actual policy documents will prevail. A.M. Best financial strength ratings displayed above are not a warranty of a company's financial strength and ability to meet its obligations to policyholders. All rights reserved.
If something in this article needs to be corrected, updated, or removed, let us know. Email editorial@policyadvisor.com.