Foresters Life Insurance Canada Review
SUMMARY
Forester's offers pure term life insurance policies, with coverage up to $5 million, that are convertible to permanent policies without additional medical underwriting procedures. Benefits of their policies include community membership, bereavement assistance, academic scholarships, charity donations, and more. Term options include 10, 20, and 30 years with the option to convert to whole or participating policies.

Best Term Life Insurance for Giving Back
Our Foresters Finanical life insurance rating and review
Foresters Financial's Term Life Insurance is a pure term life insurance product – as its name suggests. It is renewable and convertible to their permanent life insurance products, without having to go through additional medical underwriting. It is also exchangeable for another term insurance policy with a longer term, if it is offered by Foresters at the time of exchange. This is an excellent product for meeting changing financial needs, with the added advantage of these optional riders:
Children's Term Rider

: This rider provides term insurance for the insured person's children in the age group of 15 days to 25 years. The premium is guaranteed and payable only for 20 years. Each insured child has the option of converting this coverage to a new permanent life insurance policy without evidence of insurability.

Accidental Death Benefit

: This rider provides an additional death benefit when the person insured dies as a result of an accident. The maximum benefit amount has to be the lesser of $300,000 or the death benefit of the base policy.

Waiver of Premium

: This rider waives the premium payable in the event of the total disability of the person insured under the rider.

Term Riders

: Term riders are available on the life of the individual insured under the base policy, or their spouse. These riders also have conversion and exchange privileges and can be useful for building laddered coverage. 
Foresters Term Life products also offer some unique benefits that reflect the company's desire to positively enhance the lives of its client-members and their communities. Once you purchase an insurance policy from Foresters, you become eligible to participate in their community offerings that assist in personal development, social interaction and voluntary service. 
A unique feature of Foresters Term Life offerings is that they come with the Foresters Charity Benefit. What this means is that when a claim is paid to the policyholder's beneficiary, Foresters will pay an additional 1% (up to a maximum of $100,000) of the benefit amount to a registered charitable organization, as designated by the owner. The payment is made as a donation in the name of the insured. The Charity Benefit provision is automatically included; it does not increase premiums, nor does it lower the value of the death benefit.
The insured under a Foresters Term policy are also eligible for Foresters membership plan – members enjoy unique benefits, including competitive academic scholarships, financial counselling, discounted legal services, emergency and disaster relief, as well as grants to support local volunteer opportunities.
Foresters term life insurance also comes with a built-in Bereavement Assistance benefit, which provides reimbursement of up to $1,000 for counselling services to beneficiaries to help them deal with their loss.
Pros
Multiple coverage terms available 

Simplified and quick fulfilment options available

Convertible into Foresters' suite of whole life insurance products, which offer both participating and non-participating options

Unique community membership benefits
Cons
Term products are priced higher than some comparable industry products

No online access to policy details

No digital or e-policy upon approval, only paper policy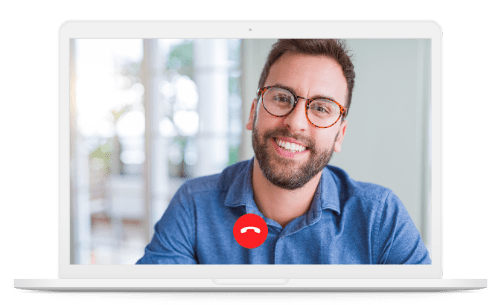 Need insurance answers now?
Call 1-888-601-9980 to speak to our licensed advisors right away, or book some time with them below.
Who is Foresters Financial and Foresters Life Insurance?
Foresters and Foresters Financial are operating brand names for the Independent Order of Foresters (IOF), an international financial services provider. IOF is a fraternal benefit society that originated in Canada and has offered life insurance and annuities in North America and the UK for more than 145 years through Foresters Financial. 
Foresters Financial has over 3 million clients and members across Canada, the United States, and the UK. As a fraternal institution, Foresters Financial's profits are reinvested into causes that enrich the lives of its members and their communities. Foresters Financial has been an early champion of gender and racial equality and is known internationally for its charitable efforts in times of tragedy and need. 
Key facts about Foresters Financial
Founded

: 1874

Headquarters

: Toronto, Ontario

AM Best Rating

: A

Better Business Bureau Accreditation and Rating

: Yes/A-

Assets:

$2.6 billion

Annual Premiums: $1.3 billion
How much does life insurance from Foresters Financial cost?
Representative values, based on non-smokers in good health. $500,000 coverage, 20-year term.
| Age | Male | Female |
| --- | --- | --- |
| 20 | $32.85 | $22.95 |
| 25 | $32.85 | $22.95 |
| 30 | $33.30 | $23.40 |
| 35 | $34.65 | $26.10 |
| 40 | $50.40 | $37.35 |
| 45 | $80.55 | $56/70 |
| 50 | $135.90 | $91.80 |
| 55 | $258.30 | $171.45 |
| 60 | $480.15 | $322.65 |
| 65 | $963.45 | $657.90 |
Types of term life insurance policies Foresters Financial offers
Foresters offers three different term life insurance options as described in the review above. Specifically, they are:
Term 10
Available for applicants aged 18-75

Automatic renewals available every 10 years

Face amounts ranging from $100,000 – $5 million
Term 20
Available for applicants aged 18-65

Automatic renewals available every 20 years

Face amounts ranging from $100,000 – $5 million
Term 30
Available for applicants aged 18-55

Automatic renewals available for 5-year terms once the original 30-year term concludes.

Face amounts ranging from $50,000 – $5 million
EZ Term
Simplified issue, non-medical policy

Guaranteed renewable to age 75 and convertible to age 65

Automatic renewals available for 5-year terms once the original 30-year term concludes.

Face amounts ranging from $25,000 to $250,000, depending on age

Does not include any riders
Coverage and policy details
Available Term Lengths

: 10, 20, and 30 years

Available Term Types:

Guaranteed level premiums

Maximum Amount of Coverage

: $5,000,000

Renewability

: Yes, see details above.

Convertibility: Yes, policies can be converted without evidence of insurability to any permanent insurance plan (including whole life insurance) offered by Foresters for conversion at that time, prior to the policy anniversary nearest the policyholder's 71st birthday.

More choice. Lower price.
PolicyAdvisor saves you time and money when comparing Canada's top life insurance companies. Check it out!
GET STARTED
What other insurance policies does Foresters Financial offer?
Foresters offers a wide range of insurance products to customers, apart from term life, such as:
Participating whole life insurance
Is Foresters life insurance right for you?
Foresters offers unique life insurance coverage products that are a great fit for many Canadian consumers. As insurance advisors for Foresters' life insurance products, we can help you decide if Foresters products are the best fit for you.
As Canada's best online life insurance advisor, we will assist you in comparing and choosing products across all our partner companies. Speak to our licensed advisors and we will be able to assist you in finding you the best coverage for your needs.
Need help?
Call us at 1-888-601-9980 or book time with our licensed experts.
SCHEDULE A CALL
The information above is a brief representative summary for indicative purposes only. It does not include all terms, conditions, limitations, exclusions, termination and other provisions of the policies described, some of which may be material to the policy selection. Please refer to the actual policy documents for complete details. In case of any discrepancy, the language in the actual policy documents will prevail. A.M. Best financial strength ratings displayed above are not a warranty of a company's financial strength and ability to meet its obligations to policyholders.