Manulife Term Life Insurance Review
SUMMARY
Manulife offers their 10 and 20-year term life insurance based on individual lifestyle needs. Options include Family Term (standard coverage for a mortgage, education, retirement, etc), Plus Vitality (Family Term with discounts for maintaining a healthy lifestyle), and Business Term (for business protection) all with coverage up to $20,000,000. Most policies are convertible but more expensive than the standard market price.
Manulife is the largest insurer in Canada and one of the largest life insurers on the entire planet. However, while size is not always synonymous with quality, Manulife's dedication to setting the pace for digital innovation in life insurance means their product is also one of the country's best.
The company is amongst a very small group of Canadian life insurers that offer electronic policy delivery. The company's underwriting process utilizes predictive analytics to approve up to two million dollars in life insurance coverage without the need for medical underwriting. The company's Manulife Vitality program – mentioned below – rewards policyholders for maintaining a healthy lifestyle.
Manulife offers various term life products that serve specific purposes:
Family Term, Manulife's flagship term life insurance product helps individuals offer financial protection to their families to maintain their lifestyle, and coverage for mortgages, education expenses, and retirement savings
Family Term with Vitality rewards individuals with lower life insurance premiums for maintaining a healthy lifestyle
Business Term offered to business owners for business protection
Quick Issue Term and CoverMe Easy Issue, are online plans with the ability to get no medical coverage – although at significantly higher prices. Manulife offers 3-in-1 life, disability and critical illness protection through its Synergy product. If one cannot work due to injury or illness, or in the event of premature death, one can count on the Synergy policy to replace lost income and provide for their loved ones. This policy eliminates the need to separately apply for critical illness and/or disability coverage.

Best For Digital Innovation
Pros
Offers a fully electronic, digital fulfillment

Offers a cash advance if the insured is diagnosed with a terminal illness 

Shorter-term products (Term 10, Term 20) can be exchanged for longer-term products (Term 20, or Term 65)

Optional feature to increase coverage up to the 5th anniversary of the policy, available on certain term life products
Cons
Limited term options are available

Pricing is more expensive than comparable term life insurance products available in the market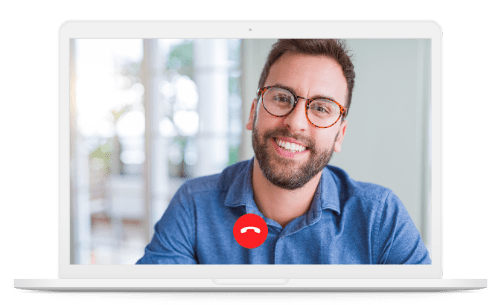 Need insurance answers now?
Call 1-888-601-9980 to speak to our licensed advisors right away, or book some time with them below.
Who is Manulife?
The Manufacturers Life Insurance Company – but colloquially known and branded as Manulife –  is Canada's largest life insurance company and holds over a trillion dollars in assets. It was founded by Canada's first prime minister in 1887; today they are the first Canadian insurer to offer life insurance to HIV-positive customers, strive for gender balance in management, and invest billions in sustainable initiatives.
Manulife: Quick Facts
Founded

: 1887

Headquarters

: Toronto, Ontario

AM Best Rating

: A+

Better Business Bureau Accreditation and Rating

: N/A

Assets:

$200 billion

Annual Premiums:

$39.2 billion
Check out PolicyAdvisor's life insurance calculator.
Manulife Term Life Insurance Pricing
Representative values, based on non-smokers in good health. $500,000 coverage, 20-year term.
| Age | Male | Female |
| --- | --- | --- |
| 20 | $32.74 | $23.49 |
| 25 | $33.35 | $24.59 |
| 30 | $33.83 | $24.85 |
| 35 | $35.45 | $26.75 |
| 40 | $50.07 | $37.77 |
| 45 | $79.82 | $57.86 |
| 50 | $134.20 | $93.01 |
| 55 | $244.97 | $106.80 |
| 60 | $433.61 | $312.06 |
What term life insurance plans does Manulife offer?
Manulife offers many different term life insurance products to suit individual needs.
CoverMe Term Life Insurance
CoverMe is Manulife's direct to consumer product offering simple term life coverage

Offers quick, affordable coverage; however, coverage is only for 10 years

Level premiums for 10 years; renewable every 10 years up to age 85

Coverage from $100,000 to $1,000,000 for those between 18 and 70

Potential for up to $250,000 in instant coverage if an applicant is aged 18 to 55; no medical exam needed

Convertible before age 70 into permanent coverage

Significantly more expensive than comparable policies in the market – read our full CoverMe Term Life Insurance Review
Family Term
Flagship term life insurance product for consumers seeking life insurance for their personal needs 

Coverage amounts range from $100,000 to $20,000,000

Available terms of 10 years, 20 years, or to age 65

Offers a unique cash advance feature, available if the policyholder is diagnosed with a terminal illness

Family's bereavement counselling costs covered up to $1,000

Optional feature to get financial support in the event of serious injuries or accidental death

Optional riders and add-ons available for children's insurance, disability premium waiver, and more
Business Term
Insurance meant to protect a business as it grows if something happens to the main stakeholder

Coverage amounts from $100,000 to $20,000,000

Terms of 10 or 20 years, or to age 65

Family's bereavement counselling costs covered up to $1,000

Cash advance available if policyholder is diagnosed with a terminal illness

Lower premiums when two or more people are included in one policy 

Able to modify and augment as the business grows without medical exams or new company valuations
Family Term with Vitality
A unique life insurance offering that offers premium savings to reward and incentivize healthier lifestyles. The life insured can get lower rates if they demonstrate healthy habits, by among other things, wearing a smartwatch

Manulife provides a free wearable monitoring device to help policyholders check their progress

Policyholders are then eligible for rewards and discounts  (savings on future insurance rates, gift cards etc) based on their lifestyle and fitness level coverage amounts from $500,000 to $20,000,000

Terms of 10 or 20 years, to age 65 or 100

Policyholders set personalized health goals
Manulife Quick Issue Term
Fast application and approval process

Electronic application

No medical testing required

Convertible to permanent insurance

Coverage amounts from $100,000 to $500,000

Terms of 10 or 20 years, or to age 65

More choice. Lower price.
PolicyAdvisor saves you time and money when comparing Canada's top life insurance companies. Check it out!
GET STARTED
What term life insurance amounts and coverage does Manulife offer?
Available Term Lengths

: 10 years, 20 years, to age 65, to age 100

Available Term Types:

Guaranteed level premiums

Maximum Amount of Coverage

: $20,000,000

Renewability

: Yes, except for Quick Issue Term

Convertibility: Yes, most plans convertible to Manulife's permanent life insurance
What other insurance coverage does Manulife offer?
Manulife offers a wide range of insurance products to customers, apart from term life, such as:
Group Plans

Health insurance

Permanent Life insurance

Travel insurance

Mortgage protection insurance
Is Manulife insurance right for you?
Manulife offers unique life insurance coverage products that are a great fit for many Canadian consumers that value the convenience offered by non-medical products. As insurance advisors for Manulife insurance products, we can help you decide if Manulife products are the best fit for you.
As Canada's best online life insurance advisor, we will assist you in comparing and choosing products across all our partner companies. Speak to our licensed advisors and we will be able to assist you in finding the best coverage for your needs.
Need help?
Call us at 1-888-601-9980 or book time with our licensed experts.
SCHEDULE A CALL
The information above is a brief representative summary for indicative purposes only. It does not include all terms, conditions, limitations, exclusions, termination and other provisions of the policies described, some of which may be material to the policy selection. Please refer to the actual policy documents for complete details. In case of any discrepancy, the language in the actual policy documents will prevail. A.M. Best financial strength ratings displayed above are not a warranty of a company's financial strength and ability to meet its obligations to policyholders.