RBC Life Insurance Review – Updated 2023
SUMMARY
Backed by their large bank stature, RBC offers affordable, flexible term life insurance products. Their flagship product is a you-pick customized term (from 10-40 years) with coverage up to $25,000,000 to fit your exact financial needs. RBC's term policies are convertible and are best combined with critical illness and/or disability insurance to ensure full coverage.
Our RBC Life Insurance rating and review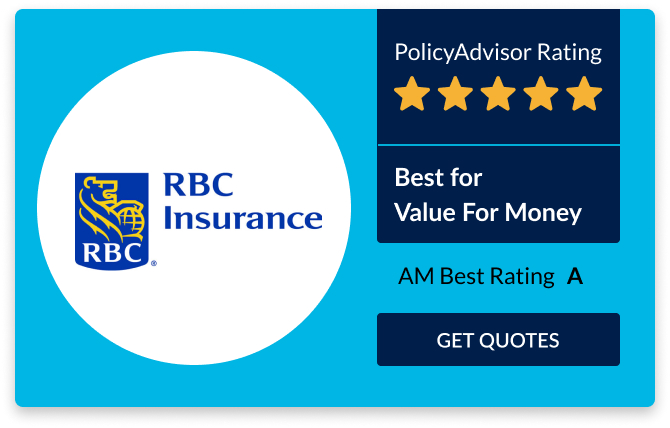 RBC Insurance offers a best-in-class term life insurance with highly affordable premiums – often times beating the competition on price alone. Applicants have the flexibility to choose different term lengths and coverage amounts, allowing them to personalize their coverage to their needs. While personalization can be a feature of many term life insurance providers, RBC Insurance's unique YourTerm offering let's applicants choose a term between 10 and 40 years (if they are eligible) which gives much more choice than the industry's standard increments. Because of the customization available, RBC Insurance is also a great choice for those looking to implement a ladder strategy for their coverage.
This, plus RBC Insurance's extensive choice of available riders make them a great value in Canada's term life insurance landscape.