TD Insurance Critical Illness Insurance Review
SUMMARY
TD provides basic critical illness coverage with maximum coverage of up to $500,000 for heart attack, stroke, and (life-threatening) cancer only. This product is available on a 10-year term with options to renew every 10 years, but no option for permanent conversion. Because of the high premium cost and the limitations on conditions covered, it's recommended to look elsewhere for critical illness coverage.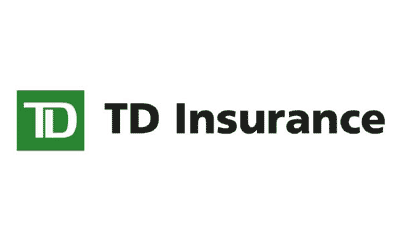 Product
Critical Illness Recovery Plan
Not Recommended For Canadian Life Insurance Buyers
TD Critical Illness Insurance rating and review
This TD Critical Illness Insurance review includes our ratings as well as details about their terms and coverage.
TD Insurance's critical illness policy is called the TD Critical Illness Recovery Plan. Though it is backed by TD Insurance, it does not offer many options for prospective clients in terms of coverage amounts & terms or illnesses covered.
For more company reviews, head here to read about the best critical illness insurance companies in Canada.
Pros
Covers three common critical illnesses: Heart attack, life-threatening cancer and stroke.
Backed by the TD Insurance brand name.
Cons
Only 3 diseases covered. Most competitor plans offer varying coverage tiers including different numbers of diseases.
Low coverage limits: Maximum coverage is capped at $50,000. This is low compared to other insurers' critical illness plans.
No lifetime coverage option. Coverage reduces by 50% when the insured person turns 65 and terminates entirely when they turn 70.
Premiums increase every 10 years until all coverage ceases. Renewal premiums are extremely high.
Covers only life-threatening incidences of cancer, as determined by the insurer. This ambiguity can cause some customer confusion.
Priced higher than average compared to other critical illness products in the market.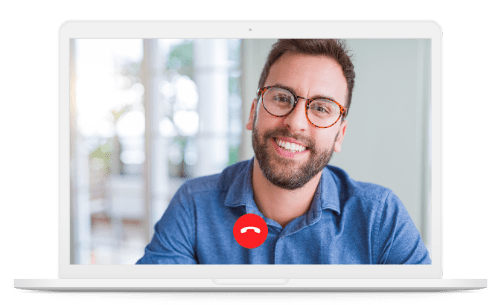 Need insurance answers now?
Call 1-888-601-9980 to speak to our licensed advisors right away, or book some time with them below.
Who is TD Insurance?
TD Insurance is the insurance arm of TD Bank Group, one of Canada's Big 5 banks. TD traces its roots to the Bank of Toronto, which was founded in 1855. The TD Bank Group came into existence in 1955, with the merging of the Bank of Toronto and Dominion Bank. TD Insurance is a much newer entity in the TD Bank Group and is one of Canada's smaller life insurance companies. Also, check out our TD Life Insurance review to learn more about their other insurance offerings.
Does TD Insurance offer critical illness insurance?
Yes. TD Insurance's Critical Illness policy is the TD Critical Illness Recovery Plan. It offers basic coverage (3 illnesses).
| Product Name | Critical Illness Recovery Plan |
| --- | --- |
| Critical Illness coverage | Basic coverage |
| Available Terms | 10 years |
| Limited Pay option | None |
| Maximum coverage | Up to $50,000 |
| Conditions covered | 3 conditions |
| Loss of Independent Existence coverage | None |
| Partial payout conditions | None |
| Partial payment or early detection payment | None |
| Childhood illnesses coverage | None |
| Survival period | 30 days |
| Return of Premium on death | No |
| Return of Premium on expiry/cancellation | No |
| Second option | No |
| Electronic application | No |
| Online account access | No |
Coverage and policy details
TD Insurance offers coverage only for heart attack, stroke and (life-threatening) cancer.
TD Insurance's maximum critical illness coverage is $50,000 and includes only 3 illnesses. Both these limits are among the lowest in the industry.
The survival period (how long you must survive with the illness before you can collect your benefit) is 30 days for all conditions.
TD Insurance offers only 10-year coverage – the coverage renews every 10 years (at a significantly increased premium) until it terminates when the insured person turns 70. The coverage amount decreases by half when the insured person turns 65. There is no option for permanent coverage. They also do not have the option of limited pay periods such as 10- or 20-pay.
The benefit is payable only once. If a payout is made, the plan terminates.

Still looking for the best critical illness insurance rates?
PolicyAdvisor saves you time and money when comparing Canada's top life insurance companies. Check it out!
GET STARTED
What additional riders and benefits does TD Insurance offer?
TD does not offer any additional benefits or riders such as Return of Premium on Death/Expiry/Cancellation, Partial Payout, or Payout on Loss of Independent Existence.
Our Verdict
TD Insurance provides a critical illness product that is extremely limited in the number of illnesses covered and their coverage and payment terms. The product has no optional or complementary benefits. It is also less affordable than other critical illness policies in the market.
Given all these issues, we would recommend choosing an alternate product.
How do I apply for critical illness insurance?
You can schedule a call with our licensed advisors to find the best critical illness insurance product for your needs. Please click here to look up critical illness insurance quotes or speak to an advisor with the link below.
Need help?
Call us at 1-888-601-9980 or book time with our licensed experts.
SCHEDULE A CALL
The information above is intended for informational purposes only and is based on PolicyAdvisor's own views, which are subject to change without notice. This content is not intended and should not be construed to constitute financial or legal advice. PolicyAdvisor accepts no responsibility for the outcome of people choosing to act on the information contained on this website. PolicyAdvisor makes every effort to include updated, accurate information. The above content may not include all terms, conditions, limitations, exclusions, termination, and other provisions of the policies described, some of which may be material to the policy selection. Please refer to the actual policy documents for complete details. In case of any discrepancy, the language in the actual policy documents will prevail. A.M. Best financial strength ratings displayed above are not a warranty of a company's financial strength and ability to meet its obligations to policyholders. All rights reserved.
If something in this article needs to be corrected, updated, or removed, let us know. Email editorial@policyadvisor.com.