TD Insurance Term Life Insurance Review – Updated 2023
SUMMARY
TD is a major player in the financial field but is not competitive in the term life insurance market. While they offer the standard 10, 20, and Term 100 policies for up to $10,000,000 in coverage, the premium cost is higher than average. They do offer some guaranteed acceptance products with lower coverage (also at a higher premium).
TD is a major Canadian financial institution, but does its life insurance product live up to the same high standard?
Read our full review below to find out more about the company, which features they offer, and what we rate their life insurance products.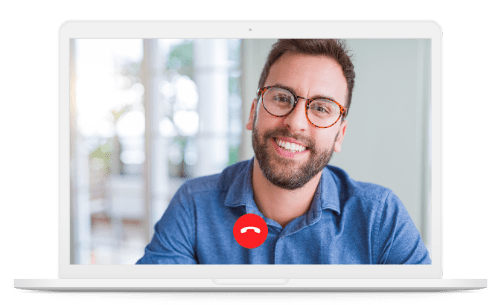 Need insurance answers now?
Call 1-888-601-9980 to speak to our licensed advisors right away, or book some time with them below.
Our TD Life Insurance rating and review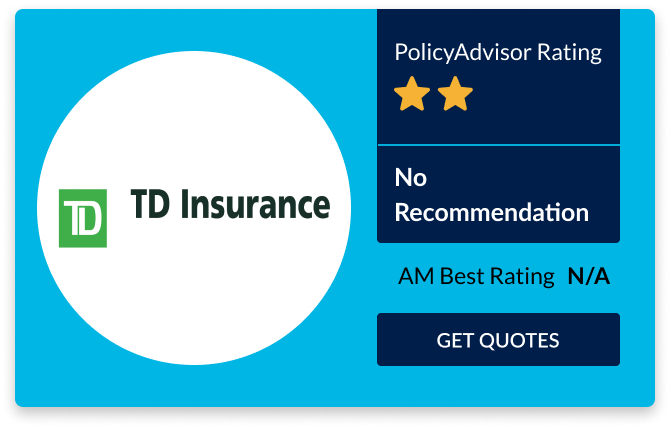 Though TD Insurance's life insurance product offers a few options for term life coverage, there are no differentiating factors strong enough to recommend TD Insurance over their many Canadian competitors.
TD Insurance's life insurance premiums are typically more expensive compared to similar quotes from other insurers.
Their life insurance policies also offer limited features to personalize or augment the coverage.
TD Life Insurance Pros
TD Insurance offers pure term life insurance (including no medical term) and permanent life insurance (until age 100)

Offers coverage up to $10 million, in line with coverage offered by other large insurers

Possibility of getting coverage up to $500,000 instantly approved, albeit at higher prices compared to competitors in the industry

Strong, recognizable brand name, albeit a smaller player in the life insurance industry
TD Life Insurance Cons
Limited choice of term life coverage options. You can only choose between Term 10 and Term 20 life insurance products. If your need is longer/different than these terms, then you may have to choose between these two coverages and renew your coverage after your initial term. Not an efficient strategy as renewal prices are significantly more expensive.

TD Insurance's term life policies are significantly more expensive than plans from other leading life insurers for comparable amounts. You pay a much higher life insurance premium in exchange for the TD brand name

Convertibility options are limited, as TD Insurance only offers a non-participating whole life product. Most life insurance companies in Canada offer multiple options to convert your coverage into permanent options, including in participating whole life options, to achieve higher growth

There are limited riders or optional add-ons to augment coverage. Most insurance companies offer such optional features such as child term riders, guaranteed insurability, critical illness riders, and exchangeability, to help enhance and personalize coverage to your individual needs

Max age is 80 years old, which is less than the 85 years or lifetime coverage offered by most life insurance companies.

TD Insurance is not rated/accredited by major financial rating and customer service evaluators like AM Best or BBB
Who is TD Insurance?
TD Insurance is part of TD Canada Trust, one of Canada's best-known financial conglomerates and a global banking institution. TD was founded in 1955. Despite the size and pedigree of its parent company, TD Insurance is a relatively smaller life insurance company, ranking 27th in the list of largest life insurance companies in Canada.
Key facts about TD Insurance
When was TD Insurance founded?

1955

Where is TD Insurance's headquarters?

Toronto, Ontario

AM Best Rating

: Not Rated

.

Better Business Bureau Accreditation and Rating

: No

Assets: $0.2 billion

Annual Premiums: 

$112.6 million

Website: tdinsurance.com
How much does life insurance from TD Insurance cost?
Representative values, based on non-smokers in good health. $500,000 coverage, 20-year term.
| Age | Male | Female |
| --- | --- | --- |
| 20 | $38 | $29 |
| 25 | $39 | $30 |
| 30 | $39 | $31 |
| 35 | $44 | $37 |
| 40 | $59 | $49 |
| 45 | $99 | $71 |
| 50 | $155 | $110 |
| 55 | $273 | $183 |
| 60 | $487 | $333 |
What types of term life insurance policies does TD Insurance offer?
TD Insurance offers two term life insurance products. They also offer a Term-100 and Guaranteed acceptance term, both of which are permanent products.
Term-10
Targeted at customers who have shorter-term financial responsibilities: student or car loans, or mortgages in their final years of amortization

Also a fit for those closer to retirement

Coverage from $50,000 – $10,000,000

Coverage period of 10 years

Automatically renewable up to age 80
Term-20
Designed for those who have debts that require settlement in the medium term

Targeted at customers with young families or those who have recently purchased a home

Coverage from $50,000 – $10,000,000

Coverage period of 20 years

Automatically renewable up to age 80
Term-100 (Permanent coverage)
Designed for applicants seeking lifetime coverage to protect their families

Also has potential use as final expense protection

Coverage from $50,000 – $10,000,000

Coverage until age 100

No cash value build-up
Guaranteed Acceptance Term
Designed for applicants between the ages of 50-75 years

No medical exam required

Coverage up to $25,000

Lifelong coverage
Coverage and policy details
Available Term Lengths

: TD Insurance offers Term periods of 10 years, 20 years and Term-100 (coverage until the age of 100)

Available Term Types:

TD Insurance offers guaranteed level premiums, for all 3 terms

Maximum Amount of Coverage

: $10 million

Renewability

: There is automatic renewal for 10 and 20-year plans at the end of the term without medical underwriting until age 80, at which point coverage ends

Convertibility

:

There is an option to convert 10- or 20-year plans to permanent coverage any time before age 69

More choice. Lower price.
PolicyAdvisor saves you time and money when comparing Canada's top life insurance companies. Check it out!
GET STARTED
What other insurance policies does TD Insurance offer?
TD Insurance offers a wide range of insurance products to customers, apart from term life, such as:
Home, Condo and Tenant – with online options for account management and filing claims


Credit Protection
TD Insurance is a much more significant player in the OTL (Other Than Life) insurance category. It is one of the top 3 home and auto insurance groups in Canada, by market share.
Should I get TD Life Insurance quotes?
While TD Insurance offers name recognition and basic life insurance coverage products  – there may be better options for you than just looking at TD Life Insurance quotes. As insurance advisors for multiple life insurance companies and products, we can help you decide if TD Insurance is the best fit for you or if another Canadian insurer is a match.
As Canada's best online life insurance advisor, we will assist you in comparing and choosing products across all our partner companies. Speak to our licensed advisors and we will be able to assist you in finding you the best coverage for your needs.
Need help?
Call us at 1-888-601-9980 or book time with our licensed experts.
SCHEDULE A CALL