What are insurance premiums?
SUMMARY
An insurance premium is the cost of a life insurance policy. The premium is what you pay to keep your life insurance policy active. Typically, insurance premiums are due on a monthly basis, though most insurance providers have alternative payment plans (typically annual payments). If you stop your premium payments, your insurance policy will expire and you will no longer be covered by your insurance provider.
With numerous policy types and lots of jargon, the life insurance market is not always easy to navigate. One term that keeps popping up, no matter what type of insurance you are looking for, is "premiums", an essential part of any insurance policy. Here, we'll break down life insurance premiums, explaining what they are, how they work, and where to find the best premium rates.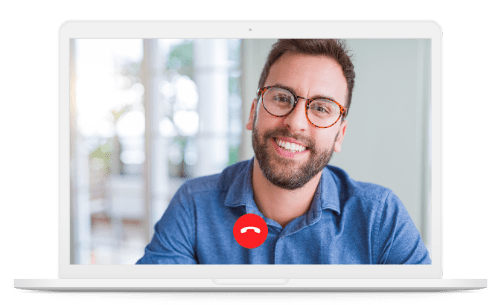 Need insurance answers now?
Call 1-888-601-9980 to speak to our licensed advisors right away, or book some time with them below.
How are life insurance premiums determined?
The cost of life insurance premiums varies greatly from policy to policy, largely because premiums take many different factors into account, such as the insured's age, health, and lifestyle, as well as policy type (term or whole), length, and size.
Looking first at how the insured influences policy premiums, the main things that a life insurance company will look at are age, health, gender, and smoking status. Typically, it is recommended you get life insurance coverage earlier in life because premiums will be at their lowest. A healthy 30-year-old male (non-smoker) can pay as little as $19/month for a 20-year term policy worth $250K. At the age of 50, the same coverage would cost $72/month.
Health also factors in. To minimize their risk, life insurance companies can charge higher premiums to those with pre-existing conditions that could become life-threatening. Many life insurance policies require a medical exam for underwriting, which tests for blood pressure, cholesterol, hypertension, and more. There are no medical exam options for life insurance policies, though premiums for this type of coverage are generally higher across the board.
Gender will also determine how much you pay for a life insurance policy: because the life expectancy for women is higher in Canada, they tend to pay less in life insurance premiums than men.
Finally, whether you smoke or not will have a big influence on how much you pay for life insurance premiums. Because of smoking's adverse effects on health, and the many life-threatening medical conditions it is directly linked to, smokers pay significantly higher premiums. We're talking double or more compared to non-smokers. Find out more about life insurance for smokers here.
In some cases, lifestyle habits can also have an impact on premiums. For instance, if you engage in extreme sports, your premiums will likely be higher.
Beyond the details of the insured person, policy type and coverage also help to determine how much you pay in premiums. For instance, a term life insurance policy will typically have lower premiums than a permanent or whole life insurance policy, because the latter offers coverage for your entire life. This is an obvious one, but the more coverage you get, the higher your premiums will be. For example, a policy with a $250K death benefit will cost less than a policy with a $1 million benefit.
Use our life insurance calculator to get an idea of how much insurance coverage you might need, and get instant quotes to find out what your premiums would be.
Who pays my life insurance premium?
Whether monthly or annually, life insurance premiums are paid by the policyholder. For individual policies, this usually means that the insured will pay their own premiums. In other cases, however, the policyholder is not the insured. For instance, if you have life insurance coverage through workplace benefits, your employer will pay the policy premiums. If a child has life insurance coverage, the premiums are likely being paid by a parent or grandparent. A policyholder may also pay premiums for their spouse or ex-partner, depending on separation agreements.
Where do I find quotes for insurance premiums?
Fortunately, finding up-to-date quotes for life insurance premiums no longer requires the legwork of contacting various insurance providers. PolicyAdvisor has a centralized hub, where you can compare quotes from Canada's best life insurance providers in an instant. Head on over to our life insurance quotes page for more information.

More choice. Lower price.
PolicyAdvisor saves you time and money when comparing Canada's top life insurance companies. Check it out!
GET STARTED
Most frequently asked questions about life insurance premiums (FAQ)
Is my life insurance premium tax deductible?
In most cases, premiums paid for a life insurance policy are not tax-deductible in Canada for income tax purposes. There are, however, allowable deductions in certain circumstances. For example, if a life insurance policy is collaterally assigned by the policyholder to obtain a loan that will be used to earn income from a business or property, there are premium deductions. Businesses that pay premiums for their employees may also be entitled to deductions.
Are premiums negotiable?
Generally, life insurance premiums are non-negotiable. That's because premiums are customized to the insured. In other words, the premium you are offered is based on extensive underwriting, which takes into account your application and medical exam. The good news is that you can find different premium rates if you shop around with different insurance providers.
What if I can't pay my insurance premiums?
If you are unable to pay your life insurance premiums at any point during your coverage period, you are at risk of having your policy lapse. Late payment will not necessarily result in an immediate lapse, as most life insurance providers do offer a grace period for late premium payments.
How accurate are life insurance quotes for premiums?
A life insurance quote can give you a very good idea as to how much you will pay in premiums for a given policy. And the more accurately you answer initial questions, the more accurate your quote will be. It is wise to expect some degree of variation, however, because the underwriting process can reveal additional risk factors that can influence premiums.
Can you pay insurance premiums with a credit card?
Most insurance companies typically require you pay for life insurance premiums via a bank transfer, but some providers like Foresters (and in turn Canada Protection Plan) allow payments by credit card.
Need help?
Call us at 1-888-601-9980 or book time with our licensed experts.
SCHEDULE A CALL
The information above is intended for informational purposes only and is based on PolicyAdvisor's own views, which are subject to change without notice. This content is not intended and should not be construed to constitute financial or legal advice. PolicyAdvisor accepts no responsibility for the outcome of people choosing to act on the information contained on this website. PolicyAdvisor makes every effort to include updated, accurate information. The above content may not include all terms, conditions, limitations, exclusions, termination, and other provisions of the policies described, some of which may be material to the policy selection. Please refer to the actual policy documents for complete details. In case of any discrepancy, the language in the actual policy documents will prevail.  All rights reserved.
If something in this article needs to be corrected, updated, or removed, let us know. Email editorial@policyadvisor.com.
KEY TAKEAWAYS
An insurance premium is the cost of a life insurance policy that is paid monthly by the policyholder to keep an insurance policy active.
Insurance premiums are determined by a variety of factors, such as the policyholder's age, health, and lifestyle.
Generally speaking, the earlier in life you purchase an insurance policy, the lower your premiums will cost.