What is a life insurance rider? How do they work?
SUMMARY
A life insurance rider is an optional feature added to your life insurance policy to better address your unique insurance needs.  Insurance riders typically require an additional premium payment which is added to your monthly premium. Some riders may also be included at no extra cost.
As we often say – life insurance is not a one-size-fits-all product. Canadians purchase life insurance policies for a variety of reasons: to cover a mortgage loan or debt, to provide a financial cushion to their loved ones, or to cover the costs of their children's education – in case the insured passes away. With such diversity in use cases for life insurance, individuals choose different coverage amounts and periods to align life insurance policies with their needs.
But, life insurance can be personalized even further with a life insurance rider.
How do insurance riders work?
A life insurance rider is an optional feature that can be added on to a life insurance policy to enhance and customize it to better address one's unique needs.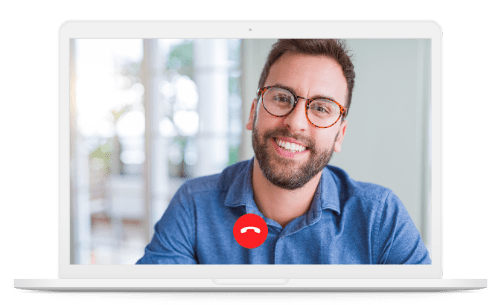 Need insurance answers now?
Call 1-888-601-9980 to speak to our licensed advisors right away, or book some time with them below.
Types of Life Insurance Riders: Quick Reference Guide
Click on any rider name to jump to the full description below.
How do you add a rider to your life insurance?
Adding a rider to your life insurance application is a simple process. Once you decide what riders you wish to add to your life insurance policy, make sure they are offered by the insurance provider you choose.
There is much variation in the numbers and types of riders offered by various insurance companies. To ensure you get the right policy and type of coverage you want, we suggest enlisting the help of a licensed insurance broker. Insurance experts, like those at PolicyAdvisor, have extensive knowledge of all the riders offered by Canada's best insurance companies, and can make certain you choose the provider which best suits your needs.
Our experienced advisors can help make sure all the appropriate riders are added to your policy application. Or if you feel confident enough to try it out yourself, we have created an easy-to-use tool for you to compare different life insurance companies and the riders and benefits they offer.
Can you add a rider to an existing life insurance policy?
Life insurance riders are typically added to insurance policies at the time of submitting the application or during the underwriting process.
While these riders may be used to enhance the quality of coverage for the applicant, they also increase the potential risk or total amount of payout for the insurance company. The insurance company underwriters, therefore, require riders to be included at the time of the application process, so any additional risk can be evaluated and priced upfront.
If you did not add a rider at the time of initiating the coverage and were looking to add the rider after the policy coverage has begun, then you will need to seek the insurance company's approval. In most cases, you will have to repeat medical underwriting or at least complete a health questionnaire to establish continued good health, before a new rider can be added to your policy.
In some cases, a rider may not be available to be added after the policy has been initiated. Therefore, it is essential to review the available riders with your advisor and identify what works best for your needs.
Can you drop a rider from an existing life insurance policy?
Yes, you can generally drop a rider from an existing life insurance policy. Many insurance companies allow you to remove additional riders via a straightforward process.
Typically, one fills out a form indicating which rider(s) they wish to remove and submits it to their provider. The insured's base coverage however continues, uninterrupted.
If you are paying for the rider and have dropped the rider from your coverage, then your premium will accordingly reduce too. However, there won't be any refund for the period that you had a rider attached to your policy.

More choice. Lower price.
PolicyAdvisor saves you time and money when comparing Canada's top life insurance companies. Check it out!
GET STARTED
Should I get a life insurance rider?
Insurance riders are a great way to personalize your coverage to meet your specific needs. The need for riders depends on your circumstances. For some, riders may not be necessary while for others, it presents a cost-effective way to get additional or better coverage without purchasing a separate insurance policy. For example, term riders can be a valuable and affordable tool to align coverage with your future protection needs that change with age.
Similarly, riders for accidental death and disability ensure that one's family is adequately protected for sudden unexpected circumstances. But, this isn't to say that all life insurance riders are worth it for everyone looking for augmented coverage. For example, if you have adequate life insurance coverage, you may not wish to add a separate accidental death rider. Or if you have a standalone comprehensive disability insurance policy, you may not see the value of adding a disability rider that waives your premium payments in the event of a disability.
Ultimately, the best way to identify which riders to choose is by determining one's insurance needs and comparing different structures that address those needs. Speak to one of our licensed insurance agents today; they can help you figure out your insurance needs, whether you need the extra benefit that riders provide, and present you with the best avenues to get covered.
Glossary: Types of Life Insurance Riders
There are various types of riders that can be added to a life insurance policy, depending on what aspect you choose to augment in the policy. We have segregated them below into riders that either augment the life insurance coverage or provide a critical illness benefit or a disability or other income benefits.
Life Insurance Coverage Riders
What is a Term rider?
A term insurance rider is an option available to provide additional temporary life insurance cover, under the insured individual's base life insurance policy. Term life riders are essentially an individual term life insurance policy that is shorter in term length than the base policy. Multiple term riders or life policies can be stacked on top of each other, to provide different layers of coverage for different time periods.
As the term riders gradually expire over time, the coverage and life insurance premium reduce allowing the insured individual to only pay for coverage that they truly need. This approach of using term riders is called 'laddering' and is particularly useful for circumstances where a higher death benefit is required in the early years of a policy e.g. while mortgage debt is outstanding. The term riders have a length smaller than the base policy e.g. you can add a Term 10 or a Term 20 rider to a 30-year policy.
What is a Child Term rider?
A Child Term rider provides low-cost term life coverage for the insured's child or children. The aim is to provide a death benefit rider, albeit of a limited amount, if one or more children of the insured pass away while the policy is in force. This rider allows the grieving parents and families to cover funeral expenses and help pay for counselling or other services.
A single child rider will usually cover all children of the insured, including any future additions. Generally, these riders offer a maximum of $20,000 to $30,000 in coverage. The rider typically covers natural-born children, adopted children and stepchildren named in the application and approved for coverage.
The child or children do not have to go through medical underwriting (no medical tests are required), though companies will ask a few questions to determine their insurability. Children are usually covered up to the age of 25 and have the option of converting the coverage into a permanent life insurance policy. These policies usually have fixed prices per $1,000 of coverage.
What is a Parent Protection rider?
A Parent Protection rider lets a policyholder take life insurance coverage for their parents as a rider on their base policy. Each parent requires a separate rider. The rider's purpose is to cover estate costs (funeral costs, settling debts, taxes) on the passing away of the parents.
What is a Guaranteed Insurability rider?
Also known simply as an Insurability rider, a Guaranteed Insurability rider allows the insured to increase the amount of their death benefit. The amount and intervals at which it is allowed vary across different providers. This is helpful for those looking to increase their cover when achieving certain milestones like marriage, starting a family, or buying a home. This rider is also a good option for those expecting their income to increase significantly in the future, but cannot afford to pay for higher coverage or do not require a larger amount of coverage at present.
What is a Business Value Protector rider?
The Business Value Protector rider is a unique optional feature offered by a few insurance companies to help with the unpredictable rate at which a business can grow and the added coverage a business owner may therefore need over the years. The Business Value Protector rider gives a business owner the option to purchase additional coverage, without medical underwriting, based on the value of the business. It can also be used to protect other stakeholders in the insured's business(es), to fund buy/sell agreements, or to pay capital gains tax if the business owner passes away.
What is an Accidental Death & Dismemberment rider?
The Accidental Death & Dismemberment rider (AD&D) provides additional financial protection. An additional benefit payment is made if the life insured dies or suffers a loss of limbs or bodily function (such as loss of hearing, sight) due to an accident.
Due to its narrower scope of coverage, accidental death benefit riders are usually cheaper to add than increasing the overall life insurance coverage amount on your policy. Many people use accidental death riders to augment their coverage without significantly increasing the cost of coverage or to provide additional support to their families in the event of an unexpected passing away from an accident. This rider also allows for lump-sum payments in the event of a loss of limbs or other bodily injuries. There are some restrictions and exclusions with accidental death & dismemberment riders. To receive benefits related to an accident, injuries or death generally must occur within a specified duration, generally within 180 days. This time period is usually within a few months of the accident date.
The rider usually expires once the insured reaches the age of 65. Also, the benefit is paid only if the death occurs from a covered accident and injuries are a direct result of the accident. Death or losses incurred due to self-inflicted injuries, war, or the commission of a crime are generally excluded.
What is an Accelerated Death Benefit rider?
An Accelerated Death Benefit rider helps you (life insured) access a portion of your death benefit, prior to when it would ordinarily be available i.e. prior to your passing away. Payment of an accelerated death benefit is usually triggered by an extreme health situation such as the advent of a terminal illness.
A terminal illness is defined as a serious ailment expected to result in limited life expectancy or death within a fixed time span, usually 12 months. Many insurance companies build terminal illness benefit riders into their policies, in which case a policyholder is not required to pay any extra premium. The terminal illness benefit is typically restricted to a maximum amount, which may be a percentage of the original death benefit.
Companies generally impose a limit on the amount of the accelerated death benefit to 50% of the policy amount or $250,000, whichever is less. That means if you have a $1 million policy, the amount that can be paid out in the event of a terminal illness is limited to $250,000. If the accelerated death benefit is claimed and approved, it reduces the tax-free, lump-sum paid upon the death of the life insured by the amount of the death benefit advanced upfront.
Accelerated death benefit riders may also be made available in the event of a permanent disability.
Critical Illness Benefit Riders

What is a Critical Illness rider?
A Critical Illness rider pays out a tax-free lump sum when the life insured is diagnosed with a covered illness (subject to certain conditions). This is known as a living benefit. With some policies, you may be able to choose the number of illnesses covered as well as the amount of coverage and the term length of the rider. Critical illness riders typically have a 30 day survival period that needs to be completed, before the policy can pay out the proposed benefit of the rider.
What is a Child Critical Illness rider?
A Child Critical Illness rider provides coverage for the insured's children if they are diagnosed with a childhood illness. The exact list and number of illnesses covered vary across insurers. This rider can help parents cover the costs associated with treating some of the more serious children's illnesses. Similar to the child term rider, this benefit can cover multiple children without necessitating medical tests.
What is a Return of Premium on Death or Expiry rider?
A Return of Premium on Death or Expiry rider returns all or a part of the premiums one has paid over the course of their policy when the policy term ends or when the individual passes away. Such riders are typically associated with a critical illness policy or critical illness insurance riders.
What is a Disability Waiver of Premium rider?
There are two types of Disability Waiver of Premium riders:
Total Disability Waiver: for the insured
Under this rider, life insurance premiums are waived if the life insured suffers a permanent total disability. This rider covers disabilities due to accidents as also those suffered due to a permanent illness. To claim under this rider, the life insured must:
not be able to perform essential duties of their occupation,
not be engaged in any other occupation, and
be receiving medical care for the condition that has caused total disability.
Generally, disability waiver riders only pay out after the individual has been totally disabled for at least 4 or 6 consecutive months. The premiums can be waived retrospectively, including for the initial 4 or 6 months waiting period. The rider is valid till a certain age of the person to be insured, most often up to the age of 60 or 65.
Parent/Payor Disability Waiver: for the policy owner or payor
The Disability Waiver rider can also be obtained on the policy owner or the payor of the policy. A Parent/Payor Disability Waiver rider is useful in cases where the policy owner or the payor of the policy and the insured are different people. As the name suggests, Parent disability waiver riders are usually applicable in cases where the life insured is the policy owner's child while the payor waiver covers the individual making the payments for the policy (eg spouse paying premiums for a policy).
Depending on the policy, premiums may be waived upon the policy owner's death or if they suffer a permanent total disability. This rider requires both the policy owner and life insured to provide proof of insurability at the time of the application.
What is a Disability Income rider?
A Disability Income rider provides monthly payments to the life insured in case they become disabled and unable to work. The policyholder will need to choose the time period for which the payments are to be made and the monthly payment (which is usually capped). This rider typically has a 30 or 90 day waiting period, with retrospective payments that start after the waiting period is over.
What is a Mortgage Disability or Credit Disability Insurance rider?
A Mortgage Disability rider covers all or part of the life insured's monthly mortgage or line of credit payments in the event of their temporary or permanent disability. The payments are made for a specified period of time such as 2 years from disability, 5 years from disability, or up to the age of 65. Credit riders typically have a waiting period of 90 days, although can be retroactive to 31 days in the event of disability from an accident. Proof of the outstanding loan is usually required at the time of the claim.
What is an EDB (Extreme Disability Benefit) rider?
An Extreme Disability Benefit rider is available exclusively from Beneva as part of their term life insurance coverage at no additional cost. In the unfortunate event of a permanent and irrecoverable disability, you may receive a portion of your life insurance benefit (up to $250,000) in advance of your death. This rider generally expires at the age of 60.
What is a Long Term Care rider?
A Long Term Care rider pays out a portion of your death benefit if you are unable to live independently and require assistance (either at home or in an assisted care facility). This means you are no longer able to perform two or more activities of daily living (ADLs) independently.
What is a Hospitalization Income Benefit rider?
A Hospitalization Income Benefit rider provides a steady income if the life insured is hospitalized. The rider pays out a daily fixed cash amount. Typically, there is a limit on the number of days of hospitalization covered, as well as the total amount paid out. There may or may not be a limit to the number of claims.
What is a Fracture rider?
A Fracture rider provides a benefit if the insured suffers a bone fracture or total breakage following an accident. An applicant can purchase units of fracture coverage. Generally, different amounts are paid out depending on the nature and placement of the fracture (facial bones/ribs/skull, etc).
Need help?
Call us at 1-888-601-9980 or book time with our licensed experts.
SCHEDULE A CALL
The information above is intended for informational purposes only and is based on PolicyAdvisor's own views, which are subject to change without notice. This content is not intended and should not be construed to constitute financial or legal advice. PolicyAdvisor accepts no responsibility for the outcome of people choosing to act on the information contained on this website. PolicyAdvisor makes every effort to include updated, accurate information. The above content may not include all terms, conditions, limitations, exclusions, termination, and other provisions of the policies described, some of which may be material to the policy selection. Please refer to the actual policy documents for complete details. In case of any discrepancy, the language in the actual policy documents will prevail.  All rights reserved.
If something in this article needs to be corrected, updated, or removed, let us know. Email editorial@policyadvisor.com.
KEY TAKEAWAYS
A life insurance rider is an optional feature that can be added on to a life insurance policy to enhance and customize it to better address one's unique needs.
An insurance rider provides additional benefits that are not a part of the basic policy.
Riders typically require an additional premium payment which is added to the monthly premium, though some riders may also be included at no extra cost.