A brand new approach for an age-old industry.
Our Vision
We want to make insurance easy.
At PolicyAdvisor, we've created a new kind of insurance advisor, built for the way you live. We combine online tools, intuitive design, and human expertise to make insurance buying simpler, straightforward, and stress-free.
Sound good?
Our story
The seed for PolicyAdvisor was planted when our founders learned first-hand that insurance buying is unnecessarily complicated. The industry largely still relied on an archaic in-person application process that just didn't make sense in a digital-first world. With Canadian life insurance ownership now at a multi-decade low and 30% of Canadians lacking any life insurance coverage at all, it's clear that the old insurance model isn't working for modern Canucks.
So, our founders set out to change that.
Since our official launch in 2019, we've been busy building online tools to help more Canadians get covered. That little seed planted by our founders has branched out into life insurance, disability insurance, mortgage insurance, travel insurance, and more!
We're always growing and looking for new ways to help Canadians find their peace of mind.
Our Team
We're a group of passionate insurance experts, developers, designers and marketers, who share the goal of creating a better insurance-buying experience for Canadians. Our professional expertise across multiple disciplines makes us uniquely capable to bring about innovation to the insurance industry and challenge the status quo. Ah! and did we tell you, we are insurance buyers ourselves.
We're a 100% independent insurance advisor and we are not owned by an insurance company. We're registered with and regulated by Financial Services Regulatory Authority of Ontario (FSRA), Insurance Council of British Columbia, the Alberta Insurance Council (AIC) and Insurance Council of Manitoba (ICM) in respective provinces.
Our Customer
We're building our tools for the digital customers. Those who are forward thinkers and believe that modern technology empowers consumers. Those that believe there must be a better way to buy insurance products. Those that want to be in control while doing so. We've created PolicyAdvisor to protect you and everything that is important to you.
Our Pledge
We're focused on changing the way Canadians buy insurance. In doing so, we affirm to certain
principles:
We put our customer first.
We will make your insurance buying experience as seamless and pleasant as we can.
We keep it simple.
Enough said.
We're always honest.
Our advisors are salary-based and do not earn commissions. We're on your team and will only offer advice that is in your best interests. You have no obligation to buy anything if we don't find a product at a price that you're satisfied with.
We're always available.
We are always online. If you have questions about anything at all, we will do our best to
provide you with answers no matter what time you're asking. no appointment necessary.
We only work with the best.
We partner exclusively with the most trusted insurance companies in Canada, that are leaders in the protection industry.
We protect your privacy.
Your security is our priority and your data is safe with us. We won't sell your info to third parties.
Recognized as a leader in the industry
Industry recognition for innovation, service, and growth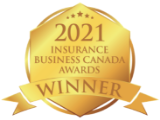 Life & Health Advisor
Of The Year, 2021

Fastest Growing Brokerage 2022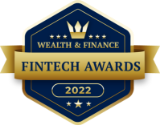 Best Insurance Comparison Platform – 2022