Do you need life insurance for a mortgage?
SUMMARY
Life insurance is not mandatory to qualify for your mortgage, though it is smart to consider protecting such a large asset. Lender-offered mortgage life insurance is expensive due to a limited underwriting process. A good alternative is purchasing a term life insurance policy that matches your mortgage term. It's a cost-effective way to protect your mortgage debt in several ways outlined in this article.
When you are applying for a mortgage, there are many different things that you need to prepare, like proof of income, employment verification, and other documentation. You might also be wondering if you need insurance, especially if you were offered group insurance by your lender or broker.
There is a common misconception that life insurance is required to get a mortgage in Canada.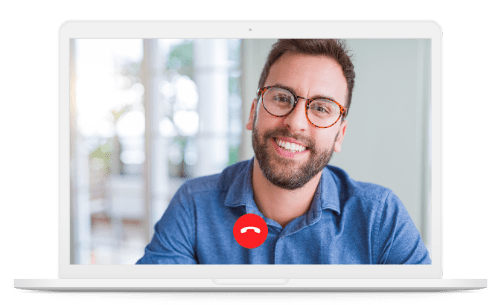 Need insurance answers now?
Call 1-888-601-9980 to speak to our licensed advisors right away, or book some time with them below.
Is mortgage insurance mandatory?
No, mortgage insurance is not mandatory in Canada. In some cases, you may require a specific type of insurance depending on your mortgage size and downpayment, but you do not need life insurance to get a mortgage.
Many homeowners instead choose to purchase term life insurance to ensure that their loved ones can maintain the mortgage in the event of their passing.
Some homeowners may be required to purchase mortgage default insurance because it is a prerequisite for their specific mortgage terms, but this is a very different type of insurance.
And, while it is not necessarily mandatory, purchasing term life insurance to protect your mortgage is invaluable because of the peace of mind you'll get knowing your family won't lose their home should something happen to you.
What insurance do I need to get a mortgage in Canada?
Earlier we mentioned a type of insurance that you may need depending on your mortgage; this type of insurance is called mortgage default insurance, commonly referred to as CMHC insurance because it is offered by a crown corporation known as the Canada Mortgage and Housing Corporation.
It is required when your initial down payment is less than 20% of your home purchase price, which must be below $1,000,000. You are also able to purchase mortgage default insurance from private mortgage insurers like Genworth Financial Canada.
Mortgage default insurance is designed to protect banks and lenders, but not homeowners. It may seem beneficial because it allows homeowners to get a mortgage for up to 95% of the home price, often with reasonable interest rates.
However, if you default on your mortgage payments for three months for any reason, your lender will take possession of your property, sell it, and submit a claim to CMHC for any shortfall. CMHC does not protect you or your family from losing your home. So what type of insurance does it?
Should I get mortgage insurance from my lender?
Mortgage insurance, often referred to as mortgage life insurance pays off the outstanding principal balance of your mortgage (up to a certain amount) if you die.
In Canada, mortgage insurance is a protection product, usually offered by your mortgage lender.
When you purchase this protection through your lender, the insured amount is directly tied to the value and term of your mortgage loan. This means you don't get to choose your insured amount.
The amount of your coverage will also decline as your mortgage balance is paid off, but your premiums will not change. Combined with your monthly mortgage payment, these costs can add up.
Mortgage life insurance is expensive because there usually is no underwriting process completed for the application. This rigorous evaluation process helps insurance companies determine the costs associated with taking on the financial risk of your death.
When you choose to opt-in to lender-provided mortgage insurance, the lender is taking on more risk, and in turn, they pass the costs of this risk on to you. If you're a healthy individual who has never smoked cigarettes, these policies are typically more expensive than term life insurance.
Because mortgage life insurance is typically sold without underwriting, it may be beneficial for people who don't qualify for term life insurance for whatever reason. For the most part, however, mortgage life insurance policies are generally not a good idea.
There is no flexibility with mortgage life insurance, as most insurers send the payout directly to your lenders, meaning your beneficiaries will never see any funds from your insurance. With term life insurance, beneficiaries can use their insurance payouts for whatever they require.

More choice. Lower price.
PolicyAdvisor saves you time and money when comparing Canada's top life insurance companies. Check it out!
GET STARTED
What is the best insurance to cover my mortgage?
Term life insurance is the best option to protect your mortgage for many reasons, making it an easy choice over mortgage life insurance. Term life insurance covers you for a set period of time, with terms ranging anywhere from 10 to 30 years.
When you purchase term life insurance for mortgage protection, buying coverage for a long enough term to match your mortgage term (i.e. 20 or 30 years) would keep your insurance costs relatively steady. Term life insurance premiums are generally less expensive than mortgage insurance, especially if you are in good health.
You can have more confidence that your mortgage and loved ones will be taken care of with term life insurance. Mortgage protection through term life insurance provides you with the same security as mortgage life insurance through the riskiest years of your mortgage, with several more advantages not offered by lender-provided mortgage life insurance.
Term life insurance, once approved, is guaranteed to payout because of the medical and lifestyle underwriting process that is completed beforehand to ensure you qualify. Mortgage insurance is only underwritten once you make a claim, meaning there is no guarantee that the insurance will pay out.
The benefits of term life insurance as mortgage protection
Term life insurance is the most flexible choice for your mortgage protection needs. While the amount of coverage you receive with mortgage life insurance is directly tied to the amount of your mortgage loan, you can get coverage well beyond that amount when you choose term life insurance.
Because you can choose your coverage, you can cover all your debts, income replacement, and other needs (like funeral costs) with one policy. Most mortgage life insurance companies only pay your lender when you die, while term life insurance lets you pick your beneficiaries, such as your loved ones or another dependent.
Like mortgage life insurance, term life insurance will protect your family from having to pay your mortgage in the unfortunate case of your passing. However, unlike mortgage life insurance and other mortgage protection options, term life insurance provides many additional benefits that other options simply can't match.
The information provided herein is for general informational purposes only. It is not intended and should not be construed to constitute legal or financial advice.
KEY TAKEAWAYS
Life insurance is not mandatory to get a mortgage
Some mortgages require CMHC insurance (or mortgage default insurance) depending on the home price and your downpayment
Term life insurance is a cost-effective and flexible way to protect your mortgage debt