What is a pre-existing condition?
SUMMARY
A pre-existing condition is any illness, medical condition, or injury that you have been diagnosed with or show symptoms of before signing up for an insurance policy. A pre-existing condition can range from an illness with mild conditions to chronic conditions, and an insurance broker will evaluate the risk of your pre-existing condition and make their insurance decision accordingly. Having a pre-existing condition can mean having to wait longer for approval or paying a higher premium.
Whether you own insurance or not, you may have heard of the term pre-existing conditions (especially considering the risks and illnesses associated with the current pandemic). Pre-existing conditions play a part in your life insurance applications also.
For many insurance policies (like life insurance, critical illness insurance, or even health and travel coverage), insurers will look at your previously diagnosed illnesses or conditions to assess your risk and pricing for the coverage. Some policies may also have clauses that prevent them from paying out claims on the grounds of such pre-existing conditions.
To avoid any frustration or financial stress when a policy claim is denied, it's important to understand what ailments insurance companies consider pre-existing conditions and how they affect your policy.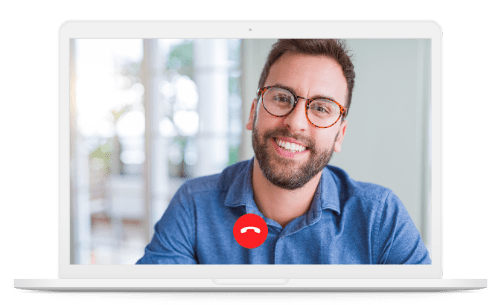 Need insurance answers now?
Call 1-888-601-9980 to speak to our licensed advisors right away, or book some time with them below.
What is a pre-existing condition?
A pre-existing condition refers to any illness, medical condition, or injury which you have been diagnosed with or shown the symptoms of before you sign up for an insurance policy.
These conditions can include chronic or life-threatening illnesses such as:
diabetes
high blood pressure
They can also include relatively mild conditions for which you have taken prescription medication such as:
Pre-existing conditions may also include past injuries from which you have healed, such as a broken ankle, a torn ligament or a concussion.
Regardless of how trivial you may think a condition is, it falls under pre-existing conditions if you have symptoms for it or have sought treatment for it in the past.
Insurance providers will look at the specific state of your illness or condition to evaluate the risk associated with the pre-existing condition and make their insurance decision accordingly.
How do pre-existing conditions affect life insurance?
If you have any pre-existing conditions, insurance companies will look at the claim risk associated with these conditions in order to establish the pricing for your application. While companies have a list of pre-existing conditions they evaluate closely, each application will be individually evaluated to determine the associated risk and pricing.
As part of the application process, most traditional insurers will collect information about the state of your current health, lifestyle, family medical history, and more from the initial phone interview.
Depending on a variety of factors (that include the amount and type of coverage one is seeking, to an applicant's age and health, and even answers given in the medical questionnaire) some policies may also require you undergo a full medical examination. In some cases, the insurers may also request access to previous medical records from your physician.
The information collected about you is used to assess whether coverage can be offered to you at standard risk, better than standard risk (also called preferred), or substandard risk. The pricing offered to your insurance coverage is aligned with these risk classifications.
Can you get life insurance with pre-existing conditions?
Depending on the seriousness and type of pre-existing condition, you can still qualify for an insurance policy, but there is no cookie-cutter answer to this question. The insurance company will look at your specific health information to decide on your application. There are five possible outcomes:
The insurance company outright declines your life insurance application
You are approved for the policy, and a rating is applied. A rating means you would pay a higher premium for the same coverage than someone who did not have the condition. It may be a temporary rating (it is assigned for a limited period of time, such as one or two years from approval) or a permanent rating (it never changes).
You are approved for a policy with an exclusion. This means that if something were to happen to the person insured that is a result of the excluded condition, the insurance company would not be liable to pay the benefit. It is rare to see life insurance policies issued with exclusions; they are more common in other coverage types such as critical illness or disability insurance
Your policy is fully approved. If a pre-existing condition is mild enough or not deemed a risk by the insurance company's underwriting team, you may be fully approved as applied. Speak to experienced advisors – like those at PolicyAdvisor. They can help you navigate how each insurance provider weighs certain pre-existing conditions.
Your policy application approval is postponed. An insurance company may request more time and postpone your policy so they can obtain better evidence of the stability of your pre-existing condition. For example, if you have a certain type of surgery or your medications have recently changed for a moderate health condition, the insurance company may suggest that you reapply for coverage later. They may suggest 6 or 12 months or another timeframe to provide them greater evidence of continued improvement in your health.
So, while it may not be as easy as you anticipated, you can still buy life insurance with pre-existing conditions by accepting a rating or exclusion on your policy. Another option is to seek non-medical life insurance coverage that doesn't require information about your specific pre-existing condition.
Non-medical life insurance
Non-medical (or simplified issue life insurance) requires you answer a few questions about your medical history for the life insurance application, rather than undergoing a full physical medical exam and interview process. Premiums are typically higher than traditionally underwritten life insurance policies, and coverage amounts are limited based on the age of the applicant.
Guaranteed issue life insurance
This is another type of non-medical life insurance coverage. Guaranteed issue life insurance requires you answer NO medical questions or go through any medical underwriting process. You qualify for coverage, regardless of your health. Premiums for guaranteed coverage are usually steeper than both traditional policies and simplified options. These policies usually limit the death benefit to $50,000 in coverage.
What's the difference between guaranteed and simplified no-medical insurance?
How do pre-existing conditions affect other types of insurance?
Eligibility for other types of insurance is also affected by pre-existing conditions. Living benefit insurance like critical illness insurance and disability insurance pay a benefit while the person insured is still alive. The payment is triggered by injury or illness, thus the underwriting qualifications are stringent for these types of policies. Since the risk of contracting a life-threatening illness or a disability is higher than the risk of passing away during our younger and middle ages, these products are looked at even more closely for pre-existing conditions. Exclusions are much more common with critical illness insurance and disability insurance.

More choice. Lower price.
PolicyAdvisor saves you time and money when comparing Canada's top life insurance companies. Check it out!
GET STARTED
What are some common pre-existing conditions?
Pre-existing conditions include any injuries, chronic illnesses, drugs, and medical conditions. Some of the most common pre-existing conditions include:
HIV/ AIDS
Morbid obesity
High blood pressure
Stroke
Transplant
Kidney disease
Parkinson's disease
Anorexia nervosa/bulimia
Anxiety, depression, or mood disorder
Congestive heart failure
Coronary artery disease
Liver disease, cirrhosis
Full disclosure
It's important to note that failure to disclose pre-existing conditions may cost you or your beneficiaries heavily if the insurance provider rejects the claim.
Even if the medical condition is small and manageable, disclose it upfront. You would rather be initially rejected for an insurance policy or pay higher premiums to cover a pre-existing condition than for you, your family, or beneficiaries to have to deal with a rejected claim down the line. In such a scenario, the most an insurance company may provide is a return of the premiums you paid over the course of your coverage period.
Talk to a licensed and experienced advisor to determine which policies you can be approved for with your specific pre-existing condition and find the best possible rates for the coverage you need.
What to do if you're denied life insurance coverage for health reasons?
Ideally, when you have a discussion with an experienced advisor, they should be able to tell you if there is a risk of a denied application based on the conditions you disclose in your conversation. Sometimes there is an option to get a preliminary opinion from the insurance company before you submit the application. However if you were denied coverage for health reasons, there are several possible life insurance options that will be available to you.
Which is the best life insurance company for pre-existing conditions?
Many Insurance companies view specific pre-existing health conditions differently. The benefit of working with the insurance advisors at PolicyAdvisor is we let you review potential offers from some of the best life insurance companies in Canada. From our experience, some insurance companies are more accommodating and have a superior risk tolerance.
Our advisors work closely with underwriters to help evaluate the best priced insurance options for you. We also have access to non-medical providers such as Industrial Alliance, Canada Protection Plan, Humania, and Assumption Life who have some no-medical products and guaranteed issue products which can offer faster access to insurance coverage.
Final thoughts
Having a pre-existing medical condition can mean you have to wait longer for approval or pay a higher premium for insurance. Do your homework and determine the coverage you qualify for and the best rates to suit your budget.
A licensed insurance advisor can help you get the best coverage and find the most affordable rates.
Need help?
Call us at 1-888-601-9980 or book time with our licensed experts.
SCHEDULE A CALL
The information above is intended for informational purposes only and is based on PolicyAdvisor's own views, which are subject to change without notice. This content is not intended and should not be construed to constitute financial or legal advice. PolicyAdvisor accepts no responsibility for the outcome of people choosing to act on the information contained on this website. PolicyAdvisor makes every effort to include updated, accurate information. The above content may not include all terms, conditions, limitations, exclusions, termination, and other provisions of the policies described, some of which may be material to the policy selection. Please refer to the actual policy documents for complete details. In case of any discrepancy, the language in the actual policy documents will prevail.  All rights reserved.
If something in this article needs to be corrected, updated, or removed, let us know. Email editorial@policyadvisor.com.
KEY TAKEAWAYS
Pre-existing conditions include illnesses and medical conditions you have been diagnosed with prior to the effective date of an insurance policy.
Securing an insurance policy may be more difficult or more expensive when you have a pre-existing condition, but it is not impossible.
An alternative is to purchase non-medical life insurance, and you may not need to provide any information about your pre-existing condition