Humania Life Insurance Review – Updated 2023
SUMMARY
If convenience is your thing, Humania Assurance may be the best option for you. They offer quick, online, application processes with few hoops to jump through and multiple term options (10 to up to 30-year terms). They offer competitive pricing via bundles with other product lines including debt insurance and critical illness insurance as well as non-medical options.

Best for Quick Issue Options
Humania life insurance ratings and review
Humania Assurance offers multiple term life insurance products, including both medical and non-medical coverage options.
Humania's flagship HuGo Life Insurance product aims to accept your application quickly with the least requirements possible. The product is web-based and paper-free. 
The majority of policies are insured on the spot (more than 65%) in less than 45 minutes, with many completed in 15 minutes or less. HuGo is available for multiple terms, up to a maximum of 30 years. The company also offers a fixed premium term policy of up to age 80 and a conversion term of up to age 100. The product is convertible and renewable, with two renewal options: Gold and Platinum. Gold renewal is the standard renewal option although you could choose the more expensive platinum option, whereby your renewal prices upon initial maturity will be lower. 
The policy is also exchangeable between the first and fifth policy anniversaries for a term policy of longer duration. Riders for accidental death and dismemberment and waiver of premium on account of disability are available with this product.
Currently, Humania Assurance is also offering HuGo Critical Illness Insurance (critical illness cover up tp $25,000 for 25 different conditions) and HuGo Debt Insurance (which covers monthly payments for all types of debt up to $1,500 per month, if the person insured becomes disabled) without any additional requirements, if a customer is approved for HuGo Life with $100k or more coverage.
Humania Assurance offers two other term life insurance products:
Insurance without Medical Exam(IWME)

, a simplified non-medical product, for those who – for medical or other reasons – have had difficulty in obtaining life insurance. There is no medical exam involved. You need to answer 6 eligibility questions and are protected immediately upon receipt of your online application and the first premium payment. In addition to life coverage, the IWME product can also be used to add critical illness and disability insurance coverage.]

Term Life Insurance, a fully underwritten term life product. It is a flexible product, with possible terms of  10, 15, 20, 25, 30 years and term-to-age-80. It is renewable and convertible and comes with eight additional customizable benefits. It also has a multi-policy and family discount.
Humania Assurance pros and cons
Pros
Competitively priced term insurance options

Multiple coverage terms available 

Ability to exchange policy into a longer term for evolving insurance needs

Digital e-policy

Non-medical product options available for those with moderate to serious health concerns

Automatic approval for critical illness and debt disability coverage for those with standard health
Cons
No preferred pricing available for better health clients, although standalone pricing is usually competitive for the HuGo product

Conversion option only available up to age 65

No online access to policy details

Term coverage only available until age 80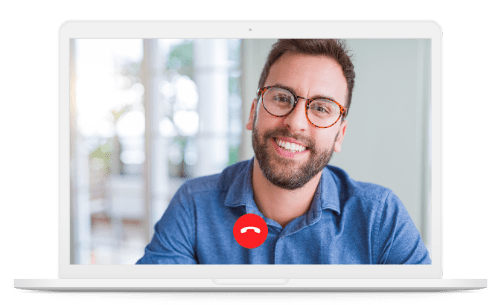 Need insurance answers now?
Call 1-888-601-9980 to speak to our licensed advisors right away, or book some time with them below.
Who is Humania Assurance?
Humania Assurance (Humania) is a mutual insurance company that has been developing insurance solutions focused on the needs of Canadians at competitive prices. It is also one of the oldest insurance companies based in Quebec and offers coverage to over 200,000 clients.
The company has a history dating back to 1874 when its predecessor business was founded by a Catholic bishop in Quebec. Following a business reorganization, the company was rebranded as Humania Assurance in 2012. 
Humania Assurance is a relatively smaller mutual life insurance company compared to some of its global counterparts. They lead the way in insurance innovation by offering simplified and digital access to term life insurance products for their clients. They offer competitively-priced term insurance products that are quick to issue with accelerated underwriting.
Humania Assurance: Quick Facts
Founded

: 1874

Headquarters

: Saint-Hyacinthe, Québec 

AM Best Rating

: —

Better Business Bureau Accreditation and Rating

: Yes/A+

Assets:

$600-million

Annual Premiums: $158-million
How much does life insurance from Humania cost?
Representative values for HuGo, based on non-smokers in good health. $500,000 coverage, 20-year term.
| Age | Male | Female |
| --- | --- | --- |
| 20 | $32.40 | $23.40 |
| 25 | $32.40 | $23.40 |
| 30 | $32.40 | $23.40 |
| 35 | $34.65 | $26.10 |
| 40 | $51.30 | $36.00 |
| 45 | $81.00 | $56.70 |
| 50 | $135.50 | $91.80 |
| 55 | $242.55 | $171.00 |
Check out PolicyAdvisor's life insurance calculator.
Types of term life insurance policies Humania offers
Humania Assurance offers 3  different term life insurance products.
HuGo Life Insurance
Quick issue; majority of policies insured on the spot within 45 minutes. 

Web-based, paper-free, no application signature

Various terms starting from 10 to 30 years

Renewable, Convertible, Exchangeable.

Up to $5million in coverage
Insurance Without Medical Exam – Life Insurance
Non-medical coverage for those with moderate to severe health conditions, that may have had difficulty obtaining insurance elsewhere

Online application with immediate coverage, if approved.

Up to $300,000 in coverage

Renewal; guaranteed until 80 years of age

Available to between ages 18 to 70

Disability insurance (up to $2,500 per month) and Critical Illness insurance (up to $100,000) options also available with one's policy
Term Life Insurance
Available to people aged 0 to 70 years of age

Offers renewable terms of 10, 15, 20, 25 and 30 years as well as coverage up to age 80

Each of the terms are renewable up to the age of 80

Convertible insurance up to age 65.

Up to eight additional benefits available, including waiver of premiums, insurance for accidental death, insurance for children and a guarantee of future insurability (subject to approval)

Offers up to $2,000,000 in maximum coverage
55-75 product
Specifically designed for people aged between 55 and 75

Offers cancer insurance, hospitalization insurance and medical expenses coverage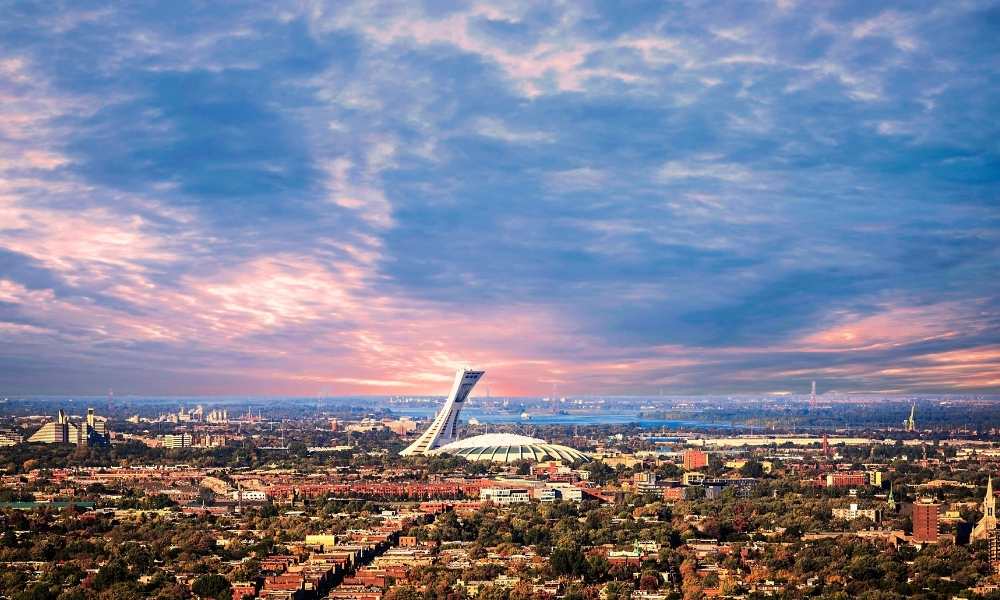 Coverage and policy details
Available Term Lengths

: 10,15, 20, 25, and 30-year,  and up to age 80

Available Term Types:

Guaranteed, level premiums

Maximum Amount of Coverage

: Product limits vary. HuGo: $5,000,000

Renewability

: Yes (see above)

Convertibility: Yes

More choice. Lower price.
PolicyAdvisor saves you time and money when comparing Canada's top life insurance companies. Check it out!
GET STARTED
What other insurance policies does Humania Assurance offer?
Humania Assurance offers a wide range of insurance products to customers, apart from term life, such as:
Critical Illness Insurance
Critical illness insurance is a living benefit insurance policy that pays out a tax-free lump sum if you develop a specified illness, health event, or undergo treatment while under its coverage, after a minimum of 30 days from when you are first diagnosed (90 days for cancer). This coverage is available for a period of time also known as term length, and you determine it when purchasing the policy.
Humania offers several options for those looking for critical illness coverage.e
Term Critical Illness Insurance
Basic (4 illnesses) and enhanced (25 illnesses) coverage available
Terms are available 10, 15, 20, 25, 30, or 75 years
Return of premium available after 15 years or at age 65
Coverage amounts from $25,000 to $1,000,000
Critical Illness Insurance Without Medical Exam
Simplified application with only 6 health questions asked; immediate coverage
Terms available are 10 or 20 years
Return of premium on death
Coverage amounts from $5,000 to $100,000
Prohealth Cancer Insurance
Critical illness insurance that covers minor and major cancers only
Instant online fulfillment
Guaranteed premiums for 10 years
Coverage amounts from $5,000 to $75,000
Prodige
Basic (4 illnesses), comprehensive (24 illnesses). and enhanced (25 illnesses) coverage available
Return of premium available after 10 years of coverage
Life-pay, 20-pay, and pay to age 65 options for premium payment
Options for life insurance riders and return of premium on death for comprehensive coverage
Coverage amounts from $25,000 to $1,000,000
For more information and an in-depth look at their critical illness coverage, read our Humania Assurance Critical Illness Insurance Review.
Family Insurance
Humania offers unique insurance policies to protect your growing family through illness or accidents.
Children360 Insurance
Critical illness insurance for children which covers 37 illnesses (including many specific to children)
Coverage amounts from $10,000 to $50,000
Instantly issued
Fracture Accident Insurance
$10,000 in coverage in the case of accidental fractures
Available from 14 days to 75 years
Optional coverage for accidental death and dismemberment ($25,000)
Street-Wise Accident Insurance
Coverage for both natural and accidental death, dismemberment and loss of use, and fractures and hospitalization
Up to $200,000 in coverage
Available from 15 days to 70 years old
Travel Insurance
Humania's Tour+Med travel insurance can cover up to $5,000,000 in travel related expenses/ It covers medical expenses, doctor's fees, private care, drugs, accidental death, transportation, and much more.
Health Insurance
Humania offers unique insurance plans to cover medical and health expenses.
Prohealth-Hospitalization Insurance provides up to $150 per day if an insured person is hospitalized, as well as further benefits for recovery. Prohealth-Medical Expense Insurance provides up to $10,000 in coverage to handle everyday medical expenses like physiotherapists, chiropractors, diagnostic services, laboratory fees, plaster casts, slings, hernia belts, hearing aids, dental accidents, and more.
How to get Humania Assurance life insurance quotes
Humani Assurance offers unique life insurance coverage products that are a great fit for many Canadian consumers. As insurance advisors for Humania Assurance's life insurance products, we can help you decide if Humania life insurance policies are the best fit for you.
As Canada's best online life insurance advisor, we will assist you in comparing and choosing products across all our partner companies. Speak to our licensed advisors and we will be able to assist you in finding you the best coverage for your needs.
Need help?
Call us at 1-888-601-9980 or book time with our licensed experts.
SCHEDULE A CALL
The information above is intended for informational purposes only and is based on PolicyAdvisor's own views, which are subject to change without notice. This content is not intended and should not be construed to constitute financial or legal advice. PolicyAdvisor accepts no responsibility for the outcome of people choosing to act on the information contained on this website. PolicyAdvisor makes every effort to include updated, accurate information. The above content may not include all terms, conditions, limitations, exclusions, termination, and other provisions of the policies described, some of which may be material to the policy selection. Please refer to the actual policy documents for complete details. In case of any discrepancy, the language in the actual policy documents will prevail. A.M. Best financial strength ratings displayed above are not a warranty of a company's financial strength and ability to meet its obligations to policyholders. All rights reserved.
If something in this article needs to be corrected, updated, or removed, let us know. Email editorial@policyadvisor.com.