The pros and cons of simplified life insurance
SUMMARY
Simplified life insurance coverage is best for those who don't want to go through the prolonged process associated with getting life insurance coverage. In comparison to traditionally underwritten life insurance, simplified life insurance coverage does not require a medical exam and only requires some simple yes or no answers about your health to apply. It has a shorter waiting process, but generally has higher premiums and lower coverage.
Simplified life insurance is ideal for any Canadian who doesn't want to go through the prolonged process associated with getting life insurance coverage.
While online brokers, such as PolicyAdvisor.com, significantly reduce the time involved in applying for fully medically underwritten life insurance, simplified issue life insurance can be a quicker issue option for those needing coverage sooner.
Simplified life insurance coverage has no requirements for a medical exam. To apply, all you need to do is answer some simple questions regarding your health.
The waiting process is shorter and can oftentimes grant you immediate coverage. The tradeoff? Generally, premiums are higher for simplified coverage, and the coverage amount is lower than what you can get with traditionally underwritten life insurance.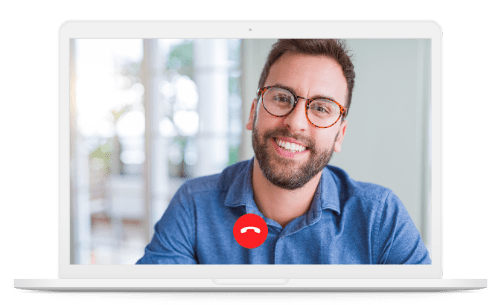 Need insurance answers now?
Call 1-888-601-9980 to speak to our licensed advisors right away, or book some time with them below.
Why should I consider simplified life insurance?
Quick issue: Simplified life insurance makes it easy to obtain coverage quickly. There may be circumstances where you need coverage as soon as possible and can't wait for the completion of a traditional underwriting process.
No Medical Exam: You don't have to go through a rigorous medical exam to apply for simplified coverage. This is perfect for people who either don't like seeing doctors or nurses or would simply rather not go through the medical exam process in a face-to-face setting. Instead, applying for simplified life insurance involves answering specific health, lifestyle, and travel-related questions to determine your eligibility.
Dangerous Occupations: Canadians who work in hazardous professions are often quickly disqualified from applying for traditional life insurance products. Many simplified life insurance policies don't require the applicant to answer questions about their profession. This applies to those working in logging, roofing, mining, oil exploration, aviation, military and armed forces, offshore fishing, offshore oil and gas, professional underwater divers, professional entertainers (like stunt performers or drivers) and many other high-risk professions.
Health Concerns: Those with underlying health conditions that may disqualify them from fully-medically underwritten life insurance can sometimes explore simplified life insurance. The medical questionnaire is usually between 1 and 25 questions, and generally more lenient about medical history.
Extreme Sport Enthusiasts: Adventure sports like bungee jumping, cliff-diving, sky diving, and more can lead to exclusions and higher premiums with traditional life insurance. Non-medical, simplified coverage generally does not require one to disclose these activities.
Why shouldn't I consider simplified life insurance?
Increased Premiums: The biggest knock on simplified life insurance would be the generally increased premiums. You're going to be paying a higher premium compared to traditional life insurance, which is to be expected considering the greater risk an insurer takes covering you without a medical exam.
Coverage Needs: There are very few simplified life insurance policies that offer over $500,000 in coverage, and many will cap out between the $100,000 – $250,000 range. Traditional life insurance options will provide much higher death benefits; sometimes up to $10 million in coverage.
Who needs simplified life insurance in Canada?
There are many Canadians who would benefit from a simplified life insurance application process; but how are they supposed to know whether it's the right fit?
If you have moderate to sever prior health concerns and need for life insurance, simplified life insurance is there to ensure that your family and loved ones will be taken care of after your passing.
The death benefit that comes with simplified life insurance can be used to cover mortgage payments, pay for funeral expenses, and help your family thrive well after you've passed on.
Simplified life insurance policies are great for those with limited insurance options due to their medical circumstances and lifestyle or require immediate life insurance coverage. Some common scenarios where Canadians choose simplified life insurance are:
Older individuals
Those in poor health or a history of health concerns
Those who have explored their life insurance options and find they don't meet the requirements for other policies
Those needing immediate insurance coverage and cannot wait for traditional underwriting
Those in dangerous professions who find themselves immediately disqualified for traditional life insurance coverage
Those who participate in adventure sports who still want life insurance coverage

More choice. Lower price.
PolicyAdvisor saves you time and money when comparing Canada's top life insurance companies. Check it out!
GET STARTED
What types of simplified life insurance are available?
Simplified issue term life insurance and simplified issue whole life insurance are available for Canadians needing non-medical coverage.
Simplified issue term life insurance
Simplified issue term life insurance is a policy that covers you for a specified length of time, called a term, and pays a set amount to your beneficiaries if you die, within the term. There are different term lengths (such as 10, 15, 20, 25, or 30 years) available.
Simplified issue whole life insurance
Simplified issue whole life insurance is a form of permanent life insurance that provides you with coverage from the day the policy is settled until the day you die; in other words – for your entire life. As long as you pay premiums into the policy, the coverage never expires
Additionally, whole life insurance also combines this financial protection with investing. There is a cash value component associated with most whole life coverages.
Both types of coverage operate the same as their traditional counterparts, except for the simplified application process.
How is simplified life insurance different from guaranteed life insurance?
Simplified life insurance is different from guaranteed life insurance in one major way. Guaranteed acceptance coverage requires you to answer NO underwriting questions. Regardless of any health concerns, you will qualify for guaranteed coverage.
Because there are no medical questions asked, guaranteed life insurance is more expensive than other forms of simplified coverage. Guaranteed coverage always has a waiting period (typically 2 years) for the coverage to start; many forms of simplified coverage do not include this waiting period.
Read more about simplified issue vs guaranteed issue life insurance.
Is simplified issue life insurance worth it?
For many Canadians, simplified issue life insurance is undoubtedly worth the elevated premiums. The difference can be between getting simplified life insurance coverage or having no coverage at all. Regardless of your circumstances, you should speak with an experienced insurance advisor.
Having placed both simplified and traditional life insurance for so many Canadians, PolicyAdvisor can help you determine which coverage you might qualify for and how to get you the best policy for your insurance needs.
Need help?
Call us at 1-888-601-9980 or book time with our licensed experts.
SCHEDULE A CALL
KEY TAKEAWAYS
Simplified issue life insurance has many advantages, like quick issue times and available coverage for those with health problems or in dangerous occupations
Simplified life insurance is a great option for seniors, those in a time crunch, those with health issues, and more
Many Canadians consider the higher premiums for simplified coverage worth it for quick coverage or the ability to get a traditional life insurance policy without the hassle of medical exams