What is an insurance broker?
SUMMARY
Navigating the ins and outs of life insurance can be difficult. Working with an insurance broker can facilitate the experience. An insurance broker works on behalf of their client – the insurance applicant – to find them the best possible insurance policy. This is distinctly different from insurance agents, who work on behalf of insurance companies.
There is a large difference between using an insurance agent and a brokerage. Sometimes you will hear people referring to them as an insurance intermediary, which is somebody who plays a major role in the process of insurance placement (in simpler terms, somebody who helps you find a great insurance policy).
If you're an individual or small business owner, you're likely going to purchase your insurance policy using an insurance agent or broker. Your average insurance broker is meant to represent the client (or customer) themselves, as they are not appointed by insurers. You'll likely come across either an insurance broker, agent or company in your search for coverage.
Using an insurance broker
Insurance brokers are professionals who represent the customer and search for the best possible insurance policy according to their needs. They'll work closely with clients to research optimal coverage options, as well as go through the insurance quoting process. Insurance agents often serve the insurance companies' best interest, while brokers are more focused on keeping the customer happy by identifying specific needs for their policies.
Seeing as insurance brokers don't work for the insurance company themselves, they don't have the power to manage your insurance claims. While they cannot manage claims, when you purchase your insurance through a broker they can give you professional advice while you search for your insurance quotes. They'll help you figure out an optimal price point, as well as consider what sort of options (like riders or deductibles) apply to your policy.
Using an insurance agent
Insurance agents sell insurance products to customers directly through an insurance company. They help people select the right insurance to buy, but they are generally representatives of the insurance company they work for. Captive agents tend to represent one insurance company, while independent insurance agents often represent multiple.
Selling policies on behalf of the insurance companies means they some skin in the game when it comes to you choosing their particular policy. While rare, there may be times where an insurance agent is focused on making a sale (as opposed to making sure you get the perfect insurance policy). Insurance agents don't tend to offer as many options as insurance brokers since they are limited to the specific companies they work for (and policies those companies offer).
The importance of insurance brokers
Most insurance brokers aren't just in it for the money. When you decide to work with an insurance brokerage, you don't have to worry about feeling limited – you can purchase insurance products and get insurance quotes from multiple companies, as opposed to just one. They're going to point you in the right direction and help you find the best policy possible.
Having access to insurance brokers is advantageous for most people. Without them, not only would you be limited in regards to your policy options, but also which companies you're able to receive insurance quotes from.
Versatility is an obvious selling point for insurance brokers, so if you're looking for a more "personal approach" to your insurance, using a broker is the most optimal solution. And insurance broker will provide you an unbiased opinion on the policy being provided by any insurance company, as they aren't "tied" to one carrier (like an insurance agent).
Insurance brokers are also more likely to support you when compared to an agent. If you're not satisfied with the product and want to switch your insurance company, an insurance agent will go to great lengths to persuade you from leaving their company. Whereas, in the same circumstances, an insurance broker will be able to assist you in finding a better solution at a different company.
For true flexibility and the ability to see all of your options before committing to a policy, purchasing insurance products through a broker is ideal.

Compare life insurance quotes,
right here.
PolicyAdvisor can help you save time and money when comparing Canada's top life insurance companies.
Check it out!
Are all insurance brokers the same?
While some insurance brokers are going to seem more beneficial than others, many Canadians are choosing to work with digital insurance brokers these days. This is especially true given restrictions on in-person meetings and places of business due to COVD-19.
For example, digital brokers like PolicyAdvisor give you a chance to get life insurance quotes from multiple companies without leaving the comfort of your home (not to mention critical illness insurance, disability insurance, mortgage protection, and more). Digital brokers can generate and provide insurance quotes much faster and the ability to apply online is something that most people would favour over the traditional insurance buying experience of years past.
Other reasons to consider a digital broker:
More choice; digital brokerages like PolicyAdvisor matches you with coverage options from more than 20 Canadian insurance companies
Speed; you can compare quotes instantaneously instead of waiting for multiple brokers or agents to get back to you
Unbiased advice; the advisors at PolicyAdvisor don't work on commission and are dedicated to finding you the best insurance policy you can afford.
Understanding how insurance brokers are compensated
Insurance brokers are often paid by commission, so they're going to benefit from getting you the best policy possible. The insurance company pays brokers a certain percentage that is determined differently by each carrier.
If you decide to cancel your policy or stop making payments, the broker you're with may have to repay the commission they've received back to the insurance company. As a result, it means most insurance brokers are focused on getting you the best policy for your needs so that you retain the coverage throughout your term.
They could also decide to charge you a broker fee, which always has to be disclosed to the buyer beforehand. Your province may have a restriction when it comes to broker fees, but just remember that they're typically nonrefundable. Broker fees are not always applicable and are not  permitted in certain provinces or on certain kinds of coverage, so be sure to check your provincial insurance regulations before deciding to pay one.
What kinds of coverage can you get through an insurance broker?
Insurance brokers work within several fields including:
Health insurance
Auto insurance
Home insurance
Travel insurance
Insurance regulation in Canada
Insurance regulations in Canada are handed down from both Federal and Provincial levels. Canada's 13 provinces and territories in total have the right to regulate markets when it comes to insurance sales. This means that they get to decide who gets to sell insurance, as well as what type of insurance they're able to sell.
Times are always changing, and that means the types of insurance available to you are likely going to follow suit. With digital brokers like PolicyAdvisor, you can  rest assured that the ways you compare and apply for insurance coverage will evolve to match your needs. When you want to feel confident that you're covered for the future, working with an insurance broker is one of the better choices you can make.
The information provided herein is for general informational purposes only. It is not intended and should not be construed to constitute legal or financial advice.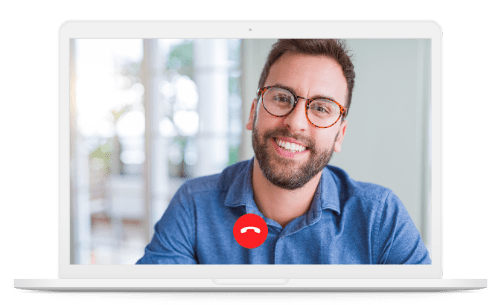 Need insurance answers now?
Call 1-888-601-9980 to speak to our licensed advisors right away, or book some time with them below.
KEY TAKEAWAYS
Insurance brokers can help you navigate the process of securing coverage
Brokers can access insurance quotes from several different companies to find you the best coverage within your budget and help you compare options to find the best fit
Digital brokers like PolicyAdvisor offer even more choice and flexibility when applying for insurance coverage online