Life insurance for seniors in Canada
SUMMARY
Life insurance for those 60 or over can be used as a way to leave a tax-free sum of money to their loved ones or estate. Life insurance for seniors is a good consideration for those who do not have savings and may still have debts or dependents that need to be covered should they pass away. Term life insurance is not usually available for seniors 75 or over, and permanent coverage is a great option and ensures coverage for funeral expenses and medical debt.
Most people assume obtaining life insurance in their twilight years is impossible – however, it is not true. If you are aged 60 or over and looking to get some form of life insurance coverage, you can take comfort in the fact that obtaining term life insurance for seniors, as well as other types of coverage, is more than possible.
Read on to find out what your coverage options are and how you can secure the protection you need in retirement age.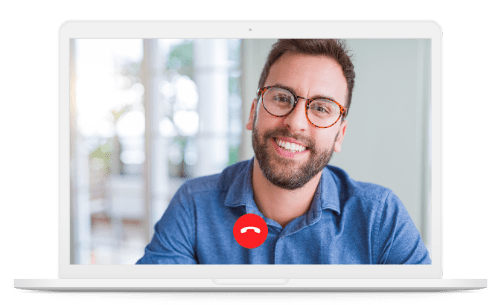 Need insurance answers now?
Call 1-888-601-9980 to speak to our licensed advisors right away, or book some time with them below.
Why is life insurance important for seniors?
Many seniors aged 60 or over may have adequate savings to meet all the foreseeable and unforeseeable expenses later in life and may determine they have no need for life insurance at this time. However, there are still situations where a senior may be responsible for debts and dependents and not have enough savings to cover these expenses, should they pass away. Life insurance for seniors becomes an important consideration in these situations.
As well, depending on the type of coverage one chooses, life insurance can also be an avenue to leave money behind for your family or loved ones on a tax-free basis – which we'll get to later on.
What type of insurance can a senior get?
While seniors themselves are not an individual class when it comes to purchasing life insurance policies, some types of coverage do have age limits.
Senior as a term is used by businesses and government agencies to broadly define an age group. While you may get a senior's discount at your local pharmacy when you turn 55, another institute or agency may not offer senior-dedicated services until you are well into your sixties (like the Canadian Pension Plan, or provincial senior drug benefits).
Luckily, insurance companies seldom leave anything up for interpretation. Your coverage eligibility is based strictly on your specific age as opposed to a loosely defined "age group."
With that considered, most life insurance providers do not approve term life insurance policies for those over the age of 75. Instead, such potential insurance seekers would need to find an insurance company with later age limits, or elect to get whole life or permanent coverage. More on term life versus whole life insurance for seniors below.
Depending on their individual health, seniors can also choose between traditionally underwritten insurance policies (insurance with a medical exam) and non-medical insurance products.
What type of policy provides the best life insurance for seniors in Canada?
The best life insurance for seniors depends on one's individual situation. A healthy 60-year-old seeking life insurance coverage for a temporary need (such as paying off an outstanding mortgage) will find term life is a more affordable option.
However, many Canadian seniors are not looking for temporary coverage. Instead, those 60 or older often look to get lifetime coverage to meet end-of-life expenses (funeral arrangements and medical expenses, etc) or leave a tax-free sum of money to their spouse, children, or grandchildren. In these cases, a permanent form of insurance such as Term-100 or whole life insurance is a better fit.
Do keep in mind: there is a trade-off. Since one is covered for their entire life, permanent coverage is generally more expensive. More so with whole life policies which also have an investment or cash value component, and this cash value may be accessed during your lifetime either by withdrawing or borrowing against it.
How much does term life insurance cost for a senior?
The cost of life insurance premiums depends on several factors such as age, gender, smoking status, lifestyle, and overall health.
For a typical 60-year-old non-smoking male in regular health, $100,000 of 20-year term life insurance could cost just over $97 per month. The same coverage for a female non-smoker starts at over $64 per month.
Smoking almost doubles the price of these premiums to $198 and $126 per month respectively.
Read more about how much term life insurance costs for a 60-year old and beyond.
Can seniors qualify for life insurance coverage with a pre-existing medical condition?
Depending on the type and severity of the pre-existing medical condition, seniors can still get life insurance coverage. If the pre-existing condition is well managed and not considered life-threatening, then coverage will typically be available at regular rates. In more moderate to severe health cases, the pre-existing medical condition may lead to higher premiums or with certain conditions or exclusions for specific ailments.
Can seniors get life insurance without a medical exam?
Yes, there are several situations where a senior may opt to apply for coverage without a medical exam. High-risk seniors may have severe pre-existing medical conditions that disqualify them from traditionally underwritten coverage or coverage with regular medical screening.
In other cases, some simply do not want to go through the physical or time-consuming process of a medical exam. For these situations, there is the option to choose from no-medical life insurance policies, though premiums are generally higher than traditionally underwritten policies.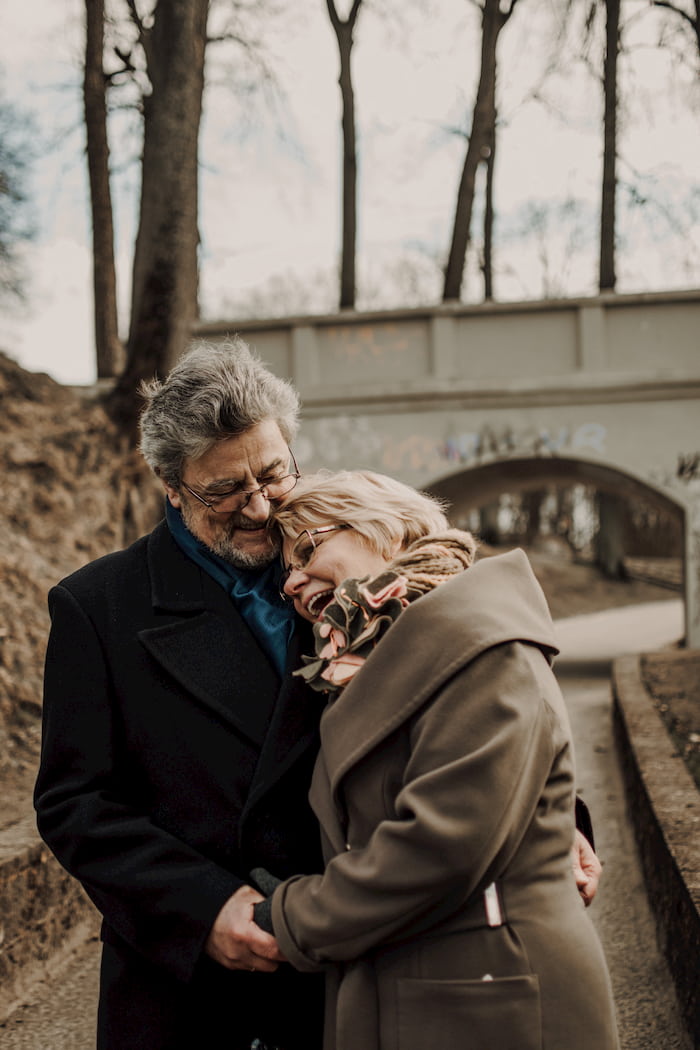 What is simplified issue life insurance for seniors?
Simplified issue life insurance is a type of non-medical insurance product. It allows one to get a life insurance policy without the need for a medical exam and instead requires the applicant to answer a few health-related questions that determine whether they qualify for simplified issue insurance. Such questions allow binary Yes or No responses to health and lifestyle-related questions to determine eligibility for the product.
While on the surface this appears to be a convenient and quick way to get insurance, it may have downsides. The premiums are higher than traditional life insurance products because of the absence of a medical exam, and the added risk an insurance company takes on by not asking them.
In some cases, companies may include a waiting period before the coverage kicks in. Should you pass away during this waiting period, typically 2 years, due to any medical condition, the insurance provider has no obligation to pay the entire death benefit to your designated beneficiary, but would only return the premiums paid for the policy. However, in case of accidental death, the waiting period does not apply, even for such non-medical products.
What is guaranteed life insurance for seniors?
As its name suggests, guaranteed life insurance provides coverage regardless of one's medical history and current health. Similar to simplified issue life insurance, guaranteed issue policies do not require a medical exam. Nor is there a health questionnaire requirement.
Again, you do pay a price for the ease of this coverage in the form of higher premiums. The justification: coverage is guaranteed regardless of any existing medical condition; compensating the insurance provider for taking on a higher risk by insuring without any medical screening.
Guaranteed issue life insurance policies always carry additional limitations such as an exclusion period (sometimes 1-2 years) during which no claims are accepted.
The death benefit is usually limited to $50,000. Such policies are typically offered on a permanent basis: coverage is offered for the entire length of the policy.

Still looking for the best life insurance rates?
PolicyAdvisor saves you time and money when comparing Canada's top life insurance companies. Check it out!
GET STARTED
What is the maximum term a senior can choose for a term life insurance policy?
If you are 60-years or over and contemplating term insurance, coverage is available to you up to your age of 85. Said differently, depending on your age, your choices are usually limited to 10-year,  20-year, or 25-year terms. As mentioned above, most insurance companies do not issue term policies to seniors once they cross the age of 75. For those above the age of 75, permanent coverage, such as term-100 or whole life coverage, is the only alternative.
Is there a maximum age at which life insurance policies are issued?
Term life policies are issued before the age of 75 by most insurance companies. For whole life coverage, some insurance companies issue up to age 85.
Is term life insurance for seniors renewable?
Most term policies are renewable without a medical exam up to a certain age, such as age 75 or 85. For some insurance providers, term life insurance coverage is renewable for a policyholder's entire lifetime (i.e. up to the age of 100). Renewal prices however are significantly higher.
Can term life insurance taken by a senior be converted into a permanent form of insurance?
Yes, life insurance for seniors is convertible to permanent coverage. But, keep in mind that most term life insurance policies are convertible before age 71 only, though there are exceptions, with some companies allowing conversion before age 75.
If you are a 65-year-old with a 10-year term policy, you can exercise the convertibility option before your 71st birthday to convert the coverage into a permanent life insurance policy. On the other hand, if you are a 72-year-old when you take a term policy, there is no conversion option.
If you believe you will outlive your policy at that time, opting for a permanent form of insurance such as whole life or universal life insurance in the first place would be a better fit – providing you with protection until the end of your life.
Check out PolicyAdvisor's life insurance calculator.
Who offers inexpensive life insurance for seniors in Canada?
As we mentioned, Insurance companies base their premiums on many factors (such as age, health, amount of coverage, term, etc). Because every senior's situation is different, the cost of insurance varies.
For this reason, we cannot say definitely which company offers inexpensive life insurance for seniors in Canada. Instead, we encourage you to use our online tool to get life insurance quotes for seniors. There you can easily compare the price of premiums offered by different insurance companies based on your unique needs and situation.
What is the best life insurance for seniors in Canada?
We all strive to make the right decisions for our financial welfare. However, the best life insurance for seniors in Canada is a subjective concept that rests on many unique factors spanning desired coverage amounts and health status.
A healthy senior in their 60s might see a huge benefit in a fully underwritten term life insurance policy with the option to convert should they outlive the initial term. This would cover any debts they may still have if they pass in the early years of the coverage, and allow them to leave a legacy for their dependents and loved ones.
Comparatively, an older senior over 70 and with underlying health conditions may instead opt for a non-medical life insurance policy to cover funeral and medical expenses once they pass.
Seniors of any age may also look to whole life insurance for its lifelong coverage and ability to leverage the tax-deferral of its cash value even as they build an inheritance for their children or grandchildren.
With so many options available, making a choice can get challenging. If you're still not clear about your situation and which insurance policy to choose, don't worry. Our licensed insurance advisors have decades of experience helping Canadian seniors compare life insurance quotes and choose the right insurance coverage for their needs. Book some time with us to go over your options and what product is best for you.
The information provided herein is for informational purposes only. It is not intended and should not be considered to constitute legal or financial advice.
Need help?
Call us at 1-888-601-9980 or book time with our licensed experts.
SCHEDULE A CALL
KEY TAKEAWAYS
Life insurance is a way for seniors to leave a tax-free sum of money to their loved ones or estate
Term life insurance is not typically available for seniors past the age of 75
Permanent coverage is a good way to ensure coverage for funeral expenses or medical debt
Seniors with pre-existing medical conditions can still get coverage and can opt for no-medical life insurance policies