Wawanesa Insurance Life Insurance Review – Updated 2023
SUMMARY
Wawanesa offers affordable term life insurance products, with options for laddering and discounts. Conversion options are restricted to non-participating permanent products, but their term policies include 10, 15, 20, 25, and 30-year terms, and term to age 80 options with coverage up to $10,000,000. Non-medical coverage policies up to $500,000 and no-fee riders round out their economical product suite.

Best Life Insurance For Price
Wawanesa Life Insurance rating and review
Wawanesa Life is the life insurance arm of Wawanesa Insurance,  a Canadian insurance conglomerate with products across the individual, home, farm and commercial business sectors. They offer term life insurance plans with terms ranging from 10 to 30 years and include a special term-to-age-80 option. When one chooses Wawanesa Insurance, they can potentially layer term plans if they enact a base plan and add up to four term-riders of various initial term lengths within a single policy.
Preferred underwriting is available, with 3 nonsmoker and 2 smoker classes. Wawanesa insurance products are frequently the most affordable in Canada, depending on the applicant's age and other individual factors.
Apart from pure term life insurance, Wawanesa Insurance has options for Permanent Life Insurance and Quick Issue Critical Illness Insurance products through Wawanesa Life.
While Wawanesa does business in the United States, this review focuses on Wawanesa Canada.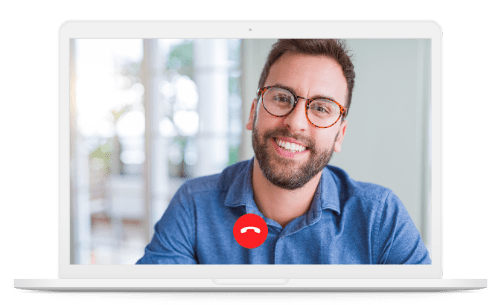 Need insurance answers now?
Call 1-888-601-9980 to speak to our licensed advisors right away, or book some time with them below.
Pros
Multiple term life options are available with Wawanesa insurance products

Premiums are frequently among the most affordable available in the industry

Ability to create layered or 'laddered' structures with Wawanesa insurance products, given the availability of multiple coverage options

Most products are lifelong renewable, albeit at higher prices

The company does not charge any policy or rider fees, which helps keep the premiums very affordable

Ability to get coverage without medicals for up to $500,000, if you are below the age of 45

Digital e-policy
Cons
Underwriting process can take relatively longer than other companies

Policies can only be converted into non-participating permanent products
Who is Wawanesa Insurance?
Wawanesa Mutual, founded in 1896 with executive offices in Winnipeg, is the parent company of Wawanesa Insurance, which distributes life insurance products and services throughout Canada and the United States. Wawanesa Insurance also offers automobile, farm, home and commercial business coverage. The parent company is a mutual insurance company, owned by its policyholders, allowing Wawanesa Insurance to align its business objective with the financial security and well being of its clients.

While Wawanesa Mutual is one of the largest property and casualty insurers in the country, Wawanesa Canada has a relatively smaller life insurance business. Wawanesa Insurance's life insurance business has been in operation since 1960. In 2017, Wawanesa Insurance acquired the Western Life Insurance business from Desjardins and combined it with Wawanesa Life.
Key facts about Wawanesa Insurance
When was Wawanesa Insurance founded?

1896

Where is Wawanesa Insurance headquarters?

Winnipeg, Manitoba

AM Best Rating

: A

Better Business Bureau Accreditation and Rating

: No / A+

Assets:

$1.5-billion

Annual Premiums:

$280-million

Website: wawanesa.com
How much does life insurance from Wawanesa cost?
Representative values, based on non-smokers in good health. $500,000 coverage, 20-year term.
| Age | Male | Female |
| --- | --- | --- |
| 20 | $30.15 | $20.70 |
| 25 | $30.60 | $22.05 |
| 30 | $30.60 | $22.95 |
| 35 | $36.00 | $28.80 |
| 40 | $50.85 | $38.25 |
| 45 | $79.20 | $58.50 |
| 50 | $133.20 | $94.50 |
| 55 | $238.05 | $166.05 |
| 60 | $429.75 | $299.25 |
Types of term life insurance policies Wawanes offers
Wawanesa Insurance offers competitively priced term life insurance throughout Canada.
Coverage and policy details
Available Term Lengths

: 10, 15, 20, 25, and 30 years terms, and term to age 80

Available Term Types:

Level coverage. Single and joint life options are available

Maximum Amount of Coverage

: $10,000,000

Renewability

: Yes, lifetime renewable at the end of the initial term, with the last renewal at age 80

Convertibility: Yes, convertible until age 70

More choice. Lower price.
PolicyAdvisor saves you time and money when comparing Canada's top life insurance companies. Check it out!
GET STARTED
Is Wawanesa Insurance right for you?
Wawanesa Insurance offers unique life insurance coverage products that are a great fit for many Canadian consumers – for those looking for a great price on insurance Wawanesa offers some of the country's most competitively priced premiums. As insurance advisors for Wawanesa insurance products, we can help you decide if Wawanesa Insurance Canada is the best fit.
Speak to our licensed advisors and we can help you find the best coverage for your needs – whether that be with Wawanesa Canada or another great Canadian insurance provider.

Need help?
Call us at 1-888-601-9980 or book time with our licensed experts.
SCHEDULE A CALL
The information above is intended for informational purposes only and is based on PolicyAdvisor's own views, which are subject to change without notice. This content is not intended and should not be construed to constitute financial or legal advice. PolicyAdvisor accepts no responsibility for the outcome of people choosing to act on the information contained on this website. PolicyAdvisor makes every effort to include updated, accurate information. The above content may not include all terms, conditions, limitations, exclusions, termination, and other provisions of the policies described, some of which may be material to the policy selection. Please refer to the actual policy documents for complete details. In case of any discrepancy, the language in the actual policy documents will prevail. A.M. Best financial strength ratings displayed above are not a warranty of a company's financial strength and ability to meet its obligations to policyholders. All rights reserved.
If something in this article needs to be corrected, updated, or removed, let us know. Email editorial@policyadvisor.com.