What happens if an insurance company goes bankrupt?
SUMMARY
Many Canadians wonder what will happen to their life insurance coverage if their insurance provider goes bankrupt, but they shouldn't worry as Canadian insurance companies are regulated to prevent that situation. In the rare case a life insurance company goes bankrupt, Canadian insurance policyholders maintain their coverage through Assuris – an industry-funded safety net.
We place our trust in insurance companies that when it comes time to pay a claim they will be in the financial position to do so. While one can always look at the financial strength and stability of a company, after 2008, we know that even large insurance companies, such as the U.S.-based insurance giant AIG, can go under.
If you're purchasing or you've purchased a policy such as life insurance or disability insurance, the issue of your insurer going bankrupt may have crossed your mind.
The insurance industry has learned a lot since 2008, and the chance that a Canadian insurance company goes bankrupt is quite slim. But, as a Canadian insurance policyholder, rest assured you're protected even if your insurer does head towards failure. We explain more in this article.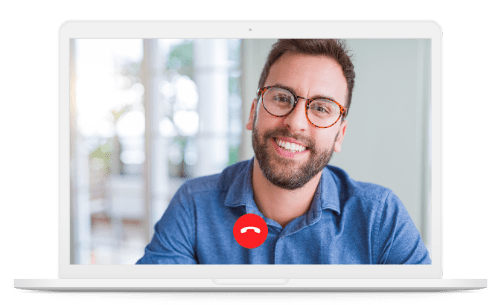 Need insurance answers now?
Call 1-888-601-9980 to speak to our licensed advisors right away, or book some time with them below.
How you're protected from an insurance bankruptcy in Canada
In Canada, there is a two-pronged approach to protect the interests of insurance clients: The Office of the Superintendent of Financial Institutions (OSFI) and Assuris. OSFI provides regulations to prevent insurance companies from facing bankruptcy, while Assuris can compensate policyholders in the unlikely event of their insurer going bankrupt.
Office of the Superintendent of Financial Institutions
OSFI is a government agency that supervises banks, insurance companies, and trust and loan companies. The organization helps consumers maintain their confidence in the financial markets and with the industries they oversee. This includes helping you ward off your fears of your insurance company going bankrupt.
OSFI won't necessarily bail out your insurance company or guarantee your payouts like the Canadian Deposit Insurance Corporation (the consumer-banking equivalent of OSFI that protects the money you keep in Canadian financial institutions). Instead, OSFI administers a framework for insurance companies to manage their risk. For example, the Insurance Companies Act requires federally registered life insurance companies to maintain adequate capital and assets over their liabilities; OSFI enforces these laws.
OSFI has guidelines in place to ensure companies are communicating clearly, openly, and disclose relevant financial details. They use various calculations to corroborate their assessment of the financial health of the insurance companies.
In fact, the OSFI established a target Total Ratio of 150% for insurance companies when legal requirements are 120%. Essentially, the higher the ratio, the better the position the insurance company is in to pay out all its claims.
Working on the principle that prevention is better than a cure, OSFI further conducts reviews of federally regulated insurers to determine if they are financially sound. As a result, insurers can be saved before they are affected by a provider's pending bankruptcy.
Assuris
If OSFI is a warning sign, then Assuris is a solution for more dire circumstances. Assuris is an independent not-for-profit organization. The life insurance industry funds Assuris to protect policyholders in case a particular life insurance company fails.
Effectively, if your life insurance company goes bankrupt, Assuris covers most, if not all, of your insurance benefits. It attempts first to transfer your policies to a solvent life insurance company. Otherwise, it guarantees you'll retain at least 85% of your services, including death benefits, health expenses, monthly incomes, or cash values.
Specifically, Assuris covers:
$200,000 of your death benefit, or 85% of the full amount – whichever of those two amounts is higher
$60,000 of your health expenses that would be covered by insurance, or 85% of the eligible amount – whichever of those two amounts is higher
$2,000 of your monthly disability insurance payment, or 85% of your benefit – whichever of those two amounts is higher
$60,000 of the cash value associated with your insurance policy, or 85% of the cash value – whichever of those two amounts is higher
The organization is designated by the Minister of Finance, and regulators require every life insurance company in Canada to become a member of Assuris. So, you generally don't have to worry whether your insurer is part of the organization. Assuris also covers insurance policies such as critical illness and disability.
In 2012, the Union of Canada Life Insurance went under. The insurer had 22,000 policyholders, and Assuris fully protected 99% of policyholders. The remaining 1% received at least 95% of their benefit.
Further, in the 90s, three firms, Les Cooperants, Sovereign Life and, Confederation Life faced liquidation. Assuris provided immediate protection to Canadian policyholders. Between these events and others, Assuris has protected almost three million people.
Although the government doesn't back Assuris, the not-for-profit has proved time and again that it can protect policyholders when an insurer goes bankrupt.
How you can mitigate your risk with a bankrupt insurance company
It's always important to do your due diligence on an insurance company before purchasing a policy. Especially if they're not a household name, you should ensure that they're a part of Assuris and are federally regulated to sell their products.
Purchasing from a more prominent insurer or splitting your needs between multiple companies can also mitigate your risks. However, these can come with drawbacks.
Choose a bigger insurance company
Every Canadian insurance company is generally financially sound due to government regulations. But more prominent insurance companies with a history in the industry have a better understanding of the insurance landscape. This often means they understand how to manage risk and grow assets better than their smaller counterparts. Many of Canada's largest insurance companies are also graded by credit and financial rating agencies such as AM Best.
The downside is that smaller insurers can provide better pricing and have specific features to suit your needs.
Split your insurance needs
If you're really concerned about the possibility of bankruptcy, another strategy is to work with multiple insurance companies. For example, instead of a $500,000 policy from one insurer, you could purchase two $250,000 policies from two different insurance companies. If you are using a ladder strategy to extend your coverage, consider using a different provider for term and permanent insurance policies.
There are downsides. First is you'll have to pay multiple policy fees as you are taking out multiple life insurance policies. Second, you lose out on volume discounts; as your death benefit amount increases you pay less per one thousand dollars of insurance coverage. This discount is eroded if you split that death benefit amount between different insurance providers.

New additions! New coverage? No problem.
PolicyAdvisor saves you time and money when comparing Canada's top life insurance companies. Check it out!
GET STARTED
Final thoughts
Canadian insurance companies are regulated by various laws and organizations to prevent them from spiralling into bankruptcy and insolvency. Although there have been prior incidents of insurance failures, their policyholders still maintained their benefits through Assuris. If you're still concerned, you can always stick with a larger insurance company or split your insurance needs amongst multiple companies.
An experienced insurance advisor can provide more information on what's best for your situation and explain whether your insurance company's chances at bankruptcy is really a risk you need to consider.
Need help?
Call us at 1-888-601-9980 or book time with our licensed experts.
SCHEDULE A CALL
The information above is intended for informational purposes only and is based on PolicyAdvisor's own views, which are subject to change without notice. This content is not intended and should not be construed to constitute financial or legal advice. PolicyAdvisor accepts no responsibility for the outcome of people choosing to act on the information contained on this website. PolicyAdvisor makes every effort to include updated, accurate information. The above content may not include all terms, conditions, limitations, exclusions, termination, and other provisions of the policies described, some of which may be material to the policy selection. Please refer to the actual policy documents for complete details. In case of any discrepancy, the language in the actual policy documents will prevail.  All rights reserved.
If something in this article needs to be corrected, updated, or removed, let us know. Email editorial@policyadvisor.com.