Equitable Life Insurance Review – Updated 2023
SUMMARY
Equitable Life Insurance of Canada provides low-cost life insurance with the flexibility to convert from term policies to permanent single-life plans in a "laddering" system. They offer multi-policy and bundling discounts with options for child and critical illness riders. As one of the largest mutual insurance companies in Canada, they have great financial stability and market presence for their policyholders.

Best Term Life Insurance for Families
Our Equitable Life Insurance rating and review
Equitable Life of Canada is one of the country's largest mutual companies. The company offers various low-cost life insurance options, both for term and whole life markets. These options are designed to offer a variety of needs – from basic protection for families' financial security to business protection for entrepreneurs and those that own their own company. For pure term insurance, the company offers 10-, 20- 30-year, and age 65 coverages.
The 10-year and 20-year term products offer automatic renewability up to age 85 and these plans can be switched to permanent protection to cover long-term needs. The longer-term 30/age 65 term product is convertible to Equitable's suite of permanent life products but does not offer renewability. They also offer both single and multi-life coverage in the same policy, providing family members with coverage within the same contract and saving them a policy fee.
Equitable's multiple term offerings allow the flexibility to combine them into a single life plan to allow 'laddering' of coverage; whereby you can only pay for coverage that you truly need. The term insurance products can also be bundled with EquiLiving critical illness insurance to protect total life and health needs in one convenient policy. Applicants who receive preferred pricing on a term life insurance policy, can also automatically qualify for Equitable's critical illness insurance plans.
Pros and cons of Equitable Life Insurance
Pros
Options to bundle coverage with critical illness and other term life riders
Term policies can convert into a robust suite of permanent plans offered by Equitable, regardless of health
Preferred clients automatically qualify for EquiLiving critical illness insurance
Can create family plan by adding child term rider
Online account access available
Digital e-policy
Cons
Only limited terms are available
Mid-range policy rates
Limited term offerings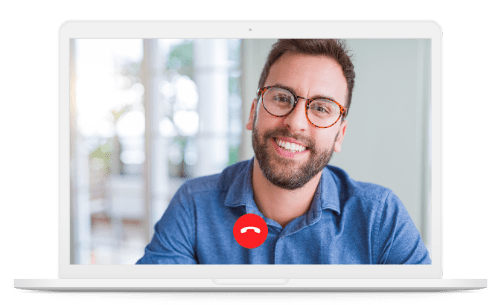 Need insurance answers now?
Call 1-888-601-9980 to speak to our licensed advisors right away, or book some time with them below.
Who is Equitable Life of Canada?
Equitable Life of Canada is one of the largest federally regulated mutual life insurance companies in Canada. As a mutual company, Equitable Life is owned by participating policyholders, which allows the company to focus on the interests and well-being of its policyholders.  Established in Ontario in 1920, the company made a name for itself selling affordable insurance coverage for families during the great depression. As well as insurance, Equitable offers group benefits plans for employers and individuals. The company is based in Waterloo, ON where it participates in many local charitable endeavours.
Key facts about Equitable Life of Canada Insurance
How old is Equitable Life of Canada? They were established in 1920
Where is Equitable Life's headquarters? Waterloo, Ontario
AM Best Rating: —
Better Business Bureau Accreditation and Rating: N/A
Assets: $4.2-billion
Annual Premiums: $1-billion
Website: Equitable.ca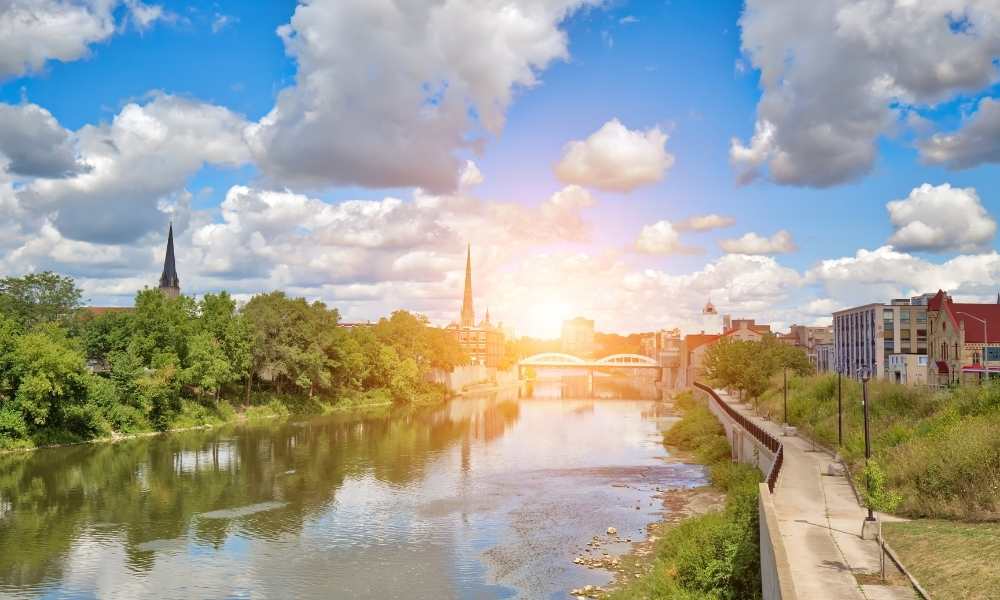 How much does life insurance from Equitable Life cost?
Representative values for cost of insurance. Insurance premiums are based on non-smokers in good health. $500,000 insurance death benefit, 20-year term.
| Age | Male | Female |
| --- | --- | --- |
| 20 | $33.25 | $22.90 |
| 25 | $33.25 | $23.35 |
| 30 | $33.70 | $23.80 |
| 35 | $35.05 | $26.28 |
| 40 | $52.03 | $37.35 |
| 45 | $77.27 | $58.45 |
| 50 | $136.15 | $93.55 |
| 55 | $242.68 | $171.40 |
| 60 | $437.35 | $315.40 |
| 65 | $732.97 | $499.45 |
Types of term life insurance policies Equitable Life offers
Equitable Life offers a single term insurance protection product with several different options and riders for customized coverage.
Term life insurance from Equitable Life
10-year and 20-year terms, renewable until age 85
Term 30/65, offering level premiums for a 30-year term or until age 65 (whichever is later). Not renewable
All term products are convertible into Equitable's suite of permanent products
Customizable options such as covering multiple lives on personally-owned policies, term insurance for children, and riders for critical illness, disability, and accidental death insurance
Preferred underwriting available for amounts of $500,000 or greater
Option to exchange 10-year term to a 20-year term
Coverage and policy details
Available Term Lengths: 10, 20, and 30 years/ age 65
Available Term Types: Guaranteed level premiums. Single and joint coverages
Maximum Amount of Coverage: $10,000,000
Renewability: Yes, renewable to age 85 for most term plans
Convertibility: Yes, convertible up to age 70 for term 10 and 20 plans, age 60 for Term 30/65

More choice. Lower price.
PolicyAdvisor saves you time and money when comparing Canada's top life insurance companies. Check it out!
GET STARTED
What other insurance policies does Equitable Life of Canada offer?
Equitable Life offers a wide range of insurance products to customers, apart from term life, such as:
Equitable Life whole life insurance
Whole life insurance is a form of permanent life insurance that provides you with coverage from the day the policy is settled until the day you die: lifelong insurance. As long as you pay premiums into the policy, the coverage never expires. One also has the option to purchase a policy for children, usually either their own child or grandchild.
Equitable Life Insurance of Canada offers two participating options for whole life insurance.
Equimax Estate Builder
This whole life policy focus on long-term, guaranteed cash values one can pass on to their beneficiaries. Has the option to pay for the policy in its first 20 years.
Equitable Wealth Accumulator
This whole life policy is focused on building cash value in an accelerated manner during the earlier years of coverage.
For more information and an in-depth look at their whole life and permanent coverage, read our Equitable Life Whole Life Insurance Review.
Equitable Life universal life insurance
Universal life insurance is like whole life insurance, except there is a self-directed long-term investment component: your insurer gives you options for investing the cash value of your policy.
Equitable Life Insurance of Canada offers two variations on is Equation Generation IV universal life insurance solution. Both are tax-advantaged investment strategies for universal life insurance, and offer incentive bonuses (though they are subject to funding bonuses and are not guaranteed):
Equation Generation IV with Bonus
There is a guaranteed investment bonus, regardless of the performance of the self-directed component of the policy's investment.
Equation Generation IV Low Fees
The returns on the investment are that much greater as you pay much lower fees for the management of the policy.
Equitable Life critical illness insurance
Critical illness insurance is a living benefit insurance policy that pays out a tax-free lump if you develop a specified illness, health event, or undergo treatment while under its coverage, 30 days after your initial diagnosis. This coverage is available for a period of time also known as term length, and you determine it when purchasing the policy.
Equitable Life's critical illness insurance coverage is called Equiliving. It covers 25 different illnesses and conditions, 5 illnesses for dependent children (until age 25), and loss of independent existence. The maximum coverage is $2 million. Equitable Life of Canada critical illness coverage is also available as an additional rider on their term life insurance policies.
Equiliving is offered for 10-year terms up to 75 or 100 years of age.
For more information and an in-depth look at their critical illness coverage, read our Equitable Life Critical Illness Insurance Review.
Equitable Life group benefit insurance
Many Canadian employers offer group benefits for their employees to cover health and dental expenses.
Equitable Life Insurance of Canada administers group benefits for companies across the country, with plans that include:
Health and dental: Health insurance providing additional coverage to supplement government-provided universal-healthcare plans. These plans can include coverage for: prescription drugs, paramedical care (chiropractor, physiotherapy etc), medical supplies and devices (hearing aids, insulin pumps, etc), eye examinations, travel medical insurance, and dental care.
Life insurance for employees or their dependents
Disability insurance where employees receive part of their salary in the event of disability
Accidental death and dismemberment insurance covering workplace accidents
Financial, Investment, Savings, and Retirement Products from Equitable Life
Equitable Life of Canada offers investment and retirement savings products for Canadians including:
Guaranteed investment accounts (which are also considered tax-free savings accounts – TFSAs) in the form of Daily investment accounts (DIAs), Guaranteed deposit accounts (GDAs), and Term deposit accounts (TDAs).
Payout annuities for guaranteed income derived from investments on savings.
Retirement Income Fund and Life Income Fund (for managing your retirement savings when you need it for income).
Segregated Funds (investment funds that are great for estate planning and offer an easy way to leave money to heirs while avoiding probate).
How do I get Equitable Life Insurance?
Equitable Life of Canada offers unique coverage products that are a great fit for many Canadian consumers. As insurance advisors for Equitable Life insurance products, we can help you find complete product details, review coverage,  and decide if Equitable Life of Canada's products are the best fit for you.
As Canada's best online life insurance advisor, we will assist you in comparing and choosing products across all our partner companies. Speak to our licensed advisors and we will be able to assist you in finding you the best life insurance services for your needs.
Need help?
Call us at 1-888-601-9980 or book time with our licensed experts.
SCHEDULE A CALL
The information above is intended for informational purposes only and is based on PolicyAdvisor's own views, which are subject to change without notice. This content is not intended and should not be construed to constitute financial or legal advice. PolicyAdvisor accepts no responsibility for the outcome of people choosing to act on the information contained on this website. PolicyAdvisor makes every effort to include updated, accurate information. The above content may not include all terms, conditions, limitations, exclusions, termination, and other provisions of the policies described, some of which may be material to the policy selection. Please refer to the actual policy documents for complete details. In case of any discrepancy, the language in the actual policy documents will prevail. A.M. Best financial strength ratings displayed above are not a warranty of a company's financial strength and ability to meet its obligations to policyholders. All rights reserved.
If something in this article needs to be corrected, updated, or removed, let us know. Email editorial@policyadvisor.com.