Comparing life insurance quotes in Canada is no easy task. While some of the biggest life insurance companies in the world call Canada home, the process for getting a life insurance quote can be daunting, time-consuming, and frustrating. This is especially true if you don't get your insurance quotes online.
But, getting the best quotes for your desired coverage and financial protection is easier than you think. Use our online tool to get instant online insurance quotes. Or, read more about the quick and simple process of getting online insurance quotes.
The easiest way to get life insurance quotes online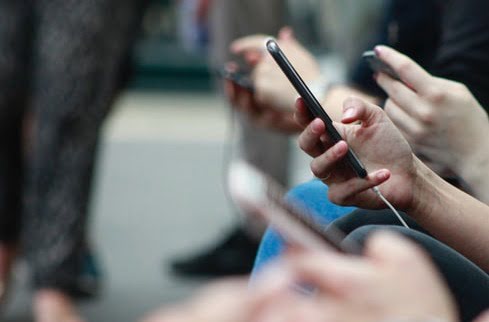 Some online insurance brokers simply collect your contact information and have a representative call you to start the same old insurance quoting process. We're different.
Provide basic details




Give us some basic details about your age, sex, and smoking status and we can get started.

Choose your coverage




Enter the term and amount of insurance you're looking for, or simply use a slider to get to the correct number.

Get a quote and customize it




Choose a quote from 20 Canadian life insurance companies. Change the term, amounts, and more to suit your unique needs.
"How much life insurance do I need?"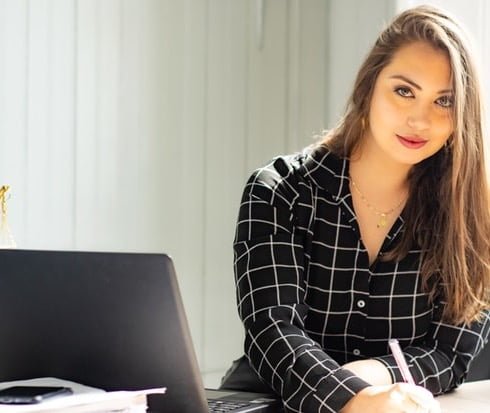 Not sure of exactly how much life insurance you need? No worries!

Our life insurance calculator takes the guesswork out of determining your coverage. Answer a few quick questions about your finances and family situation and our calculator can produce the amount it would take to ensure you get the right amount of financial protection for you and your loved ones.
Get online life insurance quotes from
Canada's most trusted insurance companies
When you get life insurance quotes online you get choice. Instead of weighing your options between 2 or 3 insurance providers, PolicyAdvisor provides you with online insurance quotes from 20 of Canada's top life insurance companies. Not only do you save time and money – you get to choose coverage for your unique needs and situation and compare the best life insurance policies in Canada: all in one convenient place. Click below to get the most choice in online insurance quotes in Canada.
How much does Life Insurance cost at my age?
One of the major factors by which life insurance premiums are calculated in Canada is age. It should come as no surprise that insurance rates rise as you get older. Click any of the ages below to find out more about the cost of life insurance at these stages in one's life.
How much does Life Insurance cost at my age?
One of the major factors by which life insurance premiums are calculated in Canada is age. It should come as no surprise that insurance rates rise as you get older. Click any of the ages below to find out more about the cost of life insurance at these stages in one's life.
Benefits of getting Life Insurance quotes online
Didn't we already mention this? Besides the obvious advantages we outlined above, there are many other reasons to get online life insurance quotes in Canada.
Comparing online insurance quotes offers all the advantages of using a traditional broker to gather quotes with none of the downsides. You can find out how much your insurance coverage may cost on any device you own, from anywhere, at any time with our online life insurance quoting tool.
Once you find the right quote for your desired coverage, you can shop and compare quotes from Canada's top life insurance companies, all without the sales pressure of an in-person brokerage experience.
Your time is better spent with those whose protection your life insurance provides! Save time and money with an online insurance quote right now – just click the button below.
Frequently Asked Questions
What company provides your insurance quotes?
We show you quotes from the best life insurance companies in Canada. This includes some of the most trusted names in term life insurance, like Assumption Life, BMO Insurance, Canada Life, Canada Protection Plan, Desjardins, Empire Life, Equitable Life, Foresters, Humania, Industrial Alliance, ivari, La Capitale, Manulife, RBC Life Insurance, SSQ, Wawanesa, and more. We also offer no medical insurance quotes (for those looking to avoid a medical exam) from companies like Canada Protection Plan, Industrial Alliance (iA), Humania, and other insurance providers with unique plans for your specific protection needs.
By showing you quotes from multiple insurance providers we ensure you can pick the best insurance policy for you to protect your finances and loved ones.
Who has the best rates for life insurance?
Canadian insurance companies have varying pricing models and while some may generally have lower prices than others, the fact of the matter is that each provider assesses risks differently. Thus one company offering term life coverage may have lower-priced premiums for 30-year olds, but higher for 50-year olds – and vice versa. Other factors like health and family medical history may affect your final premiums as well. Your best bet for significant savings on life insurance premiums is to talk to an online insurance broker like those at PolicyAdvisor. We can help you find the best-priced term life insurance policies for your unique situation and coverage needs (or any other type of insurance for that matter).
Why should I compare online life insurance rates?
When you compare insurance rates online you save money on your life insurance premiums by finding the best-priced insurance policy for your financial protection. The time commitment it takes to compare just 2 or 3 different insurance providers on one's own can be discouraging. PolicyAdvisor helps you save time and money with an online search for life insurance coverage. And at all times you get the benefit of curated advice from experienced advisors that are a chat message or a phone call away
What is the average life insurance cost per month?
Can you get a whole life insurance quote online?
Yes, PolicyAdvisor.com provides quotes for whole life insurance policies – alongside term life insurance quotes to give you the most comprehensive choices while shopping for financial protection.
Do you provide no medical insurance quotes online?
Yes! If you are looking for an insurance policy without the need for a medical exam you can get a quote from PolicyAdvisor. Once you finish up with our quoting tool, one of our licensed insurance brokers will reach out and let you know which insurance options require medical underwriting or where you can obtain a life insurance policy without a medical exam.
Do you provide mortgage protection quotes online?
Yes! Either use our life insurance needs calculator or choose the calculator option in our quoting tool and we can easily include mortgage protection through a term life insurance policy in your online quote.
Where can I get life insurance quotes?
You can compare insurance quotes right here! Whether it be term life insurance with a tax free death benefit, or permanent life insurance with cash value built into the coverage amount,  those looking for coverage can compare insurance quotes with PolicyAdvisor's online tools. Need more help? Just reach out to our friendly, licensed Canadian brokers below.
What are the different types of life insurance?