Manulife Life Insurance Review – Updated 2023
SUMMARY
Manulife is the largest Canadian life insurance provider. Manulife offers their 10 and 20-year term life insurance based on individual lifestyle needs. Options include Family Term (standard coverage for a mortgage, education, retirement, etc), Vitality Go and Vitality Plus (Family Term with rewards and discounts for maintaining a healthy lifestyle), and Business Term (for business protection) all with coverage up to $20,000,000. Most Manulife life insurance policies are convertible but more expensive than the standard market price.

Best For Digital Innovation
Manulife life insurance policy

 rating and

review

Manulife is the largest life insurance provider in Canada and one of the largest life insurers on the entire planet. However, while size is not always synonymous with quality, Manulife's dedication to setting the pace for digital innovation in life insurance means their product is also one of the country's best.

The company was among the first Canadian life insurers to offer electronic policy delivery, although e-policies have since become more common. The company's underwriting process utilizes predictive analytics to approve up to two million dollars in life insurance coverage without the need for medical underwriting. The company's Manulife Vitality program – mentioned below – rewards policyholders for maintaining a healthy lifestyle.

Manulife offers various term life products that serve specific purposes:
Family Term, Manulife's flagship term

life insurance product

 helps individuals offer financial protection to their families to maintain their lifestyle, and coverage for mortgages, education

expenses

, and retirement savings. This policy is also automatically eligible to take part in Vitality Go, the insurer's new program that rewards policyholders for committing to a healthier lifestyle. Vitality Go is available at no cost in this policy
Family Term with Vitality Plus functions similarly to Vitality Go, but the rewards are even greater. You can get discounted premiums through more participation in Vitality Go; but be warned

— you could also face penalties for failing to meet your health goals. This feature also costs $6 a month added onto your premiums

Business Term offered to business owners for business protection
Quick Issue Term and CoverMe Easy Issue, are online plans with the ability to get no medical coverage – although at significantly higher prices. Manulife offers 3-in-1 life, disability and critical illness protection through its Synergy product. If one cannot work due to injury or illness, or in the event of premature death, one can count on the Synergy 3-in-1 life insurance policy to replace lost income and provide for their loved ones. This policy eliminates the need to separately apply for critical illness and/or disability coverage.
Manulife life insurance pros and cons
Manulife life insurance pros
Digital e-policy
Offers a cash advance if the insured is diagnosed with a terminal illness
Shorter-term products (Term 10, Term 20) can be exchanged for longer-term products (Term 20, or Term 65)
Optional feature to increase coverage up to the 5th anniversary of the policy, available on certain term life products
Convertible to

permanent life insurance
Manulife life insurance cons
Limited term options are available

Pricing is more expensive than comparable term life insurance products available in the market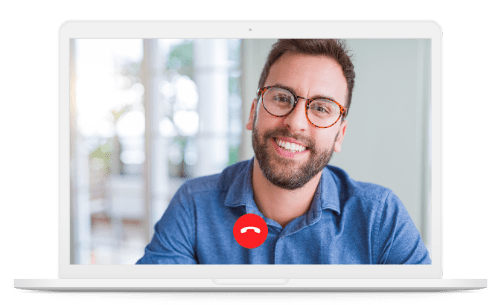 Need insurance answers now?
Call 1-888-601-9980 to speak to our licensed advisors right away, or book some time with them below.
Who is Manulife?
The Manufacturers Life Insurance Company – but colloquially known and branded as Manulife –  is Canada's largest life insurance provider and holds over a trillion dollars in assets. It was founded by Canada's first prime minister in 1887; today they are the first Canadian life insurance company to offer life insurance to HIV-positive customers, strive for gender balance in management, and invest billions in sustainable initiatives. Manulife offers many financial security products.
Read our full review of Manulife's Vitality Life Insurance.
Key facts about Manulife Insurance
Founded: 1887
Headquarters: Toronto, Ontario
AM Best Rating: A+
Better Business Bureau Accreditation and Rating: N/A
Assets: $200 billion
Annual Premiums: $39.2 billion
Contact Information
Address
Manulife
200 Bloor Street East
Toronto, Ontario M4W 1E5
Phone Numbers
Canada-Wide Toll-Free:  1-800-268-6195
Website
Check out PolicyAdvisor's life insurance calculator.
How much does life insurance from Manulife cost?
Representative values. Life insurance premiums based on non-smokers in good health. $500,000 coverage, 20-year term.
| Age | Male | Female |
| --- | --- | --- |
| 20 | $32.74 | $23.49 |
| 25 | $33.35 | $24.59 |
| 30 | $33.83 | $24.85 |
| 35 | $35.45 | $26.75 |
| 40 | $50.07 | $37.77 |
| 45 | $79.82 | $57.86 |
| 50 | $134.20 | $93.01 |
| 55 | $244.97 | $106.80 |
| 60 | $433.61 | $312.06 |
Coverage and policy details
Available Term Lengths: 10 years, 20 years, to age 65, to age 100
Available Term Types: Guaranteed level premiums
Maximum Amount of Coverage: $25,000,000
Renewability: Yes, except for Quick Issue Term
Convertibility: Yes, most plans are convertible to Manulife's

permanent life insurance

policy for uninterrupted life insurance protection.
Types of
term life insurance

policies Manulife offers

Manulife offers many different term life insurance products to suit individual needs, including no-medical term life insurance policies.
CoverMe
Term Life Insurance
CoverMe is Manulife's direct to consumer product offering simple term life coverage
Offers quick, affordable coverage; however, coverage is only for 10 years
Level premiums for 10 years; renewable every 10 years up to age 85
Coverage from $100,000 to $1,000,000 for those between 18 and 70
Potential for up to $250,000 in instant coverage if an applicant is aged 18 to 55; no

medical exam

needed
Convertible before age 70 into permanent coverage
Significantly more expensive than comparable policies in the market – read our full CoverMe

Term Life Insurance

Review
Family Term
Flagship

term life insurance policy

for consumers seeking

life insurance

for their personal needs
Coverage amounts range from $100,000 to $20,000,000
Available terms of 10 years, 20 years, or to age 65
Offers a unique cash advance feature, available if the policyholder is diagnosed with a terminal illness
Family's bereavement counselling costs covered up to $1,000
Optional feature to get financial support in the event of serious injuries or accidental death

Medical exam

required
Optional riders and add-ons available for children's

insurance

, disability premium waiver, and more
Automatically eligible for Vitality Go
Business Term
Insurance

meant to protect a business as it grows if something happens to the main stakeholder

Term insurance policy

coverage amounts from $100,000 to $20,000,000
Terms of 10 or 20 years, or to age 65
Family's bereavement counselling costs covered up to $1,000
Cash advance available if policyholder is diagnosed with a terminal illness
Lower premiums when two or more people are included in one policy
Able to modify and augment as the business grows without medical exams or new company valuations
Family Term with Vitality Plus
A unique

term life insurance policy

that offers premium savings to reward and incentivize healthier lifestyles. The life insured can get lower rates if they demonstrate healthy habits, by among other things, wearing a smartwatch
Manulife provides a free wearable monitoring device to help policyholders check their progress
Policyholders are then eligible for rewards and discounts  (savings on future

insurance

rates, gift cards, etc.) based on their lifestyle and fitness level coverage amounts from $250,000 to $25,000,000
Terms of 10 or 20 years, to age 65 or 100
Policyholders set personalized health goals
Manulife Quick Issue Term
Simplified

term insurance policy

Fast application and approval process
Electronic application
No

medical exam

or testing required
Convertible to

permanent insurance

Coverage amounts from $100,000 to $500,000
Terms of 10 or 20 years, or to age 65

More choice. Lower price.
PolicyAdvisor saves you time and money when comparing Canada's top life insurance companies. Check it out!
GET STARTED
What other insurance policies does Manulife offer?
Manulife offers a wide range of insurance products to customers.
Permanent life insurance
Manulife offers three different permanent life insurance policy options: non-participating, participating, and universal.
Non-Participating Life Insurance
Performax Gold Whole Life Insurance
Minimum coverage: $25,000
Life Pay and 15 Pay options
Optional add-on:
Term life insurance riders available as add on
Disability rider available
Children's insurance riders available
Participating Life Insurance
Manulife Par Whole Life Insurance
Attractive long-term cash value and death benefit growth
No compromising on access to cash values in early years of policy
Minimum coverage: $100,000
Option to withdraw dividends annually
Limited pay options for those that want to pay off the premiums early (10 and 20 Pay)
Option to switch between some payment options during life of the policy
Universal Life Insurance
Universal life insurance is like whole life insurance, except there is a self-directed long term investment component: your insurer gives you options for investing the cash value of your policy.
Manulife offers three different universal life insurance policy options:
InnoVision
Coverage begins at $100,000
Choice of over 50 investment options
Choose between a loyalty bonus or lower management fees on investments
Guaranteed insurance costs
Guaranteed minimum interest investment accounts
Tax advantaged investing options
Term life insurance rider available
Accidental death insurance rider available
Inflation protection options
Disability rider available
Guaranteed future eligibility riders available
Children's insurance riders available
Security UL
Coverage begins at $50,000
Choice between guaranteed minimum interest rates or investing in equity markets
Term life insurance rider available
Disability rider available
Guaranteed future eligibility riders available
Children's insurance riders available
Manulife UL
Coverage begins at $50,000 or $100,000 depending on the chosen options
Wide range of investment options
Low management fees
Guaranteed rate enhancements for accounts managed through policy
Automatically eligible for Vitality Go
Manulife UL with Vitality Plus
A unique permanent life policy that combines the benefits of flexible investment potential with Manulife Vitality Plus' rewards for a healthy lifestyle (see Family Term with Vitality Plus above)

Bonus rewards for healthy lifestyle: lower premiums, rate enhancements, lower management fees, gift cards, etc.
Wide range of investment options and option to link account to Performax Gold Investment Fund
Guaranteed minimum interest investment accounts
Optional riders available
Policyholders set personalized health goals for reward eligibility
Manulife Critical Illness Insurance
Manulife offers critical illness insurance for adults and children through several policy options.
LifeCheque
Basic and enhanced (25 conditions) coverage
Available Terms: 10 and 20 years and to ages 65, 75, and 100
Limited Pay available with age 100 coverage
Maximum coverage: $2-million
6 eligible conditions for partial payout
Partial payment/early detection payment available
Survival period: 30 days
Return of Premium on death
Return of Premium on expiry/cancellation (after 15 years)
CoverMe Critical Illness Insurance
Available between ages 18-65
Simplified critical illness insurance available with complete online fulfillment
30-day waiting period
Covers only life-threatening cancer, heart attack, stroke, coronary artery bypass surgery, and aortic surgery
Option to get up to 100% of premiums back when policyholder turns 75 if they didn't make claim during life of policy
For more information and an in-depth look at their critical illness coverage, read our Manulife Critical Illness Insurance Review.
Manulife Disability insurance
Disability insurance (or income protection insurance) is a policy that offers you protection against loss of income. It replaces a substantial portion of your paycheque if you become disabled until you return to good health and resume work (or the end of your coverage period).
Manulife offers different options for disability insurance:
Proguard offers income protection for executives and professionals
Venture offers income protection for small business owners, farmers, part-time workers, students, and new grads
Personal Accident Disability Insurance covers expenses when the policyowner becomes disabled and is aimed at full-time and part-time workers and those not working at all
ExpenseComp reimburses overhead and expenses of small business owners and professionals if a disability prevents the insured from working
Manulife Buy-Sell Plus is disability insurance that covers key employees at a business as to not jeopardize the business's value should they become disabled
Manulife Travel Insurance
Manulife offers the following travel insurance plans.
Travelling Canadians assists in covering any unexpected medical costs when one travels. It also covers COVID-19 related costs.
The Students option assists in covering medical expenses when for those that study away from home
Similarly, the Visitors to Canada option covers medical costs of travellers to the country including parents and grand parents visiting on super visa
TravelEase travel insurance assists with coverage for pre-existing medical conditions and augments your provincial health insurance
Manulife Health Insurance
Manulife offers the following health and dental insurance options.
Flexcare health & dental insurance is complete comprehensive individually owned health insurance
FollowMe health & dental insurance covers health insurance needs when one's employee workplace benefits end due to an occupation change
You can also apply Manulife Vitality to Flexcare and FollowMe health and dental plans for discounts of up to 5% off first-year premiums and up to 10% off premiums in following years.
Is Manulife life
insurance

right for you?

Manulife offers unique, affordable life insurance coverage products that are a great fit for many Canadian consumers that value the convenience offered by non-medical products. As advisors for Manulife insurance products, we can help you decide if Manulife policies are the best fit for you.

As Canada's best online life insurance advisor, we will assist you in comparing and choosing products across all our partner companies and finding the most affordable life insurance that suits your needs. Speak to our licensed advisors and we can help you find the best policy and supplement gaps in your financial security plan.
Need help?
Call us at 1-888-601-9980 or book time with our licensed experts.
SCHEDULE A CALL
The information above is intended for informational purposes only and is based on PolicyAdvisor's own views, which are subject to change without notice. This content is not intended and should not be construed to constitute financial or legal advice. PolicyAdvisor accepts no responsibility for the outcome of people choosing to act on the information contained on this website. PolicyAdvisor makes every effort to include updated, accurate information. The above content may not include all terms, conditions, limitations, exclusions, termination, and other provisions of the policies described, some of which may be material to the policy selection. Please refer to the actual policy documents for complete details. In case of any discrepancy, the language in the actual policy documents will prevail. A.M. Best financial strength ratings displayed above are not a warranty of a company's financial strength and ability to meet its obligations to policyholders. All rights reserved.
If something in this article needs to be corrected, updated, or removed, let us know. Email editorial@policyadvisor.com.