How to use life insurance for children for savings and future insurability
SUMMARY
As a parent or grandparent, there are benefits to purchasing a life insurance policy for your child or grandchild. Whole life insurance for children is especially beneficial, ensuring future insurability for your child, regardless of health issues. A whole life insurance policy also offers an effective way to build wealth, providing lifelong coverage and the potential for dividend payments or a cash value to access later in life.
Many of those who shop for life insurance get uneasy with the accompanying thought exercise of contemplating their death. Thus the concept of life insurance for children can be even more unsettling. For those new to this concept, children's life insurance is a form of coverage focused more on granting lifelong financial security to a dependent child rather than the unwelcome thought of financial protection in the event of something happening to them.
If you are a parent or grandparent, getting life insurance for kids in your care can provide them financial protection for the rest of their lives. While, yes, there is a financial protection angle if they predecease you, that seldom is the main reason to purchase a policy for children. Let's look at how children's life insurance works.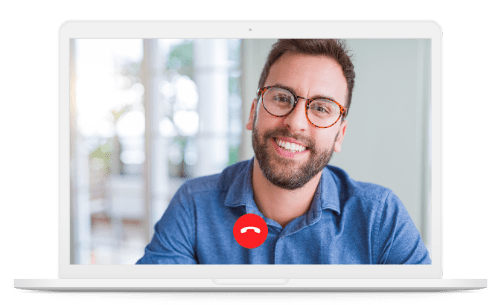 Need insurance answers now?
Call 1-888-601-9980 to speak to our licensed advisors right away, or book some time with them below.
There are two ways to get life insurance for your children: a term rider on your own policy, or purchasing them their own permanent policy
Term riders are generally less expensive but provide significantly less coverage
Whole life insurance for children provides greater options for coverage and future insurance eligibility
Getting your children their own policy can also provide a savings and investment vehicle for their education, first home, travel, and more
How does life insurance for kids work?
Children's life insurance is a broad term that refers to life insurance policies where the insured is a minor. As we'll discuss, there are different avenues you can pursue when obtaining life insurance for kids.
Specifically, there are two main options available if you want to get life insurance for your child:
Children's Term Insurance Rider
A children's term insurance rider is an optional feature available in most life insurance policies that offers term insurance protection for the children of the insured. A term life insurance rider for your kid can be added to your own term life or whole life insurance policy for an additional monthly premium cost.
Term riders are generally the least expensive way to obtain coverage for your child. The coverage can be added when either parent purchases a policy, before the child has reached the age of 17. This coverage lasts until the child reaches a particular age, usually 25 years or up to the time the parent turns 65 years of age, whichever occurs first. The coverage is normally available in increments of $5,000 up to $25,000 or $30,000 depending on the insurance company.
The same rider can potentially cover all your children, including any kids you may have in the future. The price for the coverage is independent of the number of children covered under the policy.
A child's term insurance rider can be converted into permanent insurance between a dependent child's ages of 21 and 25. If the original policyholder dies before the dependent child reaches these ages, most policies will continue until these ages with the same convertibility options.
Whole Life Insurance for Children
Whole or permanent life insurance is the most common form of children's life insurance. Within permanent coverage options, you can purchase a Term to 100 life insurance policy, although whole life insurance is generally the preferred option, given its additional features of liquidity and growth.
Children's insurance is guaranteed to remain in force for the covered child's entire lifetime (including into adulthood) and can generate dividends during this whole period. Of course, this is contingent on the policyholder continuing to pay the insurance premiums – for the length of the policy or to its maturity date. This provides your child with both lifelong insurance coverage and a head start on their financial savings and monetary goals.
Whole life insurance accrues a cash value which the policyholder can withdraw from – like a savings account – or use as collateral for a loan from a financial institution.
In all the coverage options, the policy owner needs to be an adult (usually the child's parent or grandparent) while the insured is a child.
How do I get a child term rider added to my insurance policy?
A child term rider is the easiest and least-expensive way to get life insurance coverage for your child but you must add the rider when you purchase coverage for yourself. Several Canadian insurance providers offer child term riders. If you are unsure if your potential insurer offers such riders, don't worry. Reach out to our licensed advisors and they help you determine which of your preferred insurers offer the riders and options you need.
Costs for Child Term Rider
Insurance Company
Maximum
Coverage
Maximum
Coverage Price
$10,000
Coverage Price
Assumption Life

$20,000
$10
$5
BMO Insurance
$30,000
$18
$6
Canada Life
$25,000
$13
$5
Can. Protection Plan
$20,000
$6
$3
Desjardins
$20,000
$10
$5
Empire Life

$25,000
$10
$4
Equitable Life

$30,000
$15
$5
Foresters Financial

$30,000
$15
$5
Industrial Alliance
$50,000
$32
$6
ivari
$30,000
$16
$8
Manulife
$10,000
$3
$3
RBC Insurance

$30,000
$15
$5
Beneva
$25,000
$13
$5
Wawanesa
$30,000
$15
$5
For the rest of this post, we'll focus on children's whole life insurance and how it differentiates itself from the other coverage options.
What are the advantages of children's life insurance?
As we mentioned earlier, purchasing life insurance for children has many benefits besides the obvious coverage it provides in the unfortunate (and unlikely) event of a dependent child's death. In that situation, the death benefit can be deployed for funeral expenses, family counselling, and enabling guardians to take time off from work to recover from their loss.
But, besides its traditional use case, children's life insurance has many other – less morbid – benefits. This form of coverage can help parents, grandparents, and other caregivers leave behind a legacy and provide a useful financial tool to their loved ones.
Children's insurance coverage ensures future insurability
Children's insurance can make sure that your child has the option to obtain life insurance coverage for the rest of their life, regardless of any health issues they face in the future.
This is especially useful in circumstances where a covered child is diagnosed with a critical illness affecting their insurability later in life. Children's insurance typically has the option to purchase additional insurance coverage at fixed rates, without undergoing medical examinations or underwriting as an adult.
As well, the insured child has the ability to add their own riders and benefits if they opt to convert the policy for further coverage in their later years.
Children's insurance coverage keeps premiums affordable
Given the covered children's young age and good health, life insurance premium rates are generally affordable for those who get coverage in their minor years.
Also, with the limited pay option (the ability to pay for the entirety of the life insurance coverage in a condensed period of time) of some whole life policies, a child can enjoy coverage throughout their life without paying any further premiums.
Children's insurance provides additional savings options
As we've hinted at above, whole life insurance for kids provides a savings vehicle that a dependent child can use for major expenses down the road. These can include education, purchasing a home, or even retirement.
Since the whole life policy's investment component has many years to grow – and the growth is tax-deferred – it may reach a substantial amount by the time the insured opts to use it. And the insured child has options: they can take out a policy loan, use the policy as collateral, or choose to surrender the policy.
Alternatively, they can let the value continue to accumulate – like a savings account – and pass it on to their own children or loved ones at some point.

Still looking for the best life insurance rates?
PolicyAdvisor saves you time and money when comparing Canada's top life insurance companies. Check it out!
GET STARTED
What are the tax implications for children's life insurance?
When it comes time to transfer the ownership of a children's life insurance policy from the guardian to the insured child, there are no tax implications. The annual dividends you or your child will receive are also tax free.
The cash value growth of children's insurance is also tax-deferred; it isn't taxed as income until you withdraw money or surrender the policy. Additionally, a withdrawal from a permanent life insurance policy's value is taxed only if it exceeds the premiums paid for the policy.
Children's life insurance versus Registered Education Savings Plan (RESP)
RESPs are a tax-free savings option available to caregivers (parents, grandparents or legal guardians) in Canada to save for children's financial needs related to post-secondary education.
Parents and family members can contribute after-tax dollars to an RESP, up to a lifetime limit of $50,000 per child. The federal government will match up to 20% of your contributions through the Canadian Education Savings Grant (CESG), until your child turns 17, up to $500 per year. The funds saved or invested in an RESP account must be used for tuition or related expenses at a designated educational institution.
The investment component of child insurance is different from a RESP. Children's insurance is a combination of life insurance and investment, not an investment plan alone. The permanent policy accumulates cash over time. The investment component can be used for any financial need deemed fit by the insured child, not just education. Specifically in regards to education, the funds can be used for any university program or trade school, not only those on the RESP Designated Educational Institution list.
Can a children's insurance policy be an alternative to RESPs?
Many parents use participating whole life policies to supplement or as an alternative to RESPs. While RESPs are an excellent, tax-advantaged way to get a head start on saving for a child's education costs, the benefit has not kept up with the rising expense of post-secondary education (which is increasing at a rate greater than inflation).
This does not even account for the costs associated with out-of-country education or those associated with trades or apprenticeship programs. For these reasons, a participating whole life insurance policy for a child can be a useful alternative for education fund planning.
| RESP | Participating Whole Life Insurance |
| --- | --- |
| Savings / investment plan | Incorporates life insurance along with a savings plan |
| Includes 20% contribution from federal government up to $500 annually | No contribution from federal government |
| Max lifetime contribution limit: $50,000 | No maximum limits to coverage or cash value within policy |
| Funds can only be used for education | Flexibility in using cash value for any purpose |
| Funds can only be used for pre-approved educational institutions | Funds can be used for any global educational institution or non-education purposes |
| Can only be accessed once enrolled in pre-approved educational program | Cash values can be accessed at any time |
| Taxed upon use by beneficiary | Borrow against cash value with no tax implications |
| May be exposed to volatility depending on chosen investment plans | Generally lower volatility returns that are highly uncorrelated with equity markets |
What is the best children's life insurance policy?
Many of Canada's major insurers offer whole life insurance for children, including Equitable Life of Canada, Empire Life of Canada, Assumption Life, and Industrial Alliance, while others have options for child term riders.
Personal preference, specific needs (like riders and options), and more can affect what would be the best children's life insurance policy for families like yours, whether it be a term rider or a permanent policy.
To explore these policies in detail and learn more about how children's life insurance works, schedule a free, no-obligation call with our licensed insurance advisors. They have decades of experience helping Canadians protect their family's financial future and steer them towards coverage that's right for them. Whether you are wondering about children's insurance or other policies like universal life insurance, they have all the answers.
Need help?
Call us at 1-888-601-9980 or book time with our licensed experts.
SCHEDULE A CALL
The information above is intended for informational purposes only and is based on PolicyAdvisor's own views, which are subject to change without notice. This content is not intended and should not be construed to constitute financial or legal advice. PolicyAdvisor accepts no responsibility for the outcome of people choosing to act on the information contained on this website. PolicyAdvisor makes every effort to include updated, accurate information. The above content may not include all terms, conditions, limitations, exclusions, termination, and other provisions of the policies described, some of which may be material to the policy selection. Please refer to the actual policy documents for complete details. In case of any discrepancy, the language in the actual policy documents will prevail.  All rights reserved.
If something in this article needs to be corrected, updated, or removed, let us know. Email editorial@policyadvisor.com.
KEY TAKEAWAYS
There are two ways to get life insurance for your children: a term rider on your own policy, or purchasing them their own permanent policy
Term riders are generally less expensive but provide significantly less coverage
Whole life insurance for children provides greater options for coverage and future insurance eligibility
Getting your children their own policy can also provide a savings and investment vehicle for their education, first home, travel, and more