Manulife Vitality Life Insurance Review – Updated 2022
SUMMARY
Life insurance companies base your premiums off your health status and behaviours. Manulife Insurance's Vitality program gives you discounts when you track your fitness and health goals. They'll even give you an Apple Watch or other wearable tech for participating in the program.
Product
Vitality Term Life Insurance
Recommended for the already health-conscious
Manulife Vitality Term Life Insurance Review
Manulife Vitality term life insurance is a participatory wellness program that gives you rewards for making healthier lifestyle choices. If you are already a fan of tracking your steps, this policy might be a great option for you. By engaging in daily physical health and wellness activities, you earn Vitality points that can be used toward gift cards and discounts on your life insurance premiums. The more you participate, the better Vitality status you will achieve, which gets you a better discount. The Vitality program is available for term life insurance as well as for health and dental insurance products from Manulife.
Pros
10% discount on the cost of insurance 

Annual premium discounts when you participate

Free Apple Watch or another fitness tracker (older models) when you achieve 500 points each month

Chances to win gift cards and rewards every week 

Competitive pricing for term life insurance
Cons
Minimum $500,000 in coverage 

No couples or multipolicy options (no couples discount)

Premium discounts between Bronze and Platinum status are a few dollars, not a few hundred dollars 

Have to wait a whole year before you will see additional premium discounts

Opportunity for your premiums to go up if you don't participate 

Newer models of fitness trackers will have an initial fee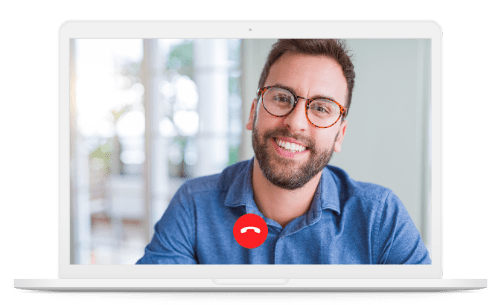 Need insurance answers now?
Call 1-888-601-9980 to speak to our licensed advisors right away, or book some time with them below.
Who is Manulife Insurance?
Manulife is one of Canada's largest and oldest insurance companies and most trusted brands. Known originally as Manufacturers Life Insurance Company, Manulife Financial corporation holds over a trillion dollars in assets and offers a wide array of insurance and other financial products in Canada and the United States (through their John Hancock brand). Besides life insurance plans, Manulife offers travel insurance, health and dental plans, and other insurance products for individuals and groups.
Read our full review of Manulife Term Life Insurance.
Key facts about Manulife
When was Manulife CoverMe founded?

Manufacturers Life Insurance Company was founded in 1867

Where is Manufacturers Life Insurance Company headquarters?

Toronto, Ontario

AM Best Rating

: A+

Better Business Bureau Accreditation and Rating

: N/A

Assets

: $200-billion

Annual Premiums

: $39.2-billion
What is the Manulife Vitality Program?
The Manulife Vitality program is a new way to engage with your life insurance policy. When you sign up for one of Manulife's term life insurance policies and participate in health and wellness activities, you earn Vitality points that can be used toward gift cards and discounts on your monthly premium. It's a way for the insurance company to encourage healthy choices and track health data for their clients to better determine premiums. This is a win-win for those that already track their steps and make daily and weekly efforts toward a healthy lifestyle. The more points you collect, the better the rewards. 
Coverage and policy details
Available Term Lengths:

10 years, 20 years, to age 65, to age 100

Available Term Types:

Guaranteed minimum & maximum level premiums

Maximum Amount of Coverage:

$20,000,000

Renewability:

Yes, for term 20 policies up to Age 80.

Convertibility:

Yes
Vitality Points System
The program works on a tiered status system, depending on how many points you collect annually. 
| Vitality Status | Points Required Per Year |
| --- | --- |
| Bronze Status | 0 points |
| Silver Status | 3,500 points |
| Gold Status | 7,000 points |
| Platinum Status | 10,000 points  |
Your status will renew at the end of the program year, so you have to keep participating if you want to reap the rewards. Additionally, 10% of your points will roll over from the previous year into the next year to encourage you to keep participating. 
The program further incentivizes users by offering an Apple Watch or another wearable device. With the program, you pay an initial fee for the watch for newer models (free for older models) plus any taxes. Then the more you participate in the Vitality program, the more of the bill they will cover each month.
Apple Watch Type
Initial Payment
Monthly Payment

 

 

0 points

240 points

360 points 

500 points

Apple Watch Series 3 (GPS) 38 mm

$0

$10.35

$8

$5

$0

Apple Watch Series 7 (GPS) 40 mm

$97

$18

$14.50

$9

$0

More choice. Lower price.
PolicyAdvisor saves you time and money when comparing Canada's top life insurance companies. Check it out!
GET STARTED
How to earn Vitality points
To sign up for the Manulife Vitality term life insurance program, you'll first set up your policy with your life insurance advisor. You will then receive an email link to the program. 
Step One: Find out your Vitality Age 
The program begins by determining your Vitality Age. This is the baseline used to determine your progress. Just for signing up you and doing your health review, you will receive 2,000 points. 
Step Two: Get your fitness tracker 
With this program, you can use the Apple Watch on offer, a Garmin, Fitbit, or wearable devices that tracks your fitness progress and physical activity. You must download the Vitality Mobile App on the device in order to participate. While it's not necessary to have and use a fitness tracker to participate, it will certainly help you track your progress and earn points doing simple activities like walking and workouts. 
Step Three: Track your activity 
Participate in the goal-oriented program that includes everyday activities like walking the dog, going to the gym, or completing online nutrition courses. When you start the program, you are at Bronze status and the app will suggest your weekly goal. The more you participate, the more points you earn. 
You can earn Vitality points, by participating in the following activities:
Goal Type
Activity

Movement Goals

10,000 daily steps (20 points) 

15,000 daily steps (30 points) 

30-minute workout (20 points)

Additional points for advanced workouts

Nutrition Goals 

Track active calories through Apple Watch (20 points) 

Mindfulness & Mental Health Goals 

Record 10 or more total meditation minutes per day with one of the four supported meditation apps (10 points)

Health Goals 

Do your yearly Vitality health review (500 points) 

Do your annual health check through ExamOne (4500 points)




(Blood pressure check, cholesterol check, and other health risks)

Declare yourself as a non-smoker (1,000 points)
This is not an exhaustive list of how to earn points. You can read more about how to earn Vitality points here.
The perks of Manulife Vitality
As mentioned, when you participate in the program, you are eligible for weekly rewards, as well as annual premium discounts. Some of the rewards include: 
Enjoy a one-year Amazon Prime® membership when you reach Platinum Status and complete your Vitality Health Review three years in a row

Earn up to 50% off a hotel stay through Hotels.com

Unlock up to $144 in savings annually on HelloFresh meal kits every time you increase your Vitality Status

Get 25% off GoodLife Fitness memberships. Plus, you benefit from a discounted Personal Training bundle and no enrollment fees

Several chances to win an Amazon Gift Card through Vitality Squares3 and Vitality Active Rewards

Book a free annual health assessment from ExamOne® to get an understanding of how healthy you are today, and what areas you can improve

Get Apple Watch from just $0 and fund the balance by tracking daily activity and earning Vitality Points

Receive a free Garmin vívofit® 4 when you sign up for Manulife Vitality or take advantage of exclusive member upgrade prices on the latest wearable technology

Annual discount on your life insurance premiums depending on the Vitality status you achieve
How much does Manulife Vitality life insurance cost?
The Vitality program itself costs $2/month, but you have to sign up for a term life insurance policy to participate. In general, Manulife Vitality term life insurance offers competitive pricing—everyone starts out with a 10% discount on the cost of insurance on standard policy rates. After adjusting for policy fees and the $2 Vitality fee, the final discount may be in the range of 5-8%. 
Here's how the Vitality program stacks up to Manulife's regular family term policy.
Coverage: $500,000
Term: 20-year term
Gender: male
Health Status: Healthy; non-smoker
| Age | Regular Manulife Policy | Manulife Vitality Policy |
| --- | --- | --- |
| 35 | $32.79 | $32.02 |
| 40 | $47.60 | $45.35 |
| 45 | $75.41 | $70.38 |
| 50 | $127.43 | $117.20 |
| 55 | $234.44 | $213.51 |
As you can see, participating in the program not only benefits your health but your wallet as well—especially over time. With opportunities for further discounts as you participate, the Vitality program can offer more affordable life insurance rates as you age. 
However, one thing to note is that the Vitality program does not offer couples or multi-policy discounts. Couples or multipolicy life insurance policies allow you to save on life insurance fees and have other benefits when you're applying with your significant other. If your looking for life insurance for couples, there may be better options for you.
What other insurance coverage does Manulife Vitality offer?
You can participate in the Vitality program when you sign up for Manulife term life insurance, health, or dental. Outside of the Vitality program, Manulife Canada offers a huge range of insurance products including:
Long Term Care

Personal Accident Insurance

Health and Dental  Insurance


Investment Plans (including RRSPs and TFSAs)
Vitality FAQ
When does my life insurance premium change?
You will see your premium discounts on the policy's anniversary date; the premiums do not fluctuate month-to-month. After your first year of participating in the program, your policy will be reviewed and you will receive a discount according to your Vitality status, which you will keep for that year. 
Will the Vitality program pay for an Apple Watch with a Data plan?
The Vitality program points are used towards paying down the Apple Watch itself, not the cellular or data plan associated with it. To receive the Apple Watch, you may be subject to an initial fee depending on which model you choose. You will be responsible for covering any applicable taxes or extra fees associated with Data plans or upgrades. 
Will my premium ever go higher than when I started?
This program is subject to minimum and maximum policy premiums. If you do not participate in the program and lose your Vitality status, your premiums may be changed to the maximum policy premiums and you will lose your previous discount. 
What if I want to stop participating?
If you stop participating in the daily and weekly healthy choices that the program encourages, you will not gain any further Vitality points and you may lose your policy's discount.
How do I apply for the Manulife Vitality program?
Ready to start making healthy choices and save on your life insurance premiums? The first step to sign up for this program is applying for term life insurance with Manulife Insurance. If you are interested in a customized life insurance program that encourages a healthier lifestyle, the expert advisors at PolicyAdvisor can help! We can walk you through the application process and answer any questions you have about how your premium will be impacted by this program. We work with Manulife as well as 20+ other insurance providers and set you up with a policy that works for best for your financial needs! Speak to an advisor today!
The information above is a brief representative summary for indicative purposes only. It does not include all terms, conditions, limitations, exclusions, termination and other provisions of the policies described, some of which may be material to the policy selection. Please refer to the actual policy documents for complete details. In case of any discrepancy, the language in the actual policy documents will prevail. A.M. Best financial strength ratings displayed above are not a warranty of a company's financial strength and ability to meet its obligations to policyholders.

Need help?
Call us at 1-888-601-9980 or book time with our licensed experts.
SCHEDULE A CALL