Manulife Mortgage Protection Insurance Review – Updated 2023
SUMMARY
Manulife Mortgage Protection Plan will assist in covering the mortgage in the event of your death or disability. Coverage options include $1 million (or the balance of the mortgage, whatever is lesser) and up to $10,000 per person for 24 months of disability insurance coverage. This plan offers less flexibility and options compared to a standard term life insurance policy, at a higher cost
Buying a home is a significant milestone in one's life. While navigating the process of setting up your mortgage, you are often offered mortgage insurance by your lender. Manulife Mortgage Protection is one such policy.
Is it worthwhile to purchase this type of coverage? Let's find out!
This Manulife Mortgage Protection Plan Insurance review includes our ratings as well as details about their terms and coverage.
Head here for more details about mortgage insurance and mortgage protection.

Product
Mortgage Protection
Not Recommended For Canadian Life Insurance Buyers
Manulife Mortgage Protection Plan insurance rating and review
PolicyAdvisor strongly recommends choosing individual term life insurance instead of a lender provided mortgage protection policy. This advice remains the same whether the policy be from Manulife or any other source. With term life insurance, the amount would be paid out to the beneficiary(ies) you choose, (in most cases, your loved ones). This ensures you have adequate coverage in place to cover not just your mortgage, but also any other liabilities and also provide security to your family in case of your unexpected death.
Term life insurance is generally significantly less expensive in the long term. You can ladder your insurance policy so that the coverage decreases as you pay off your mortgage and other debt obligations. As your coverage decreases, so do your premiums.
Another important factor is flexibility – term life insurance has options for riders and benefits to customize your policy and extend coverage to your spouse and children. And, the coverage remains in place even if you switch mortgage lenders.
Lastly, If you prefer the Manulife brand, Manulife offers term life coverage up to $20 million and term up to age 100 through their Family Term policy among many of their other life insurance options.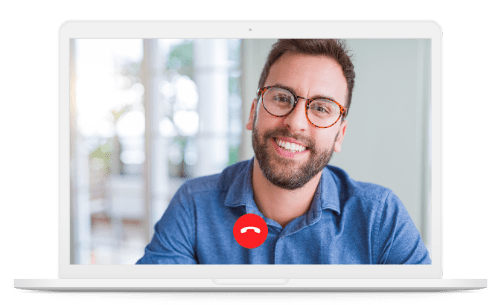 Need insurance answers now?
Call 1-888-601-9980 to speak to our licensed advisors right away, or book some time with them below.
Pros
Backed by the Manulife brand
Cons
Lower coverage limits compared to individually purchased insurance
Limited coverage terms available
Claim paid out to mortgage lender, not to your beneficiaries
Only covers mortgage, cannot provide security to family/loved ones or cover other obligations
Cannot be converted to other forms of insurance
Limited options for riders
Types of mortgage insurance policies Manulife Mortgage Protection Plan offers
Manulife Mortgage Protection Plan is a mortgage insurance policy offered by Manulife. It helps cover mortgage payments in the event of your unexpected death or disability.
It provides two options for mortgage protection: life insurance and disability insurance.
Life Protection
This is the basic feature of this policy. In the unfortunate case of your passing away, Manulife Mortgage Protection Plan will pay off your mortgage balance (up to certain maximums). This comes with a Bridge benefit: When a claim is made, payments are covered during the interim period when the claim is reviewed – like a form of balance protection.
Disability Protection
This is an additional paid feature. When you opt for this protection, Manulife Mortgage Protection Plan will pay your monthly mortgage payment if you are totally disabled for 60 days or more (also subject to maximum limits). If you recover and return to work, one extra payment will be made on your behalf.
Coverage and policy details
Manulife will provide up to $1 million per person of life insurance coverage and up to $10,000 per person for a 24-month period of disability insurance coverage. The actual benefit paid out will be the lower of the maximum benefit amount and the actual debt remaining.
For example, if you opt for Manulife Mortgage Protection Plan life insurance for a coverage amount of $1 million, but the mortgage balance remaining when the claim is made is $100,000, then Manulife Mortgage Protection Plan will pay out the lower of the two: $100,000.
The coverage ends as per the below time limits, based on whichever happens sooner:
When you cross 70 years of age (for life insurance) and 65 years (for disability insurance)
The end of the mortgage amortization period
Product Name
Manulife Mortgage Protection Plan
Features
Life Insurance
Optional Disability Insurance
Max Term
Lower of mortgage amortization period and 70 years of age (for life insurance)/65 years (for disability)
Max Coverage Amount
$1 MM (for Life) / $10,000 for 24 months (for disability insurance)
Benefit Paid To
Lender
Renewability
Not renewable
Conversion
Not convertible
Increase/Decrease In Coverage With Change In Mortgage Amount
May be possible, at insurer's discretion
Additional Riders and Benefits
Waiver of premium due to job loss, Terminal illness benefit
Other Riders
None

More choice. Lower price.
PolicyAdvisor saves you time and money when comparing Canada's top life insurance companies. Check it out!
GET STARTED
Does Manulife Mortgage Protection Plan offer additional riders or benefits?
The total disability protection coverage component of Manulife Mortgage Protection Plan is an optional feature which will raise your monthly premium, if chosen.
Besides this, Manulife offers two other benefits:
Waiver of premium due to job loss: Your premiums will be waived for 3 months if you (involuntarily) lose your job after 6 months from the insurance start date. This benefit can be claimed once per year.
Terminal Illness: If you are diagnosed with a terminal illness 6 months after the insurance start date, mortgage payments will be paid by Manulife (up to the maximum limits mentioned above).
How does Manulife Mortgage Protection Plan compare with term life insurance?
Manulife Mortgage Protection Plan
Term Life Insurance
Benefit Paid to
Lender
Benefit paid to chosen beneficiary
Purchase
Offered upon mortgage approval by the lender
Directly by you
Free Look Period
60 days
30 days
Maximum coverage
Lower of integrated $1 MM (inclusive of all term life and mortgage protection coverage the applicant has) and remaining mortgage amount
Policyholder chooses from provider limits
Coverage Type
Reducing
Level
Renewal and Conversion
N/A
Typically renewable and convertible to permanent protection
Term
Life of mortgage or policyholder turning age 70, whichever is sooner
Chosen by policyholder
Riders
None
Usually comes with a variety of

optional riders
How does Manulife Mortgage Protection Plan compare with disability insurance?
| | Manulife Mortgage Protection Plan | Disability Insurance |
| --- | --- | --- |
| Max Benefit | Lower of $10K per month or monthly amortized debt payment | Max coverage based on income and occupation (up to $25K/month) |
| Waiting period | 60 days | Chosen by applicant (0/30/90/120/180 days) |
| Benefit period | 24 months | Chosen by applicant (2 yrs/5 yrs/to-age-65, etc) |
| Coverage Term | As long as mortgage debt exists or when policyholder turns 65, whichever is sooner | Chosen by applicant |
How do I apply for mortgage protection insurance?
You can schedule a call with our licensed advisors to find the best mortgage life insurance policy for your needs. Click below here to look up quotes or schedule a call with an advisor today.
Need help?
Call us at 1-888-601-9980 or book time with our licensed experts.
SCHEDULE A CALL
The information above is intended for informational purposes only and is based on PolicyAdvisor's own views, which are subject to change without notice. This content is not intended and should not be construed to constitute financial or legal advice. PolicyAdvisor accepts no responsibility for the outcome of people choosing to act on the information contained on this website. PolicyAdvisor makes every effort to include updated, accurate information. The above content may not include all terms, conditions, limitations, exclusions, termination, and other provisions of the policies described, some of which may be material to the policy selection. Please refer to the actual policy documents for complete details. In case of any discrepancy, the language in the actual policy documents will prevail. A.M. Best financial strength ratings displayed above are not a warranty of a company's financial strength and ability to meet its obligations to policyholders. All rights reserved.
If something in this article needs to be corrected, updated, or removed, let us know. Email editorial@policyadvisor.com.