Manulife CoverMe Critical Illness Insurance Review
SUMMARY
Manulife CoverMe critical illness coverage is a direct, online short-term policy backed by the Manulife name. This policy only comes in a 5-year term with coverage capped at $75,000 with no permanent coverage options and increasing premiums on renewal. This is a basic policy only covering 5 conditions with no partial payouts but does not require a medical questionnaire.
Not Recommended For Canadian Life Insurance Buyers
Manulife CoverMe critical illness insurance rating and review
Manulife CoverMe Critical Illness Insurance is an online self-serve critical illness insurance policy offered by Manulife. While it is backed by the Manulife brand name and has an online application process, it lacks the flexibility and customization of many other critical illness products, including those offered by Manulife itself!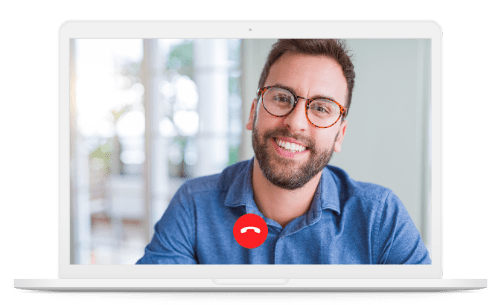 Need insurance answers now?
Call 1-888-601-9980 to speak to our licensed advisors right away, or book some time with them below.
Pros
It is a direct to consumer product which can be purchased online, unlike the majority of Manulife insurance products
It is a no-medical product, so you will not be required to participate in paramedical tests or even fill out a medical questionnaire. You only need to submit a declaration of good health
Backed by the Manulife Brand name
Online account access
Digital e-policy
Cons
Limited coverage: CoverMe CI offers only 5 illness basic coverage. There is no enhanced version which would cover 24+ illnesses, unlike many other critical illness policies.
Low coverage limits: CoverMe's maximum coverage is capped at $75,000. This is extremely low compared to other insurers, with coverage limits of up to $3 million.
Coverage is available for 5-year terms only, with premiums increasing considerably when renewed.
Coverage terminates at age 75. There is no permanent coverage. There is no limited pay option.
CoverMe Critical Illness Insurance is more expensive than alternatives on the market, including Manulife's own term life insurance.
Who is Manulife CoverMe?
Manulife Financial is a leading Canadian-based financial services group, serving customers in 22 different countries. Manulife Financial corporation holds over a trillion dollars in assets and offers a wide array of insurance and other financial products in Canada and the United States (through their John Hancock brand). Besides life insurance plans, Manulife offers travel insurance, health and dental insurance, and more protection plans to individuals and groups across the country.
CoverMe is Manulife's direct-to-consumer, term life insurance purchasing platform. Customers can browse plans across the Life, Travel, and Health categories on CoverMe's website and view term life insurance quotes online. From there, they can also start the online purchase process for their insurance plans.
Types of critical illness insurance policies Manulife CoverMe offers
Manulife itself offers multiple Critical Illness policies.
Within the CoverMe range, Manulife offers CoverMe Critical Illness, which insures you against 5 illnesses: cancer, heart attack, stroke, coronary bypass and aortic surgery.
Apart from this, Manulife offers two other critical illness insurance plans:
Lifecheque: This is an enhanced product which covers 24 critical illnesses. It has other options such as cash advance for certain illnesses, 10/20/Permanent terms, limited pay & life pay and multiple coverage amounts. It also has multiple riders such as Children's Critical Illness Insurance and Waiver of Premium on Disability.
Lifecheque Basic: This is the basic version of Lifecheque, which is similar to CoverMe.
| Product Name | Manulife CoverMe Critical Illness Insurance |
| --- | --- |
| Critical Illness coverage | Basic coverage |
| Available Terms | 5 years |
| Limited Pay option | None |
| Maximum coverage | Up to $75,000 |
| Conditions covered | 5 conditions |
| Loss of Independent Existence coverage | None |
| Partial payout conditions | None |
| Partial payment or early detection payment | None |
| Childhood illnesses coverage | None |
| Survival period | 30 days |
| Return of Premium on death | No |
| Return of Premium on expiry/cancellation | Yes* |
| Second event coverage | No |
| Electronic application | Yes |
| Online account access | Yes |
| Electronic policy delivery | Yes |

Still looking for the best critical illness insurance rates?
PolicyAdvisor saves you time and money when comparing Canada's top life insurance companies. Check it out!
GET STARTED
Coverage and policy details
Manulife CoverMe offers a 5-year renewable term, which will terminate once the insured turns 75. You can choose your benefit amount as follows:
| Age at the time of application | Benefit amount(s) available |
| --- | --- |
| 18-55 | $25,000, $50,000, $75,000 |
| 55-60 | $25,000, $50,000 |
| 60-65 | $25,000 |
Does Manulife CoverMe offer any additional riders or benefits?
You can opt for the Return of Premium on Expiry rider. You will need to opt for this rider when you first apply for the plan. Manulife CoverMe will provide a full return of all premiums paid when you reach the age of 75, provided no claim has been made.
This plan comes with the Manulife Health Service Navigator, which is offered free of charge. This is a resource where you can receive information, medical coordination services, and resources on how to navigate the Canadian healthcare system. It also helps with getting a second opinion for your critical illness. It can be accessed through the Manulife CoverMe website or phone line.
Our Verdict
Manulife CoverMe Critical Illness is a possible choice if you do not want to take a medical test, answer a medical questionnaire, or if you have pre-existing health conditions that would result in your application getting declined otherwise.
Otherwise there are many more customizable and affordable options available for Canadians, even under the Manulife umbrella (such as LifeCheque).
How do I apply for critical illness insurance?
You can schedule a call with our licensed advisors to find the best critical illness insurance product for your needs. Please click here to look up critical illness insurance quotes or speak to an advisor with the link below.
Need help?
Call us at 1-888-601-9980 or book time with our licensed experts.
SCHEDULE A CALL
The information above is intended for informational purposes only and is based on PolicyAdvisor's own views, which are subject to change without notice. This content is not intended and should not be construed to constitute financial or legal advice. PolicyAdvisor accepts no responsibility for the outcome of people choosing to act on the information contained on this website. PolicyAdvisor makes every effort to include updated, accurate information. The above content may not include all terms, conditions, limitations, exclusions, termination, and other provisions of the policies described, some of which may be material to the policy selection. Please refer to the actual policy documents for complete details. In case of any discrepancy, the language in the actual policy documents will prevail. A.M. Best financial strength ratings displayed above are not a warranty of a company's financial strength and ability to meet its obligations to policyholders. All rights reserved.
If something in this article needs to be corrected, updated, or removed, let us know. Email editorial@policyadvisor.com.