Assumption Life Insurance Review
SUMMARY
Assumption Life is the leading provider for non-medical life insurance, offering life insurance coverage up to $499,999 without a medical exam required. Because of the lack of medical exam requirements, their coverage can be more expensive than their competitors, but they have flexible term options (10-35 year terms) and some packages can be bought up to include medical coverage.

Best Term Life for Simplified Issue
Assumption Life Insurance Review
Assumption Mutual Life Insurance Company, also known as Assumption Life, is a leading provider of simplified and flexible term life insurance options.
The Company offers five separate products for customers who are looking for non-medical life insurance policies.
The life insurance policies offered by Assumption Life also offer flexibility to seek coverage for higher amounts after medical and financial underwriting.

Pros
Multiple term coverage options

Simplified, non-medical issue options


Quick, easy electronic process 

Decreasing option available for mortgage coverage

Online access to account

Exchange and conversion options let policyholders convert to longer term or permanent coverage
Cons
Only issues paper policies, no digital option

Breadth of options can be confusing
High policy fees and rider fees on non-medical policies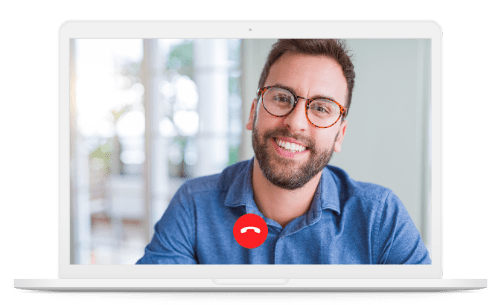 Need insurance answers now?
Call 1-888-601-9980 to speak to our licensed advisors right away, or book some time with them below.
Assumption Term Life Insurance Pricing
Representative values, based on non-smokers in good health. $500,000 coverage, 20-year term.
| Age | Male | Female |
| --- | --- | --- |
| 20 | $35.55 | $24.75 |
| 25 | $35.55 | $25.65 |
| 30 | $36.45 | $27.45 |
| 35 | $41.40 | $32.40 |
| 40 | $54.00 | $43.50 |
| 45 | $82.80 | $66.15 |
| 50 | $141.30 | $106.65 |
| 55 | $258.75 | $171.45 |
| 60 | $469.35 | $314.55 |
| 65 | $787.95 | $529.20 |
Who is Assumption Life?
Formally known as Assumption Mutual Life Insurance Company, most marketing materials refer to the company as simply Assumption Life. They are known for their no-medical term life plans, but offer many insurance products for Canadians looking to protect their finances. They are one of the very few Canadian insurance companies headquartered in Atlantic Canada with their main office located in Moncton, New Brunswick – though they started as a fraternal society in Waltham, Mass. before transforming into a mutual insurance company in the late sixties. 
Assumption Life: Quick Facts
Founded

: 1903

Headquarters

: Moncton, New Brunswick

AM Best Rating

: A–

Better Business Bureau Accreditation and Rating

: A+

Assets:

$1.9 billion

Annual Premiums:

$166 million
What term life insurance plans does Assumption Life insurance offer?

Assumption Life offers many term life insurance options, with a large number of products for those looking to qualify without medical examination.
FlexTerm
Assumption Life's flagship term life insurance product is ideal for those with increasing insurance needs.
Choose between 10, 15, 20, 25, 30, and 35 years of coverage, with guaranteed premiums and affordable prices, and coverage ranging from $50,000 to $4,000,000

Option to include disability insurance, critical illness insurance, and children's life insurance as additional riders

Exchange original term into a longer-term insurance product without going through a new medical. This term exchange option is available up to the 5th anniversary of the term life product

Depending on age and health, coverage up to $999,999 is available without a medical exam


Guaranteed, renewable, and convertible
No Medical Term
A great alternative for those with health conditions preventing them from qualifying for medically underwritten insurance products

Applicants can choose between 10 or 20 years of coverage depending on their insurance needs. If eligible, the coverage starts instantly, upon approval

The eligibility is established by a simple 7-question medical interview


No medical exam or attending physician certificate is required

Coverage ranges from $50,000 to $150,000

There is also a living benefit component – 50% of the insured sum – in case of terminal illness.

The product is also convertible into a whole life policy, without requiring a new medical exam.
No Medical Term Plus
No Medical Term Plus is the best solution for healthy individuals looking for non-medical (no exam) life insurance. 
The eligibility is established by a 16-question medical interview

Choice between 10 or 20-year terms of coverage depending on insurance needs. 

Can convert No Medical Term Plus into a permanent whole life policy without having to re-qualify for insurance. The features are similar to No Medical Term, though premiums are typically lower and the coverage limit increases to $250,000.
Youth Plus
This is specifically meant for children aged between 15 days – 17 years.
Simplified issue, no medical policy. 

Provides coverage up to age 25

Provides children with guaranteed insurability, so they can maintain their coverage even if they develop certain health problems later in life. 

Allows children, once they reach 25, to convert Youth Plus into permanent or term life insurance, regardless of their health, and without proof of insurability. 
FlexOptions
If one has a mortgage or other long-term debts that amortize with time, it makes sense to protect these through life insurance. FlexOptions is a unique life insurance solution specifically designed as insurance protection for:
Applicants with an outstanding mortgage or other amortizing loans

Protects a borrower's family in the event of death or disability of the insured and the accompanying loss of repayment ability. 

Insurance coverage can be flat over the term of the policy or can decrease annually. The decreasing option seeks to mimic the reduction in outstanding loans. However, the decrease in coverage is never more than 50% of the original insurance amount

Offers guaranteed coverage and premiums

Premiums are guaranteed for the entire term of the insurance

Applicants can name their own beneficiary, who can decide on the appropriate use of funds 

No medicals required if the coverage amount is up to $499,999 (depending on age, qualifying questionnaire answers, and MIB information)


Can add coverage for critical illness

Still looking for the best critical illness insurance rates?
PolicyAdvisor saves you time and money when comparing Canada's top life insurance companies. Check it out!
GET STARTED
What term life insurance amounts and coverage does Assumption Life insurance offer?
Available Term Lengths

: 10, 15, 20, 25, 30, or 35 years

Available Term Types:

Level premiums

Maximum Amount of Coverage

: $4,000,000

Renewability

: The policy can renew every 10, 15, 20, 25, 30 or 35 years in accordance with the initial term selected for the policy until the policy or rider anniversary nearest the insured's 85th birthday. No medical exam required up to certain limits. Premiums are guaranteed.

Convertibility: Policies may be converted to a permanent life insurance policy offered by Assumption Life without need for a medical exam.
What other insurance coverage does Assumption Life offer?
In addition to Term Life insurance, Assumption Life also offers:
Is Assumption Life insurance right for you?
Assumption Life offers unique life insurance coverage products that are a great fit for many Canadian consumers that value the convenience offered by non-medical products. As insurance advisors for Assumption Life's insurance products, we can help you decide if their products are the best fit.
As Canada's best online life insurance advisor, we will assist you in comparing and choosing products across all our partner companies. Speak to our licensed advisors and we will be able to assist you in finding you the best coverage for your needs.
Need help?
Call us at 1-888-601-9980 or book time with our licensed experts.
SCHEDULE A CALL
The information above is a brief representative summary for indicative purposes only. It does not include all terms, conditions, limitations, exclusions, termination and other provisions of the policies described, some of which may be material to the policy selection. Please refer to the actual policy documents for complete details. In case of any discrepancy, the language in the actual policy documents will prevail. A.M. Best financial strength ratings displayed above are not a warranty of a company's financial strength and ability to meet its obligations to policyholders.