Assumption Life Critical Illness Insurance Review
SUMMARY
Assumption Life offers short- or long-term critical illness coverage up to $100,000. Assumption Life's critical illness insurance "Critical Protection" covers up to 16 conditions, but does not offer partial payouts or coverage for childhood illnesses.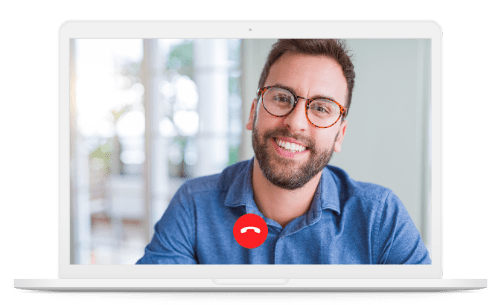 Need insurance answers now?
Call 1-888-601-9980 to speak to our licensed advisors right away, or book some time with them below.
Our Assumption Life critical illness insurance review and rating
Assumption Life is usually known for its vast range of simplified or non-medical life insurance products. When it comes to critical illness insurance, they do not offer a non-medical option. However, a redeeming feature is that they do not automatically require a medical exam for all levels of coverage.
With Assumption Life's CI, the maximum amount of coverage (aka sum insured) offered is lower than its rivals. However, their fully underwritten critical illness product does offer enhanced products, including a Return of Premium Upon Death rider as well as a Flexible Return of Premiums rider.
With 16 illnesses covered, this is a great, simple option for someone looking to cover the basics, with a few optional bells and whistles too.

Best Critical Illness for Simple Coverage
Pros
Quick, easy electronic process
Medical exam not automatically required for all coverage amounts
Online access to account
Digital e-policy
Shorter-term coverage options available
Limited pay and return of premium options available
Cons
Limited number of covered conditions (16 conditions) and coverage amounts (max of $100,000)
No partial payment for non-life threatening illnesses
No children's coverage
No whole life coverage
| Product Name | Critical Protection |
| --- | --- |
| Critical Illness coverage | Enhanced coverage |
| Available Terms | 15 years, 20 years, 25 years, and to age 75 |
| Limited Pay option | Yes. 20-pay option available |
| Maximum coverage | $100,000 |
| Conditions covered | Enhanced – 16 conditions |
| Loss of Independent Existence coverage | No |
| Partial payout conditions | No |
| Partial payment or early detection payment | No |
| Childhood illnesses coverage | No |
| Survival period | 30 days |
| Return of Premium on death | Yes |
| Return of Premium on expiry/cancellation | Yes, from age 65 |
| Second option | No |
| Electronic application | Yes |
| Online account access | Yes |
Who is Assumption Life?
Now headquartered in Moncton, New Brunswick, Assumption Life was originally founded in 1903 by Acadians in Massachusetts as a fraternal society. The company keeps that tradition of social well-being alive as they recently obtained B-Corp certification, which is awarded only to corporations that strive to "improve the economic and social well-being of their communities, and foster the promotion of shared and sustainable prosperity."
They offer various life insurance, living benefit, and investment products to Canadians, as well as residential mortgage lending services.
Read our full Assumption Life Insurance Review. 
Critical illness insurance policies offered by Assumption Life
Assumption Life's critical illness insurance product is named Critical Protection. It offers Enhanced Coverage (covering 16 illnesses) and is only offered as fully underwritten (with medical) coverage.
Coverage and terms
Assumption Life's maximum coverage for critical illness insurance is $100,000.
There is no coverage for loss of independent existence. There are no options for partial payouts for certain illnesses, and no coverage for childhood illnesses.
The survival period (how long you must survive with the illness before you can claim) is 30 days.
Assumption Life offers critical illness insurance for 15-, 20-, and 25-year terms or coverage up to 75 years of age.
There is a limited-pay critical illness product option, which allows you to pay for premiums for 20 years while having your coverage continue up to the age of 75.
Return of premium
Assumption Life offers a return of premiums on death, and a flexible return of premiums on early cancellation or expiry of your policy once you turn 65. Under the flexible return of premiums, a pre-specified percentage of premiums are returned, depending on the age at which the policy is surrendered.
Can you apply for Assumption Life's critical illness insurance online?
Assumption Life lets you apply for critical illness insurance electronically using the best online life insurance broker in Ontario. You can access and administer your policy online once it is approved.
How do I apply for Assumption Life's critical illness insurance?
You can enter your information and look up quotes using the Apply Now button or schedule a call with one of our licensed brokers to apply for critical illness insurance with Assumption Life. The process will be simple, quick, and fully online with PolicyAdvisor's licensed brokers.
Need help?
Call us at 1-888-601-9980 or book time with our licensed experts.
SCHEDULE A CALL