Beneva Critical Illness Insurance Review
SUMMARY
Beneva has two critical illness insurance options: basic (3 conditions) and enhanced (25 conditions). They're competitive in regard to comprehensive coverage, easy-to-understand application processes, and term options (10, 20, or coverage up to 75 or 100). Additional coverage includes children's coverage and partial payment for up to 4 conditions, but no long-term care conversion plans.
Beneva is the life insurance company formed from a merger between SSQ Insurance and La Capitale. It is one of the biggest Canadian life insurance companies, offering a suite of products and competitive rates. In this article, we give our review of Beneva's Critical Illness Insurance product.

Best Critical Illness Insurance For Those Seeking A Mutual
Beneva Critical Illness Insurance rating and review
Beneva Insurance offers critical illness insurance with features that compete well with the best plans in Canada. While their name might seem to be new on the Canadian insurance scene, Beneva has roots in two giants in the industry. This makes it a major player in Canadian insurance. And, a reliable, trusted option for insurance solutions.
If community involvement and corporate responsibility are important to you, Beneva might be your first choice. The company is run as a mutualist democracy, which you enter into once you purchase the policy, and thus have a small say in how they are run.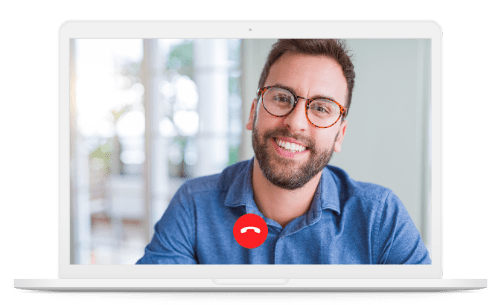 Need insurance answers now?
Call 1-888-601-9980 to speak to our licensed advisors right away, or book some time with them below.
Pros and cons
Pros
Multiple term options available
Large coverage amounts and conditions covered (25 conditions)
Lifetime coverage and limited pay options available
Return of premium options are available
Children's coverage available
Assistance Benefit provides additional services free of charge
E-policy
Cons
Only 4 partial conditions covered, payable once
No long-term care conversion option
Return of premium riders are expensive
Who is Beneva?
Beneva is one of the largest insurance companies in Canada. It was only just announced in 2020, making its name fairly new to the Canadian insurance industry. But it is the product of a merger between two well-established life insurance companies founded in Quebec in the 1940s — SSQ Insurance and La Capitale.
Read more about what happened to SSQ and what happened to La Capitale. 
With the combined financial strength and assets of both groups, Beneva is now the 6th largest life insurance company in Canada and one of the biggest insurance mutuals.
As was the case for SSQ Insurance and La Capitale, Beneva is a mutualist organization. This means all policyholders can become co-owners and actively participate in the business direction of Beneva as it strives to adhere to its values of solidarity, equity, responsibility and equality.
Types of critical illness insurance policies Beneva offers
Beneva does offer critical illness insurance coverage for 3 conditions (basic coverage) and 25 conditions (enhanced coverage). It also offers coverage for dependent children.
Coverage and policy details
Beneva's maximum coverage for critical illness insurance is $2 million.
They offer coverage for loss of independent existence as part of their enhanced coverage. They offer partial payouts, but for only 4 different conditions. The payout is typically 10% of the policy, up to $50,000.
Beneva also offers coverage for 3 additional childhood illnesses.
The survival period (how long you must survive with the illness before you can collect your benefit) is 30 days.
Beneva offers critical illness insurance for 10-year and 20-year term insurance or coverage, up to 75 or 100 years of age.
Limited-pay options are available; a 20 Pay option is available for permanent policies.
| Product Name | Critical Illness |
| --- | --- |
| Critical Illness coverage | Basic, enhanced, and children's coverage |
| Available Terms | 10, 20 years and to age 75 or 100 |
| Limited Pay option | Yes, 20 Pay option for permanent coverage |
| Maximum coverage | Up to $2 million |
| Conditions covered | Enhanced – 25 conditions, basic – 3 conditions |
| Loss of Independent Existence coverage | Yes, but only under enhanced coverage policy |
| Partial payout conditions | 4 eligible conditions |
| Partial payment or early detection payment | Yes, 10% up to $50,000 |
| Childhood illnesses coverage | 3 additional childhood illnesses covered |
| Survival period | 30 days |
| Return of Premium on death | Yes |
| Return of Premium on expiry/cancellation | Yes, after 20 years or at age 55 |
| Second option | No |
| Electronic application | Yes |
| Online account access | No |

Still looking for the best critical illness insurance rates?
PolicyAdvisor saves you time and money when comparing Canada's top life insurance companies. Check it out!
GET STARTED
Does Beneva's critical illness insurance offer return of premiums?
Yes, Beneva offers return of premiums on death, and a few different options for return of premium on expiry or cancellation after 20 years or when the policyholder turns 55.
Beneva's return of premium on expiry is available with Term-10, Term-20, and Term to 75 policies.
Its return of premium on cancellation is available with Term to 75 and Term to 100 policies, and also Term to 100 policies with paid-up 20-year plans.
How do I apply for Beneva's critical illness insurance?
You can apply for Beneva's critical illness insurance using the best online life insurance broker in Canada. You can enter your information and look up quotes using the button below or schedule a call with one of our licensed advisors to apply for Beneva's critical illness insurance, or to find out which critical illness insurance options would be best for you. 
Need help?
Call us at 1-888-601-9980 or book time with our licensed experts.
SCHEDULE A CALL
The information above is intended for informational purposes only and is based on PolicyAdvisor's own views, which are subject to change without notice. This content is not intended and should not be construed to constitute financial or legal advice. PolicyAdvisor accepts no responsibility for the outcome of people choosing to act on the information contained on this website. PolicyAdvisor makes every effort to include updated, accurate information. The above content may not include all terms, conditions, limitations, exclusions, termination, and other provisions of the policies described, some of which may be material to the policy selection. Please refer to the actual policy documents for complete details. In case of any discrepancy, the language in the actual policy documents will prevail. A.M. Best financial strength ratings displayed above are not a warranty of a company's financial strength and ability to meet its obligations to policyholders. All rights reserved.
If something in this article needs to be corrected, updated, or removed, let us know. Email editorial@policyadvisor.com.