What is return of premium?
SUMMARY
Return of premium is an optional rider that can be added to critical illness and disability insurance policies. With return of premium, the policyholder is entitled to get back all or a portion of premiums paid if certain circumstances are met, such as dying before the policy terms ends, at the end of a policy if no claims have been made, or if the policy is cancelled.
Wouldn't it be nice to pay nothing for your insurance coverage if you don't end up using it? While some types of insurance – like car insurance – can decrease in cost as you prove you have little need for it, most forms of your personal insurance protection cost more as you age.
However, in Canada, some forms of living benefit insurance, such as critical illness insurance and disability insurance, allow you a partial or full refund on your premiums paid. This is offered through a life insurance rider called return of premium (ROP).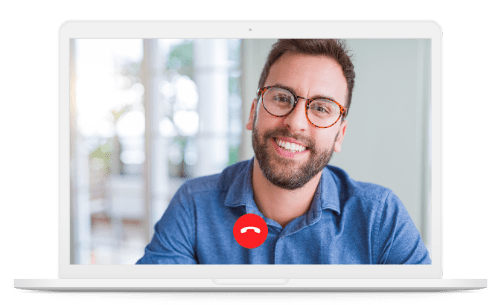 Need insurance answers now?
Call 1-888-601-9980 to speak to our licensed advisors right away, or book some time with them below.
How does a return of premium work?
As mentioned, return of premium is available only on critical illness insurance and disability insurance policies. It is usually available as an add-on rider. A policy with a return of premium rider works just like a regular policy: you pay the monthly premiums and the policy coverage continues. If there is a critical illness or disability claim, the policy pays out.
When return of premium rider is added, an insurance provider pays back a portion or all of the premiums paid by the policyholder under certain circumstances.
There are generally three ROP variants:
Upon death or Return of Premium on Death (ROPD)
ROPD refunds all returnable premiums paid if the policyholder passes away while the policy is in force. The premiums returned are paid to the beneficiary appointed by the insured, upon the passing away of the insured individual.
Different providers have their own individual definitions of what constitutes a returnable premium but generally will remove any advanced payments made for long-term care or child policies if they were part of the original coverage.
At the end of the contract or Return of Premium on Expiry
In this case, the insurance provider refunds premiums paid if the policy term expires without any claim being made.
When the contract is cancelled or Return of Premium on Cancellation/Surrender
In the case of Return of Premium on Cancellation or Surrender, most insurance companies will allow a partial or full return of premiums at predefined ages or depending on how long the policy has been in force.
For instance, a policyholder may have 50% of the premiums returned back to them 20 years after your coverage has begun. That percentage will increase with the insured's age, with full return of premiums at the age of 65 or 75.
Providers have different rules and guidelines on how returnable premiums are defined, including when you can claim them. Schedule a call with our experienced life insurance advisors so we can help you select the return of premium option that works best for your needs.
Can I get return of premium on term life insurance?
Unlike in other jurisdictions like the United States, Canadian insurance companies do not offer return of premium for term life insurance policies.
For those Canadian life insurance seekers also looking to get back some or all of the premiums they pay for their coverage, there are permanent insurance options available with accessible cash value to explore.
What are the benefits of return of premium riders?
The number one benefit of a return of premium rider is the refund of the premium that you or your beneficiary could receive. While insurance is something you buy and hope you never need, such a feature can be a helpful push for those on the fence about getting more specialized coverages like critical illness and disability.
For the risk-averse, ROP can also act as a guaranteed savings account that simultaneously provides you with income protection. Should you decide you don't need or cannot afford the policy, you can cancel or surrender your policy and access those funds.
What are the drawbacks of return of premium (ROP) riders?
Cost: Nothing in life is free, adding a ROP rider to your policy can increase your monthly premium. You could decide that cash is better used elsewhere, like adding more coverage to your policy or taking out another kind of coverage that you may also require.
Opportunity cost of capital: As mentioned above, some ROP riders can only be exercised at certain ages.
And, while you do have the guarantee that you or your beneficiaries will get your premiums back, there are alternatives for saving and investing your money that would offer a better return than parking your money in a ROP rider.
Availability of providers: Lastly, insisting on ROP at expiry or cancellation option may limit who you can choose as an insurance provider, as not all companies offer the full suite of ROP variations. ROP options may also vary based on your chosen term; for instance, Return of Premium on Surrender options are typically only available on longer-term policies. The provider that offers ROP on expiry, cancellation, or surrender may not have other insurance features you seek or charge a higher premium than another provider.

More choice. Lower price.
PolicyAdvisor saves you time and money when comparing Canada's top life insurance companies. Check it out!
GET STARTED
Which critical illness insurance providers offer return of premium riders?
Many Canadian insurance providers offer riders for return of premium. Below is a list of some of the companies offering Return of Premium on Death (ROPD), Return of Premium on Expiry (ROPX), Return of Premium on Cancellation (ROPC), and Return of Premium on Surrender (ROPS).
| | |
| --- | --- |
| Company | ROP Offerings |
| Beneva Insurance | ROPD, ROPX, ROPC |
| Sun Life Insurance | ROPD, ROPX, ROPC |
| RBC Insurance | ROPD |
| Industrial Alliance | ROPD, Flexible ROP (different rules for different terms) |
| Desjardins Insurance | ROPD, ROPX, ROPC |
| Manulife Insurance | ROPD, ROPX, ROPS |
How do I get return of premium coverage?
PolicyAdvisor's team of licensed brokers have decades of experience helping Canadians navigate living-benefit insurance and ROP riders. Reach out today to speak to an advisor, get instant quotes, and find the right coverage for your budget and needs.
Need help?
Call us at 1-888-601-9980 or book time with our licensed experts.
SCHEDULE A CALL
The information above is intended for informational purposes only and is based on PolicyAdvisor's own views, which are subject to change without notice. This content is not intended and should not be construed to constitute financial or legal advice. PolicyAdvisor accepts no responsibility for the outcome of people choosing to act on the information contained on this website. PolicyAdvisor makes every effort to include updated, accurate information. The above content may not include all terms, conditions, limitations, exclusions, termination, and other provisions of the policies described, some of which may be material to the policy selection. Please refer to the actual policy documents for complete details. In case of any discrepancy, the language in the actual policy documents will prevail.  All rights reserved.
If something in this article needs to be corrected, updated, or removed, let us know. Email editorial@policyadvisor.com.
KEY TAKEAWAYS
Return of premium insurance riders grant a refund of the premiums you paid if you die before that term runs out, at the expiry of the policy term or coverage period, or if you voluntarily end your coverage
Return of premium is available for critical illness insurance and disability insurance in Canada
These riders can make your monthly premiums more expensive; you may be able to use this cash for more effective investments or alternative coverage