What happened to La Capitale? (2023)
SUMMARY
Quebec-based insurance provider La Capitale announced a merger with fellow insurance company SSQ Insurance in 2020. As of January 2023, both companies have merged to become Beneva. This article provides a recap of what happened, and goes over what you need to know about the merger.
La Capitale was a major insurance company in Canada, with its head office in Quebec. In 2020, it announced a regrouping or merger with SSQ Insurance, another Canadian insurer. The two operated as separate entities for a while, but as of January 2023, they have officially become joint under the Beneva brand.
The merger raises some questions for existing policyholders and those who were considering La Capitale or SSQ for their insurance needs. This article explains the reason for the merger and how it will affect La Capitale life insurance policyholders. And, it gives some background on how La Capitale was formed.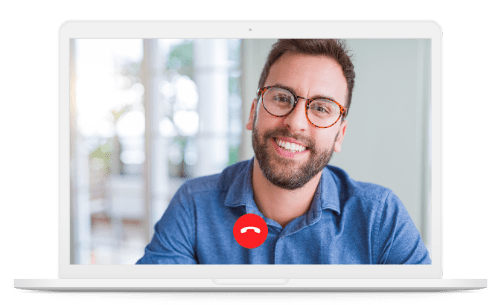 Need insurance answers now?
Call 1-888-601-9980 to speak to our licensed advisors right away, or book some time with them below.
History and ownership: La Capitale
La Capitale was founded in 1940 in Quebec City, Canada, by government workers looking for a better way to pay for funeral expenses. It was originally called La Mutuelle Des Employés Civils as it began as a mutual fund before it eventually became an insurance mutual.
But the now well-known La Capitale name didn't emerge until 1976, when the group became La Capitale General Insurance. As the company expanded outside of Quebec and began offering its insurance products to more than just government employees, it eventually settled under the name La Capitale.
Up until the time of its merger, La Capitale was known for its wide range of insurance product offerings, including term and permanent life insurance, critical illness insurance, disability insurance, and other financial and professional services.
Merger and consolidation as Beneva
In 2020, La Capitale announced that it would be merging with SSQ Insurance to form a new group called Beneva. This major change took effect at the start of 2023. Both La Capitale and SSQ — two separate Canadian life insurance companies — shed their names for this merger. They are now consolidated as a single company operating under the Beneva name, but with a combined expertise in insurance.
The point of merging was to create a larger and more diversified company, with better products and services to offer customers. And the merger has achieved just that. Beneva has more than 3.5 million customers across Canada and $25 billion assets under management. It has also kept the mutualist values of the companies that formed its roots, so policyholders have a small say in how the organization is run.
Read our full Beneva Life Insurance Review and Beneva Critical Illness Insurance Review.

About SSQ Insurance
 SSQ Insurance was a well-known mutual insurance company. It was also founded in Quebec but in 1944 — just a few years behind when La Capitale was founded. Like La Capitale, SSQ grew significantly over the years and expanded outside of Quebec. It was one of the biggest life insurance companies in Canada up until its merger with La Capitale. SSQ was also one of the few Canadian insurance companies offering an Extreme Disability Benefit, which was built into its life insurance policies.
Read more about what happened to SSQ Insurance.
What is La Capitale called now?
The companies and subsidiaries that were merged to create what is now known as Beneva Insurance Company include:
La Capitale Insurance
La Capitale Financial Security / La Capitale Financial Group
La Capitale Financial Services
SSQ Insurance / SSQ Assurance
SSQ, Life Insurance Company Inc.
SSQ Financial Security / SSQ Financial Services
SSQ Financial Group
Although the Beneva insurance name might be new, the company will likely soon become well-known as one of the largest insurance companies in Canada. Because it's formed from the union of two major insurers, its assets and AM Best financial strength rating already rank very high.

More choice. Lower price.
PolicyAdvisor saves you time and money when comparing Canada's top life insurance companies. Check it out!
GET STARTED
What products does Beneva offer?
Beneva provides a wide range of affordable insurance products, including traditional life insurance and health insurance, as well as financial services. In addition to the products already offered by La Capitale and SSQ Life Insurance, Beneva also plans to offer new products and services to customers, thanks to the increased scale and resources of the merged company.
Beneva Insurance offers clients insurance solutions that can be tailored to fit different needs, as well as additional professional services through Beneva Investment Services Inc. These enhanced service offerings include:
What will happen to my La Capitale life insurance policy?
There will not be any changes to existing La Capitale life insurance policies. The policy will now fall under Beneva's purview but you'll keep all of the same conditions agreed upon in your original insurance contract. If you need to make changes to your existing policy, you can still use La Capitale forms to do so.
Likewise for life insurance claims, there will not be any change to how they are processed. If you already have a claim underway, it will still be processed as normal. You can also still use the La Capitale claim form to submit your claim.
However, if you had home, car, or recreational vehicle insurance with La Capitale, your policy number will change when you renew it with Beneva.
If you have any concerns about your policy, you can always contact Beneva directly or speak with your insurance advisor to clarify. Or, you can speak with PolicyAdvisor's own experts in insurance who will gladly help you out!
Will my everyday experience be impacted?
No, La Capitale's merger into Beneva should not have a significant impact on your everyday experience. You will continue to be able to access your policy information as before. And Beneva has committed to providing the same level of customer service to clients as it has under La Capitale and SSQ.
But the way you pay your monthly or annual premium payments may be slightly different because of the new name. If you are paying through your bank or financial institution, you need to update the service provider listed as a payee to Beneva instead of La Capitale.
Another change is that Beneva's website looks different than La Capitale's did.
Aside from these two aspects, though, you shouldn't see much more of a difference. And newcomers to La Capitale or SSQ will purchase insurance directly from Beneva.
Will I have to drop certain La Capitale products?
No, you will not have to drop any La Capitale products you may have had prior to the merger. As we mentioned above, there will not be any change to any existing insurance policies or current contracts you have with La Capitale.
How do I submit a claim to La Capitale?
You can submit insurance claims easily online through the Beneva website, or by contacting the company or your insurance advisor directly. You will have to use the same La Capitale insurance claim forms from before, so there's no major difference in how claims are handled under Beneva.
How do I contact La Capitale?
You will have to contact Beneva, either through their website, via email, or by calling them at 1-855-747-7712. You can also head into one of their offices near you, if you'd prefer something in-person. Details of their office locations are available on their website.
Need help?
Call us at 1-888-601-9980 or book time with our licensed experts.
SCHEDULE A CALL
The information above is intended for informational purposes only and is based on PolicyAdvisor's own views, which are subject to change without notice. This content is not intended and should not be construed to constitute financial or legal advice. PolicyAdvisor accepts no responsibility for the outcome of people choosing to act on the information contained on this website. PolicyAdvisor makes every effort to include updated, accurate information. The above content may not include all terms, conditions, limitations, exclusions, termination, and other provisions of the policies described, some of which may be material to the policy selection. Please refer to the actual policy documents for complete details. In case of any discrepancy, the language in the actual policy documents will prevail. All rights reserved.
If something in this article needs to be corrected, updated, or removed, let us know. Email content@policyadvisor.com.
KEY TAKEAWAYS
La Capitale was founded in Quebec in 1940
It merged with SSQ Insurance to become Beneva - effective Jan. 2023
Existing La Capitale life insurance policies will remain the same but payment details must be updated