What is the Extreme Disability Benefit Rider?
SUMMARY
The extreme disability benefit rider allows you to access your life insurance death benefit early if you cannot live independently due to a disability. In order to qualify, you would need assistance to complete four of the six daily living activities (bathing, feeding, dressing yourself, and so on). Some insurance providers offer this rider as a free add-on to term life insurance policies.
You likely already know the importance of life insurance: it is extremely beneficial for your family when you pass away. But what about those tough financial times that can arise when you are still alive? If you were unable to work due to severe disability, would your family still survive financially despite your loss of income? 
An Extreme Disability Benefit rider is an additional benefit that you can add to your life insurance policy. It provides a financial payment if you're in a state of "extreme" physical disability. Insurers might define "extreme disability" differently, but it commonly includes the inability to bathe, eat, or dress on your own — among other challenges.
At PolicyAdvisor, we have significant experience helping Canadians understand whether they need an extreme disability benefit rider as part of their life insurance coverage. We can also find alternatives that could better fill the gaps in one's needs.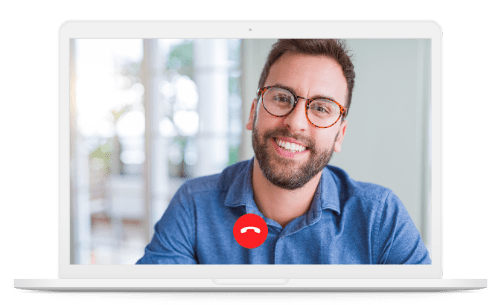 Need insurance answers now?
Call 1-888-601-9980 to speak to our licensed advisors right away, or book some time with them below.
What is a life insurance rider? 
A life insurance rider is an optional feature added to your policy to better address your unique insurance needs. Insurance riders typically require an additional premium payment, which is added to your monthly premium. Some riders may also be included at no extra cost.
 Learn more about life insurance riders.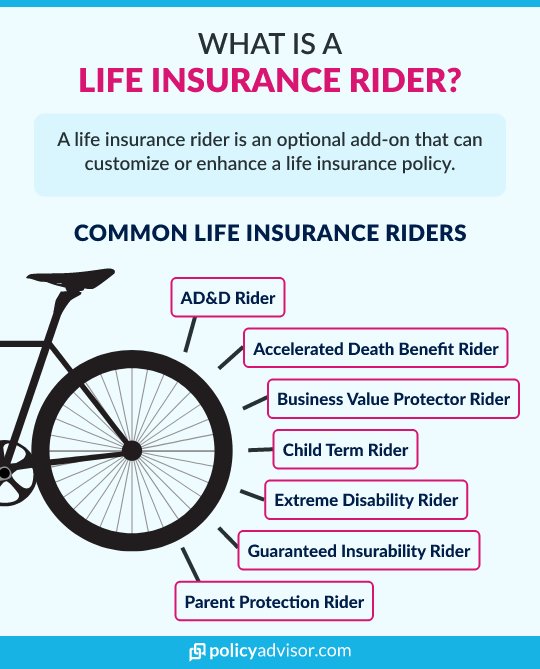 How does the extreme disability benefit rider work? 
The extreme disability benefit rider is a form of accidental death benefit. It provides an advance payment of your life insurance payout in the event of an extreme physical disability. For instance, it could be either 50% or 25% of your death benefit, up to a maximum of $250,000. The payment is made after a pre-determined waiting period that varies by insurance provider.
The extreme disability benefit rider provides you with extra funds in your time of need. Your ailment might mean you can no longer earn income to support your family. Additionally, your household might need to enlist Disability Support Services or hire extra help, depending on the nature of disability. They may even need to adjust your living environment, such as by purchasing accessible vehicles or installing stairlifts due to your health status. 
This rider isn't to be confused with disability insurance or critical illness insurance, although all of these typesof coverage can help in the event of loss of income due to illness or injury. The extreme disability benefit rider provides partial benefits in the form of a lump-sum advance on your life insurance payout.

Still looking for disability insurance rates?
PolicyAdvisor saves you time and money when comparing Canada's top insurance companies. Check it out!
GET STARTED
How extreme disability is defined
Statistics Canada has estimated that around 22% of the population has some form of partial or permanent disability. But the definition of extreme disability varies among service providers. Some use "Severe Loss of Independent Existence" to measure extreme disability. Severe loss of independent existence occurs when you're diagnosed with a total inability to perform four out of six daily living activities without assistance. 
These daily activities include:
Bathing:

Washing yourself 

Dressing:

Putting on or removing clothing, braces, artificial limbs, and other surgical appliances 

Toileting:

Getting on and off the toilet and performing personal hygiene tasks

Bladder and Bowel Continence:

Managing bladder and bowel function with or without a protective undergarment or other appliance to maintain hygiene

Transferring:

Moving to and from a bed, chair, or wheelchair

Feeding:

Eating or drinking 
After you receive a diagnosis of extreme disability from a specialist, your insurance company may have a waiting period of 90 to 180 days before providing the advanced payout.
Who offers an extreme disability benefit rider? 
Beneva (formerly SSQ Insurance) and UV Insurance provide two of the most popular extreme disability benefit riders with their life insurance policies. 
Beneva Insurance
Beneva offers flexible life insurance coverage that reaches a maximum benefit of $10,000,000. They provide terms of 10, 15, 20, 25, 30, 35, and 40 years. Their life insurance policies generally include the extreme disability benefit for free. 
Beneva's extreme disability benefit provides the perks mentioned earlier in this article. Before the age of 60, 50% or 25% of the initial insurance amount may be payable in advance, up to $250,000, if you face a state of extreme disability for at least six months. 
Read our full review of Beneva Insurance's term life insurance. 
UV Insurance
UV Insurance provides a form of the extreme disability benefit rider as an integral part of their T-20 Superior+ policy and other products. This rider provides 50% of the insurable amount, up to $100,000, if you face a severe loss of independent existence before your 60th birthday. The benefit is paid after 90 consecutive days of severe loss of independent existence.
Extreme disability rider vs catastrophic disability rider 
A catastrophic disability rider usually comes as part of or as an optional add-on to disability insurance policies. Catastrophic benefits give extra coverage in addition to your disability policy's monthly benefits payout. This rider is primarily an income replacement option. It allows your disability insurance benefit to replace 100% of your prior income instead of only partial benefits.
Is it possible to add a rider to an existing life insurance policy?
There's no straightforward answer here. Whether you can add a rider to an existing life insurance or disability policy depends on your insurer and your policy's terms and conditions. It could further vary between riders. 
Adding a rider to an existing application often requires submitting a new application. You may have to take a medical exam or submit an Attending Physician's Statement (APS) to qualify. 
Dropping a rider from your policy is much easier than adding one. Your insurer generally won't need additional information, so it's commonly a matter of filling out an application or informing your insurer of your wishes. After you drop the rider, your insurer adjusts your premiums accordingly. 
If you're interested in a life insurance policy with an extreme disability benefit or another rider, our expert advisors can help. We can assess what life or disability insurance policies are right for you. Schedule a call with one of PolicyAdvisor's insurance experts today and learn more about our competitive rates and coverage options.
Need help?
Call us at 1-888-601-9980 or book time with our licensed experts.
SCHEDULE A CALL
The information above is intended for informational purposes only and is based on PolicyAdvisor's own views, which are subject to change without notice. This content is not intended and should not be construed to constitute financial or legal advice. PolicyAdvisor accepts no responsibility for the outcome of people choosing to act on the information contained on this website. PolicyAdvisor makes every effort to include updated, accurate information. The above content may not include all terms, conditions, limitations, exclusions, termination, and other provisions of the policies described, some of which may be material to the policy selection. Please refer to the actual policy documents for complete details. In case of any discrepancy, the language in the actual policy documents will prevail.  All rights reserved.
If something in this article needs to be corrected, updated, or removed, let us know. Email editorial@policyadvisor.com.
KEY TAKEAWAYS
Life insurance riders customize and add coverage to the base policy
The extreme disability benefit allows you to access your death benefit early if you are diagnosed with a permanent disability
You must not need assistance performing at least four of the six daily living activities in order to qualify
Beneva and UV Insurance provide this rider with their term life insurance policies