SSQ Life Insurance Review – Updated 2023
SUMMARY
SSQ Insurance (now Beneva) pitches unique life insurance coverage opportunities, most notably with a built-in Extreme Disability Benefit. Flexible term packages include coverage up to $10,000,000 on 10, 15, 20, 25, 30, 35 or 40 year terms. In addition to many optional riders, SSQ offers level or decreasing coverage with decreasing premiums as you pay off your debts and require less coverage.
As of January 2023, SSQ Insurance has merged with La Capitale to form Beneva Insurance Company. This merger makes it one of the largest life insurance companies in Canada.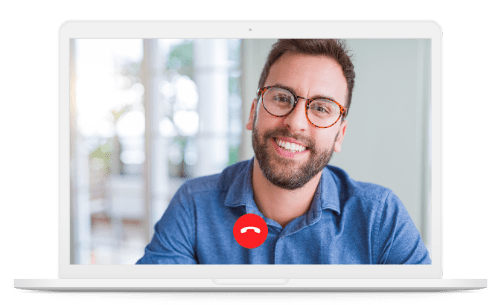 Need insurance answers now?
Call 1-888-601-9980 to speak to our licensed advisors right away, or book some time with them below.

Best Life Insurance for Combo Coverage
SSQ life insurance rating and review
SSQ Life Insurance's flagship Term Plus product is a multi-purpose product that offers life coverage in addition to unique built-in features and customizable options that can comprehensively protect you against life's biggest risks.  The Term Plus product can be combined with an optional disability and critical illness coverage, allowing for a robust combo product solution from SSQ Life Insurance Company Inc. (now operating as Beneva).
On a stand-alone basis, SSQ Life Insurance Term Plus offers a number of terms (including a 40-year term, advantageous for business owners). SSQ Life Insurance also offers an excellent exchange program; you are able to exchange your original term life policies for a higher term without evidence of insurability.
However, such an exchange must be done between the first and fifth anniversaries of the policy. The built-in guaranteed insurability benefit allows you to increase coverage by up to 25% (or $100,000) to meet any increasing needs for protection in the future.
The SSQ Life Insurance underwriting process is quick and easy with simplified life insurance options. There is no medical exam for coverage of less than $500,000 if you are between ages 18-45.
A SSQ Life Insurance plan also offers a built-in and one of its kind  Extreme Disability Benefit, allowing you to obtain an advance payment of 50% of the life insurance amount, up to $250,000 in the event of extreme disability.
In addition to the traditional level coverage, SSQ Life Insurance also offers a decreasing term insurance product, which is best suited for covering mortgage or loan liabilities.
SSQ Life Insurance also offers an automatic approval of $20,000 in affordable critical illness coverage to those with good health, with no medical exam. It's a great option for those considering a critical illness rider. However, the critical illness cover is limited to 3 diseases, which explains its lower price.
SSQ Life insurance pros and cons
SSQ life insurance pros
A built-in Extreme Disability Benefit is unique in the industry
Options to add critical illness and monthly disability indemnity make for a comprehensive financial protection solution
Several optional riders including accidental death and dismemberment and child rider
Preferred rates available starting at $1,000,000
No medical exam for policies with death benefit below $500,000
Online services and account access
Digital e-policy
SSQ life insurance cons
Longer turnaround times for policy approval
Who is the SSQ Insurance Company?
SSQ Insurance Company Inc was a relatively young financial services institution, having started in 1944 in Quebec. The company was founded on mutualist values; all policyholders were able to become co-owners and actively participate in the business direction of SSQ Life Insurance as it strove to adhere to its values of solidarity, equity, responsibility and equality.
The company's strong financial and capital position was bolstered by the majority ownership vested with Quebec's labor federation, FTQ's solidarity fund. While the company has been a leader in group insurance for several decades, it built its individual life insurance business after acquiring AXA's individual life insurance business Canada in 1992.
In 2020, SSQ Life Insurance Company Inc and Québec-based insurance provider La Capitale announced a merger of their businesses. As of January 2023, they are operating under Beneva Insurance, still with the mutualist values of the two companies that formed its roots. The merger creates the largest mutual insurance company in Canada with significant scale and market access. (Read more about what happened to SSQ Insurance.)
Key facts about SSQ Life Insurance
Founded: 1944
Headquarters: Québec City, Québec
AM Best Rating: A-
Better Business Bureau Accreditation and Rating: No / —
Assets: $12.4-billion
Annual Premiums: $2.5-billion
How much does life insurance from SSQ Insurance cost?
Representative values. Insurance premium based on non-smokers in good health. $500,000 life insurance benefit coverage, 20-year term.
| Age | Male | Female |
| --- | --- | --- |
| 20 | $31.05 | $22.05 |
| 25 | $31.50 | $22.05 |
| 30 | $31.95 | $22.95 |
| 35 | $33.30 | $25.20 |
| 40 | $48.60 | $35.55 |
| 45 | $77.40 | $55.35 |
| 50 | $130.50 | $89.10 |
| 55 | $230.40 | $161.10 |
| 60 | $435.15 | $308.25 |
| 65 | $718.20 | $498.60 |
What types of term life insurance policies does SSQ Insurance offer?
As described above, SSQ Insurance offers term life insurance options to customize coverage.
Term Plus
Designed for income replacement, estate planning, and covering personal and business debts
Large variety of term lengths available
Renewable and convertible
Many in-built enhancements, optional riders, and add-ons available for children's insurance, disability, critical illness, and other coverage
Preferred rates available for healthier applicants
Guaranteed premiums
Coverage and policy details
Available Term Lengths: 10, 15, 20, 25, 30, 35 or 40 years
Available Term Types: Level or decreasing available
Maximum Amount of Coverage: $10,000,000
Renewability: Yes. Renewable every 5 years after the initial term, up to age 85
Convertibility: Yes. Convertible to SSQ permanent life insurance, up to age 70

More choice. Lower price.
PolicyAdvisor saves you time and money when comparing Canada's top life insurance companies. Check it out!
GET STARTED
What other insurance policies does SSQ Insurance offer?
SSQ Insurance offers a wide range of insurance products and other types of life insurance to customers such as:
SSQ permanent life insurance
Permanent life insurance provides you with coverage from the day the policy is settled until the day you die. Premiums are level and guaranteed, and as long as you keep paying the premiums the coverage never expires. SSQ offers two different permanent life insurance policy options: non-participating and universal.
Non-Participating Whole Life Insurance
SSQ offers non-participating whole life insurance with its Whole Life 20, Whole Life 100, and Term 100 policies. All policies give the choice of having a cash surrender value that increases over time and adding other coverages like life insurance for your children or critical illness coverage. Whole Life 20 has a 20-pay option; premiums for Whole Life 100 and Term 100 are paid until the person insured is 100 years old.
Universal Life Insurance
Universal life insurance is like whole life insurance, except there is a self-directed long term investment component: your insurer gives you options for investing the cash value of your policy.
Universal Life Insurance under SSQ is easy to understand. The plan is offering maximum flexibility to the policyholders. You can even add complementary insurance along with the Universal Life Insurance plan. You may also make changes during the policy. The features of the policy are mentioned below.
You receive a 1% guaranteed bonus depending on the accumulated value
The plan is renewable
You don't have to pay surrender charges
The plan offers flexibility for insuring family members at no additional rate
The interest investment options for this plan are 1, 3, 5, and 10 years
SSQ Critical Illness Insurance
Critical illness insurance is a living benefit insurance policy that pays out a tax-free lump sum if you develop a specified illness, health event (like breast cancer, prostate cancer, skin cancer, heart attack, and coronary angioplasty), or undergo treatment while under its coverage, after a minimum of 30 days from when you are first diagnosed (90 days for cancer). This coverage is available for a period of time also known as term length; and you determine it when purchasing the policy.
SSQ offers critical illness insurance for adults and children through several policy options:
Basic (3 conditions), enhanced (25 conditions) and child (28 conditions) plans offered
Coverage available for dependant children
Partial payouts available.
Maximum coverage is $2 million.
This plan's range is 10 years, 20 years, and up to 75 or 100 years of age.
The plan also includes psychological assistance and a second medical opinion.
Return of premium on death, expiry, and cancellation available.
Survival period is 30 days.
For more information and an in-depth look at their critical illness coverage, read our SSQ Critical Illness Insurance Review.
SSQ Travel Insurance
SSQ is offering insurance for extended and short stays. Their insurance coverage is all-inclusive: from baggage to cancellation and everything in between is covered. If you travel multiple times throughout the year, you can even consider opting for their annual multi-trip insurance.
SSQ Home Insurance
SSQ also provides home insurance for Canadians. You can save up to 20% on your premiums by combining home and auto insurance. Discounts are also offered for Canadian homeowners who install security systems.
Whether from theft or accidents and disasters, SSQ will cover your home. SSQ offers home insurance coverage for apartments, condo units, and freestanding residential property.
SSQ Auto Insurance
SSQ also offers insurance for your wheels. SSQ also allows for flexible and easy cancellations online. The premiums depend upon the kilometres you drive. Also, many of their plans include 24-hour roadside assistance.
SSQ Loan Insurance
SSQ offers comprehensive loan insurance. Policyholders can get a monthly amount to assist in paying the loan premiums should something affect their ability to earn and pay bills. SSQ loan insurance is renewable and convertible and you can combine it with more of SSQ's insurance products.
SSQ Group Insurance
SSQ Insurance also offers group insurance services for businesses and companies and their individual employees. Through SSQ Group Insurance, members can get coverage for Health Insurance, Prescription Drug Insurance, Disability Insurance, Life Insurance, Dental Care Insurance, Health Spending Accounts, Travel Insurance, and more. SSQ's group insurance portal makes filing claims online easy, and claims are usually settled within 48 hours.
SSQ also offers specialized and custom group insurance plans that can cover Accidental Death and Dismemberment, Critical Illness, Insurance for Expatriates, Retirement or End of Employment coverage, Employee Assistance Programs (EAP), and general health and wellness programs for members.
Besides insurance, SSQ offers many personal finance and investment products.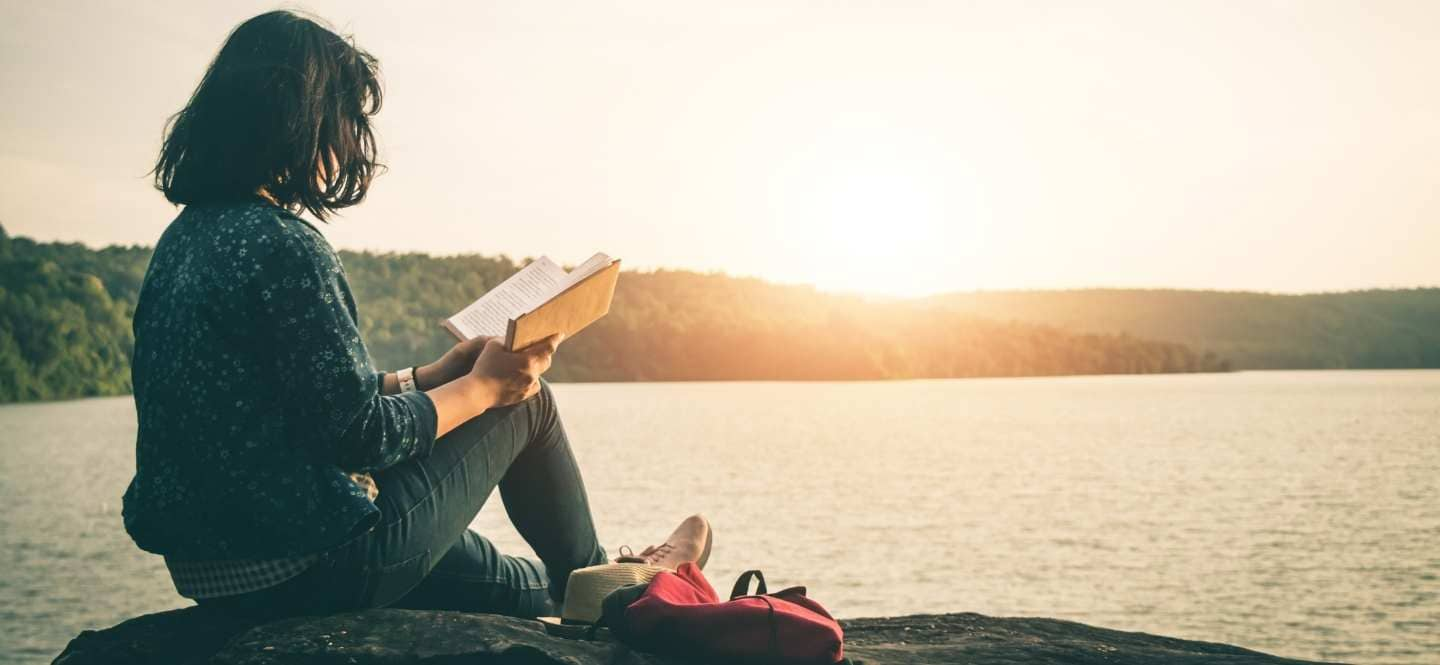 Is SSQ life insurance right for me?
SSQ Insurance offers unique term life insurance coverage products that are a great fit for many Canadian consumers. As insurance advisors for SSQ Insurance products, we can help you decide if they are the best fit for you and find you SSQ Insurance quotes.
As Canada's best online life insurance brokerage, we will assist you in comparing and choosing a life insurance policy across all our partner companies and help you make an informed decision. Speak to our licensed advisors to complete your financial security plan. We can assist you in finding you the best, most affordable coverage for the insurance amounts you need. You can do this all from the comfort of your own home (no processing of mail or postal services necessary) and cut down on face-to-face interactions in this unprecedented time.
How do I apply for a term life policy with SSQ Insurance?
You can apply for SSQ Life Insurance's plans by using the best online insurance broker in Canada. You can enter your information and look up quotes using the button below or schedule a call with one of our licensed brokers to apply for SSQ Life Insurance or get an instant quote.
Need help?
Call us at 1-888-601-9980 or book time with our licensed experts.
SCHEDULE A CALL