Desjardins Life Insurance Review – Updated 2023
SUMMARY
Desjardins offers 6 term life insurance products, with various options to buy add-ons or convert to permanent life insurance. You can get coverage up to $20,000,000 with terms of 10 to 30 years, or Term-to-age-65. While individual term policies are pricey compared to competition providers, there are options for multi-policy discounts to offset the cost.

Best Life Insurance For Stability
Our
Desjardins life insurance

rating and review

Desjardins is one of Canada's largest financial institutions and is frequently ranked among the world's 50 safest banks and financiers.

Desjardins offers a few term life insurance options to cover fixed-term needs such as lifestyle protection, mortgage coverage, or providing for your children's education. The product offers a number of benefits and features that are expected based on industry standards. For pure term life insurance, the company offers six options – 10-year, 15-year, 20-year, 25-year, 30-year, and to-age-65 coverage.

The 10-year through 30-year term products offer automatic renewability up to age 85, and they can be converted to permanent protection to cover long-term needs. The longer-term age 65 product is convertible to Desjardins' suite of permanent life products but does not offer renewability.
Desjardins life insurance

pros and cons
Desjardins life insurance

pros
Offers multiple add-on riders and benefits, giving flexibility to augment basic life coverage
Robust suite of critical illness,

disability insurance

, and whole life products; you can obtain comprehensive protection through one provider
Allows multiple applicants on the same policy; 1 policy can cover the

basic life insurance

needs of an entire family
Ability to convert shorter-term products into longer-term products and other

types of insurance

Offers multi-policy discounts; can add up to significant savings during the course of coverage

Online services

and account access
Digital e-policy
Desjardins life insurance

cons
Limited term options; there are only 6 predetermined options to choose from
Cheaper straight term options (a more

affordable premium

) are available from the competition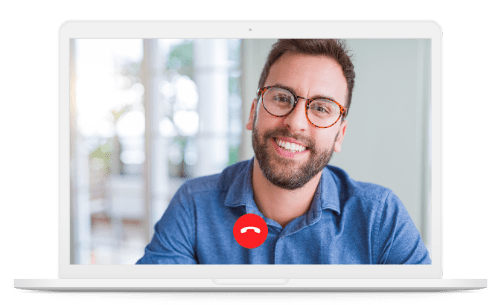 Need insurance answers now?
Call 1-888-601-9980 to speak to our licensed advisors right away, or book some time with them below.
Who is
Desjardins Insurance

?

Desjardins Group is a Canadian cooperative and represents the largest federation of credit unions in Canada and the fifth largest cooperative financial group in the world. Through its cooperatives and subsidiaries, the company is a major player in banking, life and general insurance (through Desjardins Insurance), securities brokerage, venture capital, and asset management.

The Desjardins Life Insurance Company's products are sold through Desjardins Financial Security. The financial institution also offers business services including point-of-sale payments and cash management. In 2015, Desjardins Insurance acquired the Canadian business of insurance company State Farm. Desjardins Insurance operates through a network of more than 6,000 financial advisors concentrated in Quebec and Ontario, but with a presence across Canada.
Key facts about Desjardins Insurance
When was Desjardins founded?

1900 

Where is Dejardins Insurance headquarters?

Levis, Quebec

AM Best Rating

: Not rated

Better Business Bureau Accreditation and Rating

: Not rated

Assets:

$39.8 billion

Annual Premiums: $9.2 billion
Website: desjardinslifeinsurance.com
How much does life
insurance

from

Desjardins Insurance

cost

?

Representative values. Life insurance premiums based on non-smokers in good health. $500,000 coverage, 20-year term.
| Age | Male | Female |
| --- | --- | --- |
| 20 | $29.70 | $20.70 |
| 25 | $29.70 | $20.70 |
| 30 | $30.60 | $21.60 |
| 35 | $31.50 | $22.95 |
| 40 | $45.45 | $33.75 |
| 45 | $72.90 | $52.20 |
| 50 | $126.00 | $84.60 |
| 55 | $228.15 | $152.55 |
| 60 | $403.20 | $281.25 |
| 65 | $679.95 | $473.85 |
Check out PolicyAdvisor's life insurance calculator.
Types of term life policies
Desjardins Insurance

offers

Desjardins Insurance offers term life insurance with 6 different terms and a host of benefits and riders. The payout from a life insurance policy can alleviate the financial impact your death has on your dependents and cover expenses like outstanding mortgage and personal loans or funeral costs and other final arrangements.
Term 10
Can be renewed every 10 years up to age 85
Can be exchanged for a higher term (term 20 or term 30)
Is convertible to

permanent insurance

for a

period of time

until the age of 70
Term 15
Can be renewed every 10 years up to age 85
Can be exchanged for a higher term
Is convertible to

permanent insurance

until the age of 70
Term 20
Can be renewed every 20 years, up to age 85
Can be exchanged for a higher term
Is convertible to

permanent insurance

until the age of 70
Term 25
Can be renewed every 10 years up to age 85
Can be exchanged for a higher term
Is convertible to

permanent insurance

until the age of 70
Term 30
Can be renewed every 10 years, up to age 85
Cannot be exchanged for a higher term
Is convertible to

permanent insurance

until the age of 70
Term-to-age-65
Cannot be renewed
Cannot be exchanged for a higher term
Is convertible to

permanent insurance

till the age of 60
Optional Riders
Desjardins Insurance offers multiple additional riders including:
Children's protection
Accidental death & dismemberment
Disability waiver of premiums
Guaranteed insurability

benefit
There are two more interesting term life insurance benefits offered by Desjardins Insurance:
Insurability Option
Couples and business partners can split their joint coverage into two individual permanent policies when their needs change
This is available for Term 10, 15, 20, 25, and 30 policies
 Association Option
A policyholder can convert their

term insurance

into joint last-to-die

permanent life insurance

, by adding a new insured. This option can be used to cover estate taxes or leave a legacy
This is available for all 6 term lengths
Coverage and policy details
Available Term Lengths: 10, 15, 20, 25, 30 years and to age 65
Available Term Types: Single, Joint First-to-Die
Maximum Amount of Coverage:

Insurance amounts

up to $20 million
Renewability: Yes for the 10, 15, 20, 25, and 30-year terms
Convertibility: Yes, can be converted up to age 70

More choice. Lower price.
PolicyAdvisor saves you time and money when comparing Canada's top life insurance companies. Check it out!
GET STARTED
What other
insurance

policies does

Desjardins Insurance

offer in

Canada

?

Desjardins Insurance offers other types of life insurance products to their customers, apart from term policy options.
Permanent Life Insurance
Permanent life insurance provides you with coverage from the day the policy is settled until the day you die. As long as you pay premiums into the policy, the coverage never expires.
Desjardins Insurance offers several types of permanent coverage:
Permanent Life Insurance – Basic coverage
Simplified lifetime coverage available to those between the ages of 50 and 75
No medical exam and guaranteed benefit even if death occurs during the first two years of the policy
5x accidental death benefit until age 85
Advance payment available up to 50% of the death benefit
Benefit amounts available: $5,000, $7,500, $10,000, $15,000 or $20,000
Permanent Life Insurance – Personalized coverage
Set, guaranteed premiums, and ability to pay over 10, 15, or 20 years, or until ages 65 or 100
Benefit amounts from $1,000 to $10,000,000
Preferred rates available when taking out multiple coverages
Additional tax savings when coupled with a charitable contribution plan
Generous surrender values and continued prorated coverage if you stop paying premiums
Participating life insurance
Lifelong coverage which also accumulates tax-advantaged cash value and provides possible annual dividends
Ability to adapt coverage as your needs change and evolve
Pay over 20 years or to age 100
Guaranteed benefit
Dividends can be used to purchase additional life insurance or reduce the annual premium
Maintain some coverage even if one stops paying premiums
Universal life insurance
Universal life insurance is permanent life insurance with a self-directed long-term investment component: your insurer gives you options for investing the cash value of your policy.
Desjardins Insurance universal life insurance positions itself as an ideal solution for those looking to leave behind a substantial, tax-free inheritance, invest money tax-free when they have maxed out other options, or to reduce tax burdens on their estate.
Policyholders can amend their coverage whenever it needs changing without a penalty once they have held the coverage for 5 years. There is a choice of over 30 diversified investment options for the self-directed component of their universal life insurance.
Critical Illness Insurance
Critical illness insurance is a living benefit insurance policy that pays out a tax-free lump sum if you develop a specified illness, health event, or undergo treatment while under its coverage, after a minimum of 30 days from when you are first diagnosed (90 days for cancer). This coverage is available for a period of time also known as term length, and you determine it when purchasing the policy.
Desjardins Insurance's maximum coverage for critical illness insurance is $2.5 million. It covers 26 critical illnesses, which is one of the highest in the industry
They offer coverage for loss of independent existence. They offer partial payouts for 15 different conditions. The payout is typically 15% of the policy up to $50,000, though they also offer a 1% payout for certain cancers up to a max of $5,000.
The survival period (how long you must survive with the illness before you can collect your benefit) is 0 days for most conditions, though Desjardins does have a 30-day wait for those who suffer from cardiovascular conditions.
Desjardins offers critical illness insurance for 10- and 20-year terms or coverage up to 65, 75, or 100 years of age.
10 and 20 pay options are available for some terms. Desjardins offers a return of premiums on death and a return of premium on expiry or cancellation from the 4th year of your coverage period onward.
For more information and an in-depth look at their critical illness coverage, read our Desjardins Critical Illness Insurance Review.
Disability Insurance
Disability insurance (or income protection insurance) is a policy that offers you protection against loss of income. It replaces a substantial portion of your paycheque if you become disabled until you return to good health and resume work (or the end of your coverage period).
Desjardins Insurance offers options for those seeking disability coverage.
Available for Canadians up to the age of 65
Offers income replacement from $200-$10,000 depending on one's age and occupation.
Benefit periods can be 2 or 5 years, or until age 65 or 70 (depending on the coverage they choose)
Ability to increase the monthly benefit without additional medical underwriting
Partial refund of premiums if one cancels the policy on eligible surrender dates
Desjardins Healthcare insurance
Desjardins Insurance offers individual, independent health insurance for those looking to obtain their own coverage or augment the coverage they have from other sources. It provides coverage for medical costs not covered by provincial health plans, like, prescription drugs, healthcare services (physiotherapists, chiropractors, psychologists, etc.), dental care, vision care, nursing and ambulance services, therapeutic equipment, diagnostic services not provided in hospitals, travel insurance, and more.
Desjardins Auto insurance
Desjardins Insurance offers auto insurance in Canada, with discounts available for multiple products (home insurance), multiple vehicles, winter tires, loyalty, electric vehicles, and more. Besides automobiles, Desjardins also offers coverage for motorcycles, all-terrain vehicles, watercraft, snowmobiles, and RVs (recreational vehicles like motorhomes, campers, and camping trailers).
Desjardins Home insurance
Desjardins Insurance offers home insurance for freehold houses, condo units, seasonal homes, and tenant insurance.
Desjardins Pet insurance
Desjardins Insurance offers three tiers of coverage for your cat or dog: Bronze Paw, Silver Paw, and Gold Paw.
Is
Desjardins Insurance

right for you?

Desjardins Insurance offers unique term life insurance coverage products that are a great fit for many Canadian consumers. As insurance advisors for Desjardins Insurance products, we can help you decide if they are the best fit for you and find you Desjardins Insurance quotes.

As Canada's best online life insurance advisor, we will assist you in comparing and choosing a life insurance policy across all our partner companies. Speak to our licensed advisors to complete your financial security plan. We can assist you in finding you the best, most affordable coverage for the insurance amounts you need. You can do this all from the comfort of your own home (no paper form or postal services necessary) and cut down on face-to-face interactions in this unprecedented time.
Need help?
Call us at 1-888-601-9980 or book time with our licensed experts.
SCHEDULE A CALL
The information above is intended for informational purposes only and is based on PolicyAdvisor's own views, which are subject to change without notice. This content is not intended and should not be construed to constitute financial or legal advice. PolicyAdvisor accepts no responsibility for the outcome of people choosing to act on the information contained on this website. PolicyAdvisor makes every effort to include updated, accurate information. The above content may not include all terms, conditions, limitations, exclusions, termination, and other provisions of the policies described, some of which may be material to the policy selection. Please refer to the actual policy documents for complete details. In case of any discrepancy, the language in the actual policy documents will prevail. A.M. Best financial strength ratings displayed above are not a warranty of a company's financial strength and ability to meet its obligations to policyholders. All rights reserved.
If something in this article needs to be corrected, updated, or removed, let us know. Email editorial@policyadvisor.com.