What is pet insurance and how does it work?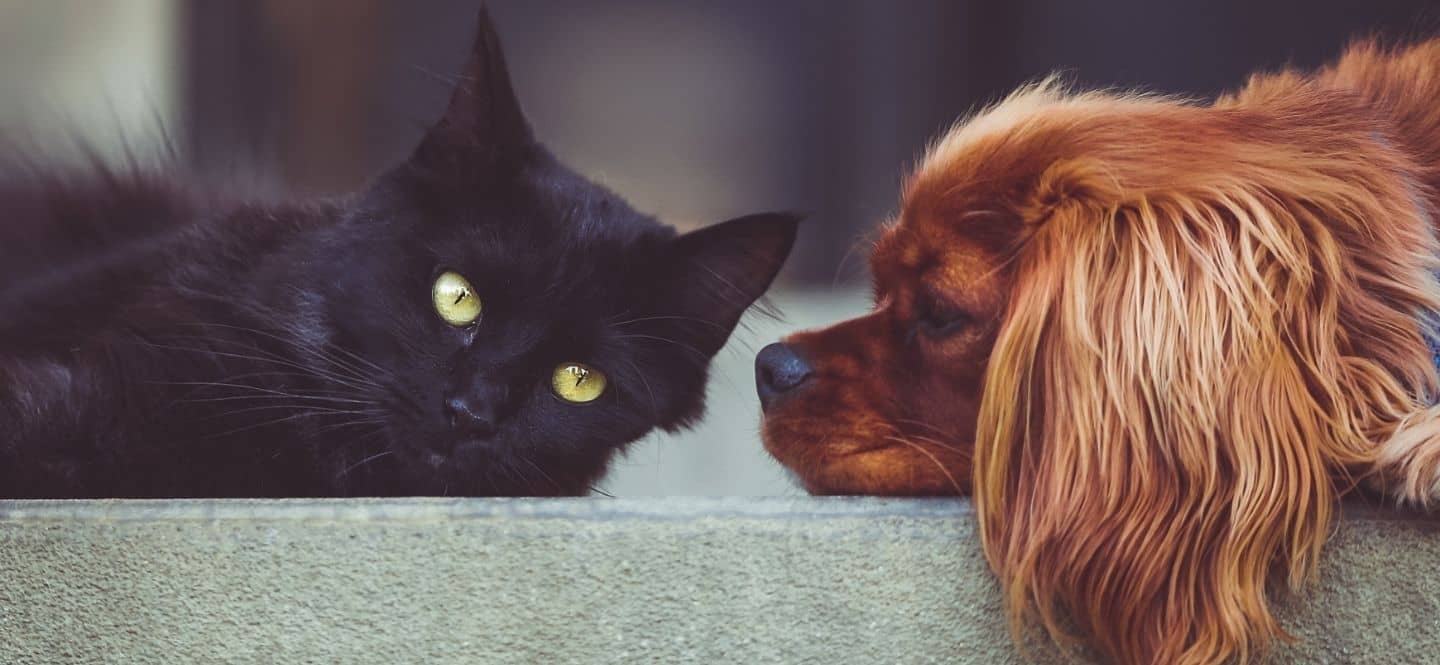 Our furry friends are beloved companions, but they are also an expense—especially when they need medical treatment. An illness or injury suffered by a cat or dog can cost hundreds or even thousands of dollars to treat at the vet, which, while necessary to keep our pets healthy, can have an unintended impact on household budgets. That's why more and more pet owners are opting for pet insurance.
Pet insurance can be a great safeguard against unexpected expenses that come up during the lifetime of your furry friends.
Pet insurance is typically purchased for cats or dogs. It can cover expenses from illnesses, accidents, hospitalization, emergency care, surgery, diagnostic tests, and prescriptions.
The cost of insurance can depend on the type of pet, age, breed, prior medical history, and where you live.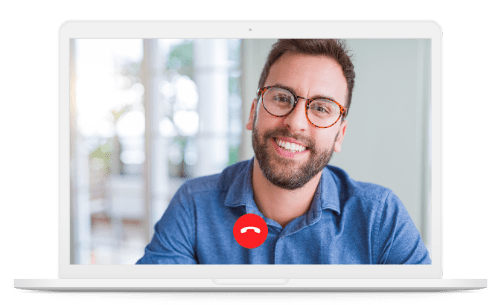 Need insurance answers now?
Call 1-888-601-9980 to speak to our licensed advisors right away, or book some time with them below.
What does pet insurance cover?
Not unlike health insurance, pet insurance consists of a policy that covers a range of medical costs, with a set deductible and premium rate (paid every month by the pet owner). In Canada, pet insurance is typically purchased for cats or dogs and covers things such as illnesses, accidents, hospitalization, emergency care, surgery, diagnostic tests, and prescriptions. Other pet insurance plans also extend to more routine pet healthcare costs, like vet checkups, vaccinations, and spaying or neutering.
How are pet insurance premiums determined?
Similar to human health insurance, pet insurance premiums are influenced by a number of factors, such as your pet's age, health, breed, and location. Evidently, the older your pet is, the higher the premiums will be, as the risk of medical treatment increases with age. Just like with humans, pre-existing health conditions can also influence premiums and are likely to be excluded from coverage.
Breed plays an important factor in determining premiums and exclusions, especially when it comes to dogs. For instance, purebred dogs (which can be prone to more health issues than mixed breeds) can be more expensive to insure, as can larger dog breeds. Some pet insurance providers even have exclusions for entire breeds for certain hereditary illnesses or conditions.
Location is also an influencing factor for premium rates. On average, urban-dwelling pets are more costly to insure because veterinary rates are higher in cities. Essentially, the higher cost of operating a veterinary business in cities trickles down to the patient (or, more accurately, their owner). Finally, check the fine print, but most pet policies in Canada also extend coverage to the United States.
How much does pet insurance cost?
Though some policies are available for as little as $10 a month, pet insurance in Canada is estimated to cost between $35 and $50 a month on average. This may seem steep, but considering that annual vet bills typically cost between $200 and $2,000 – and a surprise bill can cost many thousands of dollars – having such pet-focused insurance can pay off. For instance, surgery for treating a dog's fractured leg can cost in the ballpark of $2,000, while treatments like chemotherapy can run up to over $10,000.
Like standard health insurance, pet insurance typically includes a deductible. The deductible, which is chosen by the insurance policyholder, is the amount of money they will pay before the insurance kicks in.
Furthermore, once the deductible has been surpassed, most pet policies cover a percentage of the medical expense, usually between 60% and 90%. The rest is covered by the policyholder. Some policies also have a maximum reimbursement (either annually or per incident), meaning that pet owners have to pay whatever remains when the maximum reimbursement threshold has been reached.
Finally, reimbursement timeframes may vary depending on the insurance provider. For instance, some provide instant reimbursements—Trupanion even offers direct payment—while others can take up to six months to issue a reimbursement. All these factors should be taken into account when choosing the right pet insurance policy.

More choice. Lower price.
PolicyAdvisor saves you time and money when comparing Canada's top life insurance companies. Check it out!
GET STARTED
How to apply for pet insurance
If you have welcomed a new pet into your family and are thinking about pet insurance, there are a few things to know about the application process.
For starters (and again, similar to when you should buy life insurance) it is a good idea to buy coverage while your pet is young and healthy. Waiting too long can lead to exclusions for conditions your pet may develop over time.
The most common policies include coverage for accidents and illnesses (including surgery, hospitalization, prescriptions, etc). Many providers also offer the option of routine care coverage – known as a wellness package – as well as add-ons like travel coverage, lost pet reward, and physiotherapy. Pet owners can also choose accident-only insurance (which excludes illness), which is typically the most affordable.
The application process for pet insurance is fairly straightforward, with most pet insurance providers offering easy online quotes – the same as PolicyAdvisor's life insurance quotes.
All you have to do is provide your pet's information, such as age, species, breed, whether they are spayed or neutered, and location. Unlike many health insurance policies, pet insurance does not usually require a preliminary medical exam for policy approval. Instead, policy underwriting is based on a health assessment made at the time of the first claim.
Is pet insurance worth it?
Pet insurance is on the rise, but many pet owners still have not insured their four-legged friends. In Canada, it is estimated that less than 3% of pet owners have insurance coverage specifically for their pet. Considering this, the answer to whether insurance for your pet is worth it varies significantly.
Pet insurance is a good option if you recognize that a big vet bill could upset your finances substantially. It is also worthwhile if you want to ensure that your pet will have adequate care in case of an illness or accident. Many people in such cases find themselves with an impossible decision to make, weighing their finances and their pet's life. An insurance policy for your pet removes this burden.
On the other hand, insurance may not be critical if you are able to establish a sizeable emergency fund for your pet. This could include putting funds into a high-interest savings account, where the money you set aside will accrue interest until it is needed. Ultimately, buying insurance for your cat or dog is a personal choice, but it can ensure that your pet will be taken care of when needed.
Pet insurance providers in Canada
In Canada, there are many insurance providers that offer a range of policies for pets. Be sure to explore the market's various options to find the right fit for you and your animal companion. Below are some of the top pet insurance providers based in Canada:
Trupanion, Inc.
Petplan Canada
Petsecure
Pethealth, Inc.
Pet Plus Us
The information provided herein is for general informational purposes only. It is not intended and should not be construed to constitute legal or financial advice.