The biggest car insurance companies in Canada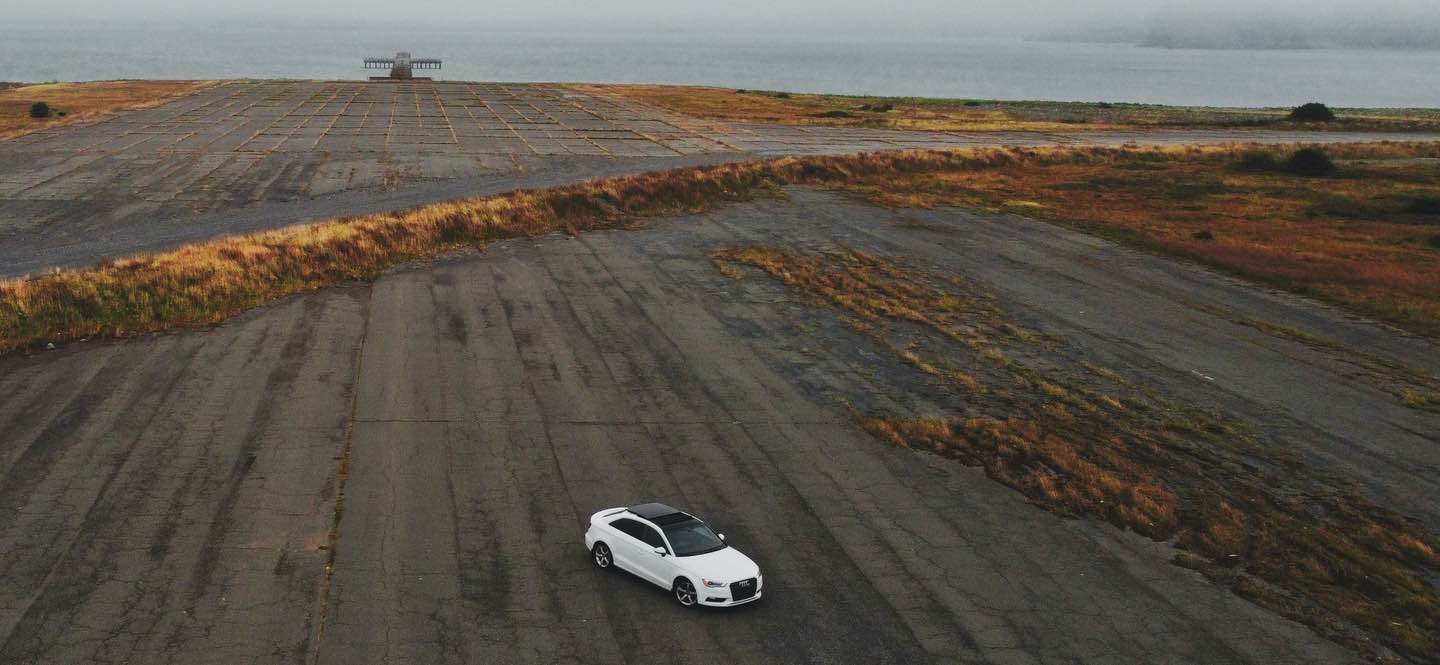 Canada is a big country in regards to geography, and one thing that means is long roads, and plenty of cars! In 2019 there were almost 36 million cars registered in total in the country. Luckily there are several auto insurance providers in Canada that can protect you and your wheels as you drive anywhere in Canada from St. John's to Victoria and everywhere in between.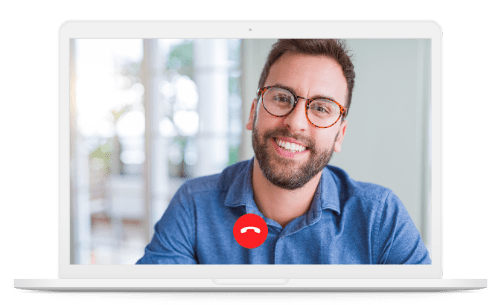 Need insurance answers now?
Call 1-888-601-9980 to speak to our licensed advisors right away, or book some time with them below.
Aviva
Founded in 1999, Aviva Canada is a subsidiary of the UK-based insurance company Aviva. Aside from standard and optional coverage, it extends discounts that reward customers for combining their car and home insurance policies, being retired, insuring more than one vehicle, having no convictions, and staying claims-free.
Belairdirect
A subsidiary of Intact Insurance, Belairdirect has been providing car and home insurance solutions for over 65 years. Its reward program recognizes safe driving and low mileage by offering as much as 15% off your insurance premium for driving less than 10,000 km per year and a 10% discount just for signing up for the program.
Belairdirect's basic car insurance plan provides:
Liability coverage (both bodily injury and property damage).
Accident benefits.
Direct compensation for property damage.
Uninsured motorist coverage.
Their optional coverage includes accident forgiveness, collision insurance coverage, comprehensive insurance coverage, and Belairdirect roadside assistance.
CAA Insurance Company
CAA (Canadian Auto Association) began in 1913 with the company created as a federation of eight existing auto clubs. The company is now the most prominent auto association in Canada and supports 6.2 million customers.
CAA's main offices are located in Toronto, with over a hundred branches spread across Canada. A standard CAA insurance policy protects you from liability, medical bills, and uninsured drivers.
Coachman Insurance Company
Since 1979, the Coachman Insurance Company has been a recognized provider of non-standard auto insurance.
When other insurance companies turn down customers because they believe the risk too great, Coachman accommodates drivers with damaging driving histories and helps them stay protected. At the same time, they get their personal auto insurance record back on track.
Co-Operators Insurance
The Co-operators Insurance company is a multi-line insurance and financial services co-operative that boasts over 6,000 employees and a financial advisor network with over 2500 licensed insurance representatives. The company also serves 241 credit unions with almost 6 million members.
The Co-operators' financial solutions focus mainly on property and casualty (P&C) insurance, life insurance, and brokerage. These P&C insurance products insure over 1.4 million vehicles and more than 875,000 homes per year.
Desjardins
Desjardins' basic auto insurance coverage incorporates comprehensive third-party liability, accident benefits, uninsured automobile coverage, family protection, and direct compensation property damage (DCPD).
Its optional car insurance coverage includes:
Five-year new vehicle protection.
A $0 deductible.
Liability for damage to non-owned automobiles.
Transportation replacement.
Accident-free protection.
Economical Insurance
Economical Insurance provides insurance solutions for many different types of vehicles, including cars, vans, trucks, SUVs, snowmobiles, ATVs, motorcycles, campers, and motorhomes. Economical Insurance also provides coverage for legal fees if you get sued, other vehicle damage, lost wages if you cannot work, medical expenses, accident repairs, theft and vandalism, and rental costs.
Gore Mutual Insurance Company
Gore Mutual was founded 28 years before Canada's inception. Their first insurance policy was written in 1839. They first offered automobile insurance a century later, in 1939.
The company offers personal and commercial insurance out of their offices in Cambridge, Ontario, and Vancouver, British Columbia. Gore Mutual is viewed as a leader in technology in the insurance industry, providing paperless solutions and private online client accounts.
Intact Insurance
Intact is one of Canada's largest P&C insurance and specialty insurance providers – with more than 13,000 employees who support over five million clients in Canada and the US. Its vehicle insurance line offers coverage for cars, RVs, ATVs, motorbikes, snowmobiles, and boats.
Intact Insurance also has a "my Drive" program that rewards the policyholder for driving safely and provides personalized tips to improve driving habits. Aside from the standard plans, it offers coverage for Uber drivers and Turo car-sharing services.
JEVCO
For over thirty years, Jevco Insurance Company has provided insurance solutions to customers across Ontario through insurance brokers. As a part of Intact Financial Corporation, Jevco is an expert in non-standard personal automobile insurance.
Since their acquisition, Jevco has remained focused on offering a reliable solution for drivers seeking personal non-standard insurance for their private passenger vehicles.
L'Unique General Insurance
L'Unique was founded in 1978 with Quebec as its main market. It now offers insurance services throughout Canada. Because of its in-depth knowledge of the Quebec market, L'Unique can provide state-of-the-art products and tools to brokers. Its electronic transmission system, Guichet Unique, allows brokers to communicate in real-time through a user-friendly interface.
Northbridge Insurance
Northbridge Insurance provides personal and business insurance throughout Canada. The company is a subsidiary of Northbridge Financial Corporation, a company with over 90 years of providing insurance solutions.
Customers of Northbridge Insurance can expect affordable discounts, a large variety of coverage options thanks to the companies "specialty solutions" policies, and local, personal service.
Onlia
In 2018 Onlia launched their Onlia SenseTM safe-driving app, which coaches and rewards drivers for practicing good habits behind the wheel. They now offer all-online car and home insurance services.
Optimum
Optimum General Insurance is a Canadian Insurance company offering various home, auto, farm, and business coverage options to customers in Alberta, Manitoba, Saskatchewan, Ontario, Quebec, and British Columbia.
PAFCO
Founded over 25 years ago, PAFCO Insurance Company has created a strong foundation of specialized insurance products.
PAFCO offers personal automobile insurance for drivers who do not qualify for coverage in the standard insurance marketplace.
Whether you lack driving experience, unacceptable convictions, an unfavourable accident history, or past coverage lapses, you may become ineligible for standard personal automobile insurance. You can improve your insurance record with PAFCO because of their non-standard automobile policy.

More choice. Lower price.
PolicyAdvisor saves you time and money when comparing Canada's top life insurance companies. Check it out!
GET STARTED
Peace Hills Insurance
Peace Hills General Insurance Company has been offering home, auto, and business insurance products in Western Canada since 1982. The Samson Cree Nation proudly owns them. Their head office is in Edmonton, Alberta, with branch offices in Calgary and Vancouver. They employ over 200 staff who work with almost 500 independent brokers in every Canadian province and territory except Ontario.
Peel Mutual Insurance Company
Peel Mutual has been providing insurance products and serving Ontario residents since 1876. As one of the biggest members of the Ontario Mutuals, they are owned and governed by their policyholders.
They offer a complete line of residential, automobile, farm, and commercial insurance products tailored to your specific insurance needs.
Pembridge Insurance Company
Founded in 1999, Pembridge Insurance Company provides a comprehensive range of insurance products to meet Canadians' broad range of needs at competitive prices. They sell traditional insurance products, such as auto, home, condominium, and tenant policies.
Pembridge also provides insurance coverage for specialty products, including ATVs, motorcycles, snowmobiles, and boats.
RSA Group
Like Economical, RSA provides quotes solely through insurance brokers.
RSA's AIR MILES reward program allows policyholders to redeem their reward miles for rental car services, travel vouchers, accommodation, concert tickets, and other leisure products.
Aside from reward miles, RSA is popular because of its claims protection plan and lifetime repair guarantee. The claims protection plan promises that the policyholder's premium will not increase after their first at-fault accident.
Sonnet
Fully online, Sonnet is an insurance company with a speedy quoting tool, simple policies, and a useful and educational website. Its standard auto insurance coverage includes liability, accident benefits, comprehensive, and collision. Meanwhile, its optional auto insurance coverage includes accident forgiveness, ticket forgiveness, rental extension bundle, and a service bundle.
TD Insurance
TD Insurance is one of the biggest direct-response auto and home insurance groups in Canada. They are recognized for their affordability. Safe drivers with a good driving record can save on insurance with TD. Every year you can maintain a claim-free record, you earn a 10 percent decrease on select deductibles. This feature comes with no additional cost.
TD also offers a functional and attractive website where potential customers can easily receive an online quote and information about discounts and optional coverage.
The Personal Insurance
Like many insurance companies, the Personal Insurance group's auto insurance provides both standard coverage and optional coverage. The standard coverage covers third-party liability, collisions, accident benefits, and uninsured automobiles. It also provides comprehensive coverage for loss or damage caused to the policyholder's vehicle in other situations besides collisions.
The Personal Insurance group's optional coverage options include 5-year protection coverage for new vehicles, liability for non-owned automobile damage, transportation replacement coverage, a $0 deductible, and accident-free protection coverage.
Wawanesa Insurance
Wawanesa has an extensive history in Canada dating back to 1896, when they first opened in Wawanesa, Manitoba. The company has developed into a diverse and multi-national insurance company with over 3,000 employees across nine regions.
One of the biggest car insurers in Canada, Wawanesa Insurance is a Canadian mutual company owned by its policyholders. Wawanesa Insurance works in all areas of Canada, and California and Oregon in the United States.
The information provided herein is for general informational purposes only. It is not intended and should not be construed to constitute legal or financial advice.