How much does life insurance cost for a 50 year old?
SUMMARY
There are many reasons someone in their 50s might be shopping for life insurance, including finding a new policy to replace existing coverage, filling a coverage gap due to a job change, or simply signing up for a first policy. While premiums rates will be higher than when you were younger, the cost of life insurance for 50-year-olds can still be competitive for term and whole life insurance policies.
Life in your fifties can be a very transformational period. While most talk of change describes young adults evolving into home ownership and parenthood, there are several life-altering events that happen as you get older that affect your financial planning and protection. With that in mind, you may be wondering how much life insurance costs for a 50-year old and over, and which is the best type of life insurance for those at the age of 50 and above.
With prospects such as retirement, paying down the last of your mortgage, children entering university and starting lives their own, your financial needs can be so different from when you initially set up the tools and policies you use to ensure your loved ones are taken care of should something ever happen to you.
Whether you are looking at applying for life insurance for the first time, or want to change or update the coverage you obtained all those years ago, having some knowledge of what it may cost helps you start that process. With all that in mind, read further to find out what term life insurance costs for someone in their 50s, and why you should contemplate getting term life insurance now or making a change to your existing coverage.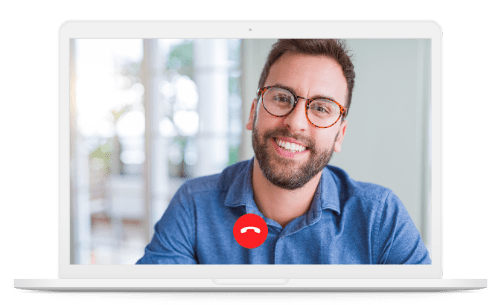 Need insurance answers now?
Call 1-888-601-9980 to speak to our licensed advisors right away, or book some time with them below.
Why should I get life insurance in my 50s?
The reasons at this age vary. While you won't take advantage of the low rates offered to someone in their 20s or 30s, life insurance is still relatively inexpensive for someone in their 50s who is in good health. And actually, if you find yourself not having suffered any critical or recurring illnesses yet, it might be time to secure a great rate. And if you happened to have developed any health concerns, you may want to think about exercising options available within your existing coverages and/or asking an experienced insurance broker to guide you through new plans you may want to establish. Luckily, the best online insurance broker in Canada can help.
Which is the best life insurance at age 50 and over?
While you may have coverage through a group plan at your work – retirement is looming or you might find yourself in line for a final career change or promotion before you pack up the RV and live your twilight years sitting in a lawn chair in Arizona. In this case, you could find yourself with a gap in coverage or no coverage at all depending on your future plans. If you are dependent on group benefits for your life insurance at the moment, you should read why group plans can be lacking in life insurance coverage.
You may already have life insurance you purchased in your thirties or forties, but the plan, benefits, and options no longer suit your evolving needs. Be it marriage, children branching out on their own, or maturing mortgages, your financial and protection needs can change dramatically as you approach retirement age and consider life insurance as a senior – especially for such needs that are temporary in nature. Whether for full first-time coverage or to augment your existing insurance plans – the best term life insurance is simple and flexible insurance that can suit any of these situations.
How much life insurance does someone in their 50s need?
Before figuring the cost of life insurance at 50 years old and over, you need to know how much life insurance you should buy. Of course, the amount of life insurance you need at 50 years old depends entirely on your own personal situation – as we mentioned above.
However, there are some clear indicators of whether you need life insurance at the age of 50 and over:
You are the main earner for your family, with dependents like your children, grandchildren, partner, or elderly parents

You and your partner plan on spending the rest of your life together as you approach retirement

You have children or grandchildren of any age

You are paying for their education and plan to continue to pay for some of their education costs over the next few years

You have a mortgage, or plan on buying or renovating your home in the near future

You have other forms of debt like credit cards or a line of credit

You are accumulating assets that you want to be able to transfer efficiently to your dependents
It makes sense that a Canadian in their fifties, with a remaining mortgage, children, and a partner also earning an income would need at least $500,000 in coverage to cover the last of the house payments, cost of living, and children's education costs (or grandchild to spoil) in the next 20 years. However, like the Bermuda shorts you'll need post-retirement, this isn't one-size-fits-all. To find your specific life insurance coverage needs, try out our easy-to-use life insurance calculator. 
With all this considered, let's take a look at what 20 year term life insurance costs for a 50-year old for some representative amounts.
What is the average cost of term life insurance for age 50 and over?
Term life insurance premiums are based on various factors such as your age, gender, smoking status, lifestyle, and overall health.

For a male non-smoker, $500,000 worth of 20 year term life insurance coverage starts at just over $123 at age 50 and rises from there through to the age of 59 years. Smoking adds another $200 to your life insurance rates at 50 and keeps that trend going up to age 59.
Life Insurance Premiums – Male, 20-Year Term Life Insurance
| Age | $250K | $500K | $1MM |
| --- | --- | --- | --- |
| 50 | $72 | $124 | $235 |
| 51 | $81 | $144 | $274 |
| 52 | $91 | $163 | $311 |
| 53 | $101 | $181 | $346 |
| 54 | $113 | $201 | $385 |
| 55 | $127 | $223 | $427 |
| 56 | $142 | $257 | $495 |
| 57 | $160 | $290 | $559 |
| 58 | $179 | $324 | $638 |
| 59 | $201 | $358 | $696 |
*Representative values, based on regular health
The story is similar for women in their fifties; 20-year term life insurance rates for women who are 50-59 years old are lower than men's at this age. At 50 years old a non-smoking woman would pay $86 for $500,000 worth of 20-year term life insurance. Smoking continues to have a meaningful impact on premiums.
Life Insurance Premiums – Female, 20-Year Term Life Insurance
| Age | $250K | $500K | $1MM |
| --- | --- | --- | --- |
| 50 | $52 | $86 | $162 |
| 51 | $57 | $98 | $187 |
| 52 | $63 | $110 | $212 |
| 53 | $70 | $124 | $239 |
| 54 | $77 | $140 | $267 |
| 55 | $85 | $155 | $300 |
| 56 | $96 | $179 | $349 |
| 57 | $107 | $202 | $393 |
| 58 | $120 | $227 | $440 |
| 59 | $135 | $251 | $488 |
*Representative values, based on regular health
These are estimated prices for 20-year term life insurance rates for ages 50 and over based on representative data and will still vary depending on factors like health and medical exam results, smoking status (not just cigarettes), family medical history, and more. You may also want a higher death benefit or a longer year term depending on your financial situation, life insurance coverage needs, and all the other things that accompany life in your 50s.
Only you know how much coverage you require and can reasonably afford, but these numbers give an over-arching view of what the average cost of 20-year term life insurance for people who are 50 years old and over might pay for such coverage.
Need help?
Call us at 1-888-601-9980 or book time with our licensed experts.
SCHEDULE A CALL
The information above is intended for informational purposes only and is based on PolicyAdvisor's own views, which are subject to change without notice. This content is not intended and should not be construed to constitute financial or legal advice. PolicyAdvisor accepts no responsibility for the outcome of people choosing to act on the information contained on this website. PolicyAdvisor makes every effort to include updated, accurate information. The above content may not include all terms, conditions, limitations, exclusions, termination, and other provisions of the policies described, some of which may be material to the policy selection. Please refer to the actual policy documents for complete details. In case of any discrepancy, the language in the actual policy documents will prevail. All rights reserved.
If something in this article needs to be corrected, updated, or removed, let us know. Email editorial@policyadvisor.com.
KEY TAKEAWAYS
With retirement on the horizon and fewer mortgage payments remaining, your 50s can be a good time to reevaluate your life insurance coverage needs.
Health, lifestyle and smoking status can greatly influence premium rates for term and whole life insurance.
The average cost for a $500,000 life insurance policy for a 50-year-old male non-smoker is roughly $123/month for a 20-year term.