How much does life insurance cost for a 20 year old?
SUMMARY
Buying a life insurance policy early in life can give you access to some of the lowest life insurance rates for 20-year-olds. Because of this, it can be beneficial to lock in a term life insurance policy with a fixed rate. Still, it is important that 20-year-olds evaluate whether it's the right time for them to invest in life insurance.
Life insurance is hardly a priority for most 20-year-olds. And that's understandable. Most people in their twenties are still figuring out what their life will look like and many do not yet have dependents or significant financial responsibilities.
But that doesn't mean that they shouldn't consider signing up for a life insurance policy or that they have no need for life insurance at this time in their lives. In fact, there are benefits to buying life insurance earlier in life. Let's take a closer look.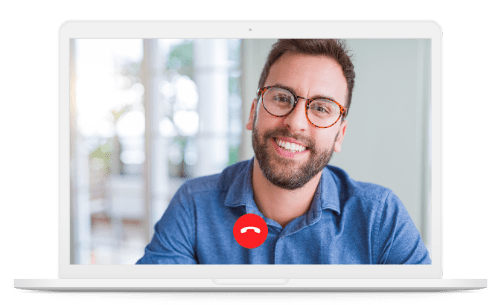 Need insurance answers now?
Call 1-888-601-9980 to speak to our licensed advisors right away, or book some time with them below.
Why should I get life insurance in my twenties?
The primary reason someone in their twenties should consider life insurance is the same as for all other age groups: to protect their insurable interests, such as dependents.
A 20-something who has children or a spouse, or who has a sizeable debt, like a mortgage, can benefit greatly from life insurance, which can support their loved ones financially in case of their death.
But there are also reasons someone should buy life insurance even without any insurable interests. For one, if you are a healthy person in your twenties, your insurance premiums may be at their lowest possible price. This means that you can lock in a lower premium rate for both term and whole life insurance policies. If, for instance, you know that you will have insurable interests in the near future, it may be worthwhile to benefit from locking in lower premiums today and securing a multi-year term life policy or whole life coverage.
That being said, not every person will be ready to purchase life insurance in their twenties. Students (as well as those entering the job market for the first time) may not have the budget for an added monthly or yearly expense of an insurance premium. Additionally, the death benefit from a life insurance policy may not yet be vital at this point in their financial life, especially if they are without dependents or major debt.
How much life insurance does a 20-year-old need?
The amount of life insurance a person in their twenties needs varies greatly, depending on their financial situation, family, homeownership, and other factors. As a general rule, your life insurance coverage should at least be enough to pay off your debt (including any credit cards, car loans, or mortgages, etc.) so that your family is not held liable to settle the debt should anything happen to you.
Most policyholders also take out a life insurance policy as a potential income replacement, which will provide for their dependents in their absence. While this may not apply to every twenty-something, it is a consideration for those who start families earlier in life.
Other factors that should be taken into account to determine how much life insurance coverage you need are funeral expenses and the cost of education for your children or dependents. Someone in their twenties may not need coverage for all of these factors, so policy amounts will vary widely. However, a 20-year-old interested in buying life insurance as part of a long-term plan will have to think about what their future could look like and when they will need life insurance.
Take, for example, a recently married 24-year-old who has just secured a well-paid job and is planning to buy their first home before starting a family. They do not necessarily have to wait until they purchased a house or their child is born to buy a life insurance policy: they can forecast the coverage they will need with a mortgage and children and get their policy locked in while they are young and qualify for lower premiums.
Head on over to our life insurance calculator to find out how much coverage you might need.

More choice. Lower price.
PolicyAdvisor saves you time and money when comparing Canada's top life insurance companies. Check it out!
GET STARTED
What is the average cost of life insurance for someone in their 20s?
Once you've determined how much coverage is needed, next up is the question of how much you want to pay or can pay for your life insurance policy. Life insurance premiums are typically paid every month – like phone bills or mortgage payments – so you should ensure the payment would fit into your monthly budget without too much trouble. That said, many insurance companies offer a policy discount if you opt to pay for your coverage annually.
Life insurance costs also vary widely based on factors like age, health, gender, and lifestyle. The good news is that if you're in your twenties (especially your early twenties), age won't be a factor in driving up premium costs.
Other factors, like whether or not you smoke, have a pre-existing health condition or partake in any extreme sports, can have an influence on the cost of life insurance.
Lastly, the type of life insurance you choose will also affect the price, with whole life insurance typically having higher premiums than term life insurance.
Take a look at the chart below to understand what the average premiums are for a term life insurance policy in your twenties.
Life Insurance Premiums – Male, 20-Year Term Life Insurance
| Age | $100K | $250K | $500k |
| --- | --- | --- | --- |
| 20 | $10.26 | $18.00 | $30.15 |
| 21 | $10.26 | $18.00 | $30.15 |
| 22 | $10.26 | $18.00 | $30.15 |
| 23 | $10.26 | $18.23 | $30.60 |
| 24 | $10.26 | $18.23 | $30.60 |
| 25 | $10.26 | $18.23 | $30.60 |
| 26 | $10.35 | $18.23 | $30.60 |
| 27 | $10.44 | $18.23 | $30.60 |
| 28 | $10.44 | $18.23 | $30.60 |
| 29 | $10.53 | $18.23 | $30.60 |
*Representative values, based on regular health
Life Insurance Premiums – Female, 20-Year Term Life Insurance
| Age | $100K | $250K | $500k |
| --- | --- | --- | --- |
| 20 | $8.55 | $13.73 | $20.70 |
| 21 | $8.55 | $13.73 | $21.15 |
| 22 | $8.64 | $13.73 | $21.15 |
| 23 | $8.64 | $13.95 | $21.60 |
| 24 | $8.73 | $13.95 | $21.60 |
| 25 | $8.73 | $13.95 | $22.05 |
| 26 | $8.82 | $14.18 | $22.05 |
| 27 | $8.91 | $14.40 | $22.50 |
| 28 | $8.91 | $14.63 | $22.50 |
| 29 | $9.00 | $14.85 | $22.95 |
*Representative values, based on regular health
How do I buy life insurance in my twenties?
If you're looking to secure a term or permanent life insurance policy in your twenties, look no further. The insurance experts at PolicyAdvisor are available to help you find the right policy for your needs and budget; bringing you instant, customized life insurance quotes from Canada's top insurance providers, as well as any additional support you need.
Need help?
Call us at 1-888-601-9980 or book time with our licensed experts.
SCHEDULE A CALL
The information above is intended for informational purposes only and is based on PolicyAdvisor's own views, which are subject to change without notice. This content is not intended and should not be construed to constitute financial or legal advice. PolicyAdvisor accepts no responsibility for the outcome of people choosing to act on the information contained on this website. PolicyAdvisor makes every effort to include updated, accurate information. The above content may not include all terms, conditions, limitations, exclusions, termination, and other provisions of the policies described, some of which may be material to the policy selection. Please refer to the actual policy documents for complete details. In case of any discrepancy, the language in the actual policy documents will prevail.  All rights reserved.
If something in this article needs to be corrected, updated, or removed, let us know. Email editorial@policyadvisor.com.
KEY TAKEAWAYS
Life insurance premiums for people in their 20s are among the lowest possible.
Buying a home or starting a family are two good reasons for a person in their 20s to invest in life insurance.
Your life insurance coverage should at least be enough to pay off your debt, but also extend to income replacement.