What is children's critical illness insurance?
SUMMARY
Children's critical illness insurance is an agreement with a life insurance company where they pay you a tax-free lump sum in the event your child contracts a covered condition or illness. Children's critical illness insurance policies can be added to an existing policy at the time of application or act as stand-alone coverage.
When your child is sick, the only thing that should be on your mind is their recovery. But unfortunately, when a child is diagnosed with a critical illness, there are wider repercussions that can affect more than just their health. Between taking time off work to attend to your child to paying for treatments or rehabilitation equipment, critical illnesses can create even more stress in a dire situation for the entire family.   
Getting critical illness insurance can bring you great peace of mind. Knowing you'll have a financial safety net should your child fall seriously ill can allow for economic flexibility in your future plans and safeguard you and your family against the unexpected.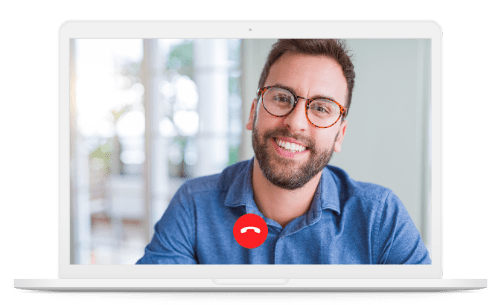 Need insurance answers now?
Call 1-888-601-9980 to speak to our licensed advisors right away, or book some time with them below.
What is critical illness insurance?
Critical illness insurance is a type of coverage offered by life insurance companies that pays out a tax-free lump sum should the insured be diagnosed with a life-threatening illness or suffer a serious health event while the policy is active. Such critical illness coverages can be purchased as an add-on (a critical illness rider) to a life insurance policy, or as a stand-alone policy. Unlike traditional life insurance, critical illness insurance issues a benefit while the insured is alive, providing them and their family with financial support as they manage the financial and health impact of a life-threatening illness. It should be noted that the critical illness insurance benefit is only paid if the insured is diagnosed with a covered illness, as specified in the policy. The proceeds of the insurance can be used fully at the discretion of the insured (or the parent/guardian in the case of a children's critical illness policy).
What is children's critical illness insurance?
Critical illness insurance for children provides you with a lump sum tax-free payment if your child is diagnosed with one of the illnesses covered by the policy. The proceeds from the insurance coverage offer financial protection for the parents and the family as they focus on the child's recovery if they fall seriously ill. The coverage offered under this policy is similar to adult critical illness, except there are a few extra conditions included in the list of what is covered. Children are covered for additional childhood illnesses that won't appear on an adult's policy.
What does children's critical illness insurance cover?
Critical illness insurance generally covers 25 or 26 life-threatening conditions. The definitions for these critical illnesses are generally consistent across most insurance companies that offer critical illness insurance coverage. Children's critical illness insurance covers a few additional coverages. 
The 26 conditions that most common carriers cover are:
Cancers and Tumours:
Benign Brain Tumour
Cardiovascular:
Aortic Surgery

Coronary Artery Bypass Surgery

Heart Valve Replacement or Repair
Neurological:
Bacterial Meningitis

Dementia, including Alzheimer's Disease

Motor Neuron Disease

Multiple Sclerosis

Parkinson's Disease and Specified Atypical Parkinsonian Disorders
Vital Organs:
Kidney Failure

Major Organ Failure on Waiting List

Major Organ Transplant
Accident and Functional Loss:
Acquired Brain Injury*

Blindness

Coma

Deafness

Loss of Independent Existence

Loss of Limbs

Loss of Speech

Paralysis

Severe Burns
Other
Aplastic Anemia

Occupational HIV Infection
You can read the full list of conditions covered, defined by the Canadian Life and Health Insurance Association (CLHIA) here. 
With children's critical illness insurance, there are some conditions on this coverage list that children are commonly affected by. Some of these conditions include the following:
Additional childhood illnesses
Cystic fibrosis

Rett syndrome 

Cerebral palsy

Muscular dystrophy

Type 1 diabetes mellitus
This is not an exhaustive list and the insurance company may have exclusions and stipulations around conditions and diagnosis. Some policies may have exclusions for pre-existing conditions. Always consult your policy wordings to see exactly what the policy covers or speak to an advisor who will walk you through your coverage options.
When can a child's critical illness insurance policy be purchased?
A child's critical illness insurance coverage can be purchased after the child is born and up to the age of 25 years for the child. Some companies may cover additional diseases before the child turns 17 years in age. While an application for the coverage can be issued as early as 1 day after the child is born, most companies will require that the contract be issued at least after the child has turned 1 month in age.
When can a child's critical illness insurance policy be claimed?
You can submit a child's critical illness claim if:
the diagnosed critical illness meets the definition of a covered critical illness, as defined in the policy document

the critical illness does not occur during the waiting period of the covered critical Illness;

the diagnosis of the covered critical illness has been made by a specialist;

the child has survived a period of thirty (30) days following the diagnosis of the condition
What are the benefits of children's critical illness?
This critical illness policy lessens the financial impact on families, should the child be diagnosed with a serious illness. The lump-sum payment received after diagnosis can be flexibly used for anything you wish. Paid in a lump sum, this coverage helps you: 
Compensate for lost income if you are required to take a leave of absence to care for your child

Pay for additional expenses, including treatments and prescription drugs not covered by a provincial healthcare plan  

Travel or hotel expenses if you have to travel to seek healthcare for your child. 

Keep up contributions to RESPs, RRSPs or even mortgage payments, if you are not able to continue to work

Any other special health care needs or personal care management your child or family might need. 
Other than coverage after being diagnosed with one of the 35 conditions, the premiums for these policies are low and generally guaranteed. This means that if the child continues the coverage into adulthood they will receive coverage at a lower rate than if they applied for critical illness as adults. With some children's critical illness policies, premiums are only paid during childhood, but coverage can continue into adulthood.
What is limited pay children's insurance?
Limited-pay policies represent a premium payment plan where you can pay for the policy for a for a set amount of time (sometimes 10 or 20 years). After this time is up, you no longer have to pay premiums, but the coverage will stay in force. Your policy is considered fully paid up after the limited pay period is over
With some children's critical illness policies, limited pay options are available. This means that if you purchase a critical illness policy for newborn, you pay for the first 20 years of their life only. After that, the policy ownership can be transferred over to them and they get to keep the critical illness coverage for the rest of their life. 
Limited pay policies typically are the most expensive in premium payments since premiums are front-loaded.
What is 'return of premiums' on children's policies?
Return of premiums is a feature that can be optionally added to the coverage allowing the parent or the child to seek a refund of premiums if there is no claim on the policy. Such return of premium options are typically offered after the 20 year limited pay period is over. This payout can be used for education costs, a downpayment on a house, or even business ventures.
Does my critical illness policy cover my child?
Generally, a parent's critical illness insurance policy will only cover their diagnosis, not the diagnosis of a loved one. However, it is possible to add a rider to your critical illness policy to include your child, as well as those additional childhood illnesses. 
When adding this rider, your child's coverage is tied to your policy—meaning that if you cancel your coverage or when your coverage expires, your child's coverage will cancel or expire. Some companies may only allow the children's rider if you have an enhanced critical illness policy yourself (compared to a basic policy). Additionally, riders may have restrictions to coverage amounts (limiting coverage to $20,000 or $50,000 depending on the company) compared to purchasing a stand-alone children's critical illness policy which can be purchased for much higher amounts.
Which are the best insurance companies offering children's critical illness?
While this product is more specialized, at PolicyAdvisor we work with many providers who offer children's critical illness insurance. 
For stand-alone children's policies, the following insurance companies offer options: 
 You can also add a children's critical illness insurance rider to your policy through products purchased from the following insurance companies: 
When deciding which policy is best for your child, you may consider the amount of coverage offered, the conditions, and the premium cost. Insurance is there to provide financial protection for you when you are in a difficult time such as when a child is diagnosed with a critical illness. However, the premium cost should not bankrupt you. 
To determine you and your family's need you can try out our critical illness insurance calculator. This tool will tell you how much coverage you may need to give you peace of mind, no matter what life throws at you.
What else can I do to protect my child?
In addition to children's critical illness insurance, which can take care of financial needs if they fall ill, you can also purchase a children's life insurance policy. These policies are purchased by a parent or guardian as either a rider on the parent's policy or as a stand-alone policy for the child. Children term riders are generally the least expensive way to obtain coverage for your child. Stand-alone life insurance policies for children are normally issued as whole-life products. These stand-alone policies are guaranteed to remain in force for the covered child's entire lifetime (including into adulthood) and generate dividends, creating an increasing pool of investment resource and coverage for the child.

Still looking for the best critical illness insurance rates?
PolicyAdvisor saves you time and money when comparing Canada's top life insurance companies. Check it out!
GET STARTED
The information above is intended for informational purposes only and is based on PolicyAdvisor's own views, which are subject to change without notice. This content is not intended and should not be construed to constitute financial or legal advice. PolicyAdvisor accepts no responsibility for the outcome of people choosing to act on the information contained on this website. PolicyAdvisor makes every effort to include updated, accurate information. The above content may not include all terms, conditions, limitations, exclusions, termination, and other provisions of the policies described, some of which may be material to the policy selection. Please refer to the actual policy documents for complete details. In case of any discrepancy, the language in the actual policy documents will prevail.  All rights reserved.
If something in this article needs to be corrected, updated, or removed, let us know. Email editorial@policyadvisor.com.
KEY TAKEAWAYS
Children's critical illness insurance provides a one-time, lump-sum payment to help the child through their circumstances
Premium costs for this coverage are generally low and guaranteed compared to adult's critical illness coverage
This coverage can be used for anything you need, including supplementing income lost when taking time off work to care for your child or for additional treatments that may not be covered by the provincial health care plan