Sun Life Critical Illness Insurance Review
SUMMARY
Sun Life Financial sells critical illness insurance with standard (1, 3, or 7 conditions) and enhanced (26 conditions) options and up to $2.5 million in coverage for 10-year terms or to age 75. They have coverage for up to 5 childhood illnesses and generous partial payout options for 8 conditions.
Sun Life is another well-established name in critical illness insurance. Their size and history mean they offer some of the best, most comprehensive coverage for critical illness except for one key factor: you must submit your application by paper and fully hand-written. For that reason alone, we can't award Sun Life full marks in 2021.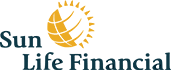 Best Critical Illness Insurance If You Must Use A Pen
Pros
The highest number of conditions covered (26 full-payout illnesses)
Generous partial benefit payouts
No survival period on most conditions
Long term care conversion option
Permanent coverage and limited pay options available
Children's coverage available
Cons
Paper form – no electronic app
Limited options for shorter-term coverage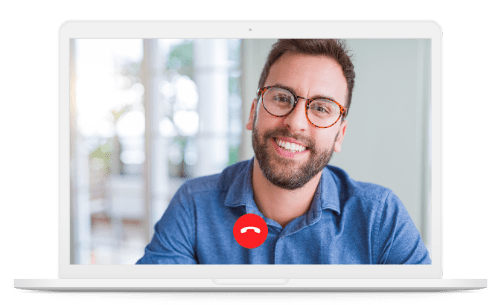 Need insurance answers now?
Call 1-888-601-9980 to speak to our licensed advisors right away, or book some time with them below.
Who is Sun Life?
Sun Life Financial is a truly global insurance company with operations in North, Central and South America, the UK, West Indies, Japan, China, India, and North Africa which extends beyond life insurance, with group, health, and investment products.  Sun Life also holds a Caring Company designation from Imagine Canada for its commitment to donate 1% of its pre-tax profit for the betterment of the communities they serve. Fun fact: during World War II, gold reserves and securities belonging to some European countries were secretly moved to Sun Life's Montreal headquarters for safekeeping during the conflict.
Does Sun Life sell critical illness insurance?
Yes, Sun Life does sell critical illness insurance; it is named Sun Critical Illness Insurance. They offer enhanced (26 conditions) and standard (1, 3, or 7 conditions), as well as coverage for dependent children.
| Product Name | Sun Critical Illness Insurance |
| --- | --- |
| Critical Illness coverage | Standard, Enhanced, and children's coverage |
| Available Terms | 10 years and to age 75 and 100 |
| Limited Pay option | Yes, at 10 and 15 years for permanent policies and 15 Pay for Term-to-75 |
| Maximum coverage | Up to $2.5-million |
| Conditions covered | Enhanced – 26 conditions |
| Loss of Independent Existence coverage | Yes |
| Partial payout conditions | 8 Eligible Conditions |
| Partial payment or early detection payment | Yes, 10% up to $50,000. One claim can be made per illness for a maximum of 4 times. |
| Childhood illnesses coverage | Yes, 5 additional childhood illnesses covered. |
| Survival period | 30 days |
| Return of Premium on death | Yes |
| Return of Premium on expiry/cancellation | Yes, after 15 years |
| Second option | No |
| Electronic application | No |
| Online account access | No |

Still looking for the best critical illness insurance rates?
PolicyAdvisor saves you time and money when comparing Canada's top life insurance companies. Check it out!
GET STARTED
What critical illness insurance coverage and terms does Sun Life offer?
Sun Life's maximum coverage for critical illness insurance is $2.5-million. 
They offer coverage for loss of independent existence. They offer partial payouts for 8 different conditions. The payout is typically 15% of the policy up to $50,000. You can make 4 partial claims during your coverage period, but only 1 claim per condition.
Sun Life also offers coverage for 5 additional childhood illnesses.
The survival period (how long you must survive with the illness before you can collect your benefit) is usually 30 days.
Sun Life offers critical illness insurance for 10-year terms,  coverage up to age 75, and permanent coverage.
Limited-pay options are available for the 10 and 15 years.
How do I apply for Sun Life's critical illness insurance?
You can speak to advisors from the best online life insurance broker in Canada to find the best critical illness insurance product for your needs. If you prefer, you can enter your information and look up quotes using the button below or schedule a call with one of our licensed brokers to apply for Sun Life's critical illness insurance.
Need help?
Call us at 1-888-601-9980 or book time with our licensed experts.
SCHEDULE A CALL
The information above is a brief representative summary for indicative purposes only. It does not include all terms, conditions, limitations, exclusions, termination and other provisions of the policies described, some of which may be material to the policy selection. Please refer to the actual policy documents for complete details. In case of any discrepancy, the language in the actual policy documents will prevail. A.M. Best financial strength ratings displayed above are not a warranty of a company's financial strength and ability to meet its obligations to policyholders.