Foresters Critical Illness Insurance Review
SUMMARY
Foresters' critical illness coverage comes in two options—basic (covering 4 conditions) and enhanced (covering 25 conditions). They offer coverage up to $2 million as well as partial payments for 8 conditions, child cover, and return of premium options. In competition with the term 100 policies, Forester's offers term 80 policies in addition to the standard 10 and 20-year terms.

Best For Built-In Features
Foresters Financial Critical Illness insurance rating and review #review
Foresters has refreshed their critical illness insurance offering and made a strong move up the charts. They now offer both basic (Live Well) and enhanced (Live Well Plus) critical illness insurance which covers 4 and 25 illnesses respectively. They include return-of-premium on death as standard; however, the time for return-of-premium on cancellation is very long (starts at Year 20). They also have a unique Term 80 option.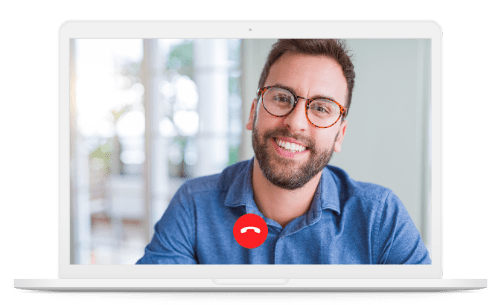 Need insurance answers now?
Call 1-888-601-9980 to speak to our licensed advisors right away, or book some time with them below.
Pros
Partial payment for 8 conditions (15% up to $50,000)
Access to Foresters' community benefits
Return of premium options available
Unique Term-to-80 option available
Child Cover available (with 5 additional conditions)
Digital e-policy
Cons
Partial payout reduces final coverage
No limited pay options available
No permanent coverage
Who is Foresters?
Foresters Financial derives from the Independent Order of Foresters – a socially responsible, international financial services provider that has served North America for 140 years since splitting from a UK-based parent group. Foresters Financial has been an early champion of gender and racial equality and is known internationally for its charitable efforts in times of tragedy and need.
Types of critical illness insurance policies Foresters Financial offers
Foresters offers two critical illness insurance products. Live Well Plus is their enhanced coverage plan (covering 25 conditions), while Live Well provides basic coverage (4 conditions).
Coverage and policy details
Foresters' maximum coverage for critical illness insurance is $2-million. 
They offer coverage for loss of independent existence. They offer partial payouts for 8 different conditions, and they can be claimed twice. The payout is typically 15% of the policy up to $50,000, and partial payments can be claimed once during the coverage period (which reduces the final benefit).

Foresters survival period (how long you must survive with the illness before you can collect your benefit) is 30 days.
Foresters offers critical illness insurance for a 10- or 20-year term or coverage up to 80 years of age.
There are no limited-pay options available.
| Product Name | Live Well Plus (Enhanced), Live Well (Basic) |
| --- | --- |
| Critical Illness coverage | Basic and Enhanced Coverage |
| Available Terms | 10, 20 years and to age 80 |
| Limited Pay option | None |
| Maximum coverage | Up to $2-million |
| Conditions covered | 4 (basic) and 25 (enhanced) |
| Loss of Independent Existence coverage | Yes |
| Partial payment or early detection payment | Yes |
| Childhood illnesses coverage | Yes for enhanced coverage |
| Survival period | 30 days |
| Return of Premium on death | Yes |
| Return of Premium on expiry/cancellation | Yes. Year 20 onwards |
| Second option | No |
| Electronic application | Yes |
| Online account access | Yes |
| Electronic policy delivery | Yes |

Still looking for the best critical illness insurance rates?
PolicyAdvisor saves you time and money when comparing Canada's top life insurance companies. Check it out!
GET STARTED
Does Foresters critical illness insurance offer a return of premiums?
Yes, Foresters offers return of premiums on death and return of premium on expiry or cancellation of the policy after its 20th year.
How do I apply for Foresters' critical illness insurance?
You can apply for Foresters' critical illness insurance using the best online life insurance broker in Canada. You can enter your information and look up quotes using the button below or schedule a call with one of our licensed brokers to apply for Foresters' critical illness insurance.
Need help?
Call us at 1-888-601-9980 or book time with our licensed experts.
SCHEDULE A CALL
The information above is intended for informational purposes only and is based on PolicyAdvisor's own views, which are subject to change without notice. This content is not intended and should not be construed to constitute financial or legal advice. PolicyAdvisor accepts no responsibility for the outcome of people choosing to act on the information contained on this website. PolicyAdvisor makes every effort to include updated, accurate information. The above content may not include all terms, conditions, limitations, exclusions, termination, and other provisions of the policies described, some of which may be material to the policy selection. Please refer to the actual policy documents for complete details. In case of any discrepancy, the language in the actual policy documents will prevail. A.M. Best financial strength ratings displayed above are not a warranty of a company's financial strength and ability to meet its obligations to policyholders. All rights reserved.
If something in this article needs to be corrected, updated, or removed, let us know. Email editorial@policyadvisor.com.