Sun Life Insurance Review – Updated 2023
SUMMARY
Sun Life Financial produces traditional term life insurance packages with medical and non-medical policies with permanent conversion options. The four product lines include SunTerm (what you would see standard in the full term life market up to $15 million in coverage), SunSpectrum Term (smaller premiums for lower coverage), SunLife Go (shorter terms and fewer rider options, but up to $1 million coverage), and SunLife Go Simplified (non-medical, lower coverage).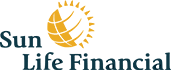 Best for In-Person Purchase
Sun Life insurance rating and review
Sun Life's flagship products (Sun Term and Sun Spectrum Term) are sold primarily offline, through in-person meetings with their vast network of financial advisors and distributors.
Sun Life Term products offer standard features and optional benefits that are generally comparable to the market. However, the pricing of their premiums may not be easy on your wallet.
If you are looking for traditional term insurance with an in-person purchase process, you should consider Sun Life.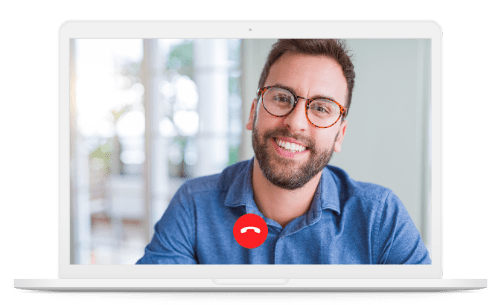 Need insurance answers now?
Call 1-888-601-9980 to speak to our licensed advisors right away, or book some time with them below.
Sun Life insurance pros and cons
Sun Life insurance pros
Optional benefits: Customize the policy with multiple riders, both for yourself and for other family members
Convertibility up to age 75, most competing products convert up to age 70 or 71
Can optionally convert into a robust set of whole life and universal life Sun Life products
Medical and non-medical options available
Sun Life Go offers up to $1 Million coverage for all persons legally living in Canada
Online application process
Digital e-policy
Sun Life insurance cons
Limited term options are available (only 4)
You cannot choose your own coverage term as some other companies offer
Pricing is significantly higher than comparable term life insurance products
Stricter underwriting process for prior health conditions
Who is Sun Life Insurance?
Sun Life Financial, Inc., founded in 1865, is one of the largest life insurance companies in the world.
The company was started in Montreal, Quebec, as The Sun Insurance Company of Montreal. In 1979 the company shifted its headquarters from Montreal to Toronto. Today the company is a leading global financial organization with operations in a number of markets worldwide including the U.S., the U.K., Ireland, Hong Kong, Philippines, Japan, Indonesia, India, China, Australia, Singapore, Vietnam, Malaysia and Bermuda. The company has 37,000 employees and distributes its products through more than 112,000 advisors.
Apart from insurance, Sun Life Assurance Company of Canada is a major player in the wealth and asset management market, with over $1 trillion CAD worth of assets under management (AUM) across the world.
Key facts about Sun Life and Health Insurance Company
Founded: 1865
Headquarters: Toronto, Ontario
AM Best Rating: A+
Better Business Bureau Accreditation and Rating: No / A+
Assets: $173.2 billion
Annual Premiums: $20.9 billion
Find out more insurance facts about the biggest life insurance companies in Canada.
How much does life insurance from Sun Life Insurance cost?
Representative values. Insurance premium for SunTerm 20 based on non-smokers in good health. $500,000 life insurance benefit coverage, 20-year term.
| Age | Male | Female |
| --- | --- | --- |
| 30 | $33.30 | $26.10 |
| 35 | $35.10 | $28.80 |
| 40 | $52.65 | $40.50 |
| 45 | $82.80 | $59.40 |
| 50 | $141.75 | $95.85 |
| 55 | $259.20 | $176.40 |
| 60 | $469.80 | $322.20 |
| 65 | $718.20 | $498.60 |
Check out PolicyAdvisor's life insurance calculator.
Types of term life insurance policies Sun Life Insurance offers
Sun Life Insurance offers four different term life insurance products:
SunTerm
Sun Life's standard product, with features you would find in most term life insurance plans.
Offered in 10, 15, 20 and 30-year terms with guaranteed level premiums
SunTerm 10 and SunTerm 15 are exchangeable for SunTerm 20 or SunTerm 30 should your coverage needs change
All terms offer optional benefits such as children's insurance riders, waiver of premium on total disability, guaranteed insurability, and accidental death benefit
Includes a non-contractual living benefit where the insured may be eligible to take a 50% advance of the coverage amount, in the case of a terminal illness, up to a maximum of $250,000. The fine print: the payment is not contractual and is discretionary by Sun Life on a case-by-case basis
All terms are renewable to age 85 and convertible before age 75
Joint-first-to-die and multiple life options available
 Minimum coverage amount for this product is $250,000
SunSpectrum Term Insurance
Similar to SunTerm, but with a considerably lower minimum coverage amount of $50,000. You could consider this if you want coverage for smaller amounts. Offers most features included in SunTerm such as:
10, 15, 20 and 30-year terms with guaranteed level premiums
All terms are renewable to age 85 and convertible before age 75.
SunSpectrum Term 10 and SunSpectrum Term 15 are exchangeable for 20 or 30 year terms, should your coverage needs change.
All terms offer optional benefits such as children's insurance riders, waiver of premium on total disability, guaranteed insurability, and accidental death benefit
Includes a non-contractual living benefit, as above
All terms are renewable to age 85 and convertible before age 75.
Joint-first-to-die and multiple life options available
Sun Life Go Term Life Insurance
A simpler to issue insurance product with coverage amounts from $100,000 to $1 million
Available in 10 or 20 year terms for those between the ages of 18 and 69
Simpler online application process
Answer some health questions to apply online: You will not need to take a medical test
Terminal illness benefit
This product does not have the other benefits/riders available with Sun Spectrum and SunTerm
Price is significantly more expensive than other term insurance products
Sun Life Go Simplified Term Life Insurance
A simplified issue, non-medical term insurance product for small coverage amounts
You can choose from 3 amounts: $50,000, $75,000 or $100,000
The only term available is 10 years
You only need to answer 3 health-related questions
Terminal illness benefit
No other optional riders/benefits
Product is suitable for those with moderate to severe health considerations, who may not qualify for traditional medically underwritten products or other non-medical products available in the market
Significantly more expensive due to limited health information being shared
Coverage and policy details
Available Term Lengths: 10, 15, 20, and 30 years
Available Term Types: Guaranteed level premiums
Maximum Amount of Coverage: $15,000,000
Renewability: Yes, renewable to age 85 (for SunTerm and SunSpectrum only)
Convertibility: Yes, convertible before age 75 (for SunTerm and SunSpectrum only)

More choice. Lower price.
PolicyAdvisor saves you time and money when comparing Canada's top life insurance companies. Check it out!
GET STARTED
What other insurance policies does Sun Life Insurance offer?
Sun Life Canada offers a wide range of insurance products to customers, apart from term life, such as:
Permanent Insurance
Permanent life insurance provides you with coverage from the day the policy is settled until the day you die. Premiums are level and guaranteed, and as long as you keep paying the premiums the coverage never expires. Sun Life offers three different permanent life insurance policy options: non-participating, participating, and universal.
Non-Participating Life Insurance
Sun Life offers three policy options for non-participating permanent insurance.
Sun Life Go Guaranteed Life Insurance. Simplified, guaranteed no-medical whole life coverage available with death benefits from $5,000 to $25,000. Complete online fulfillment
SunSpectrum Permanent Life II. Whole life insurance coverage up to $10,000,000 that needs no active management.
Sun Permanent Life Insurance. Guaranteed lifetime protection with coverage from $250,000 to $10,000,000
Participating Life Insurance
Sun Par Protector II. Participating whole life insurance that seeks to generate long-term cash value and death benefit growth
Sun Par Accumulator II. This policy focuses on higher cash value growth in the near term
Sun Par Accelerator. Participating permanent life insurance guaranteed to be fully paid-up in eight years. Provides high cash values over the short term, as well as long-term cash value and death benefit growth
Universal Life Insurance
Universal life insurance is like whole life insurance, except there is a self-directed long term investment component: your insurer gives you options for investing the cash value of your policy.
Sun Life offers 3 options for universal life insurance:
SunUniversalLife II. Policyholders can choose from four coverage options, six Cost Of Insurance structures, and five death benefit options
SunUniversalLife Pro. This is permanent protection that has been designed specifically for corporations, business owners, and professionals
SunSpectrum Universal Life II.  This policy's reduced paid-up feature allows the policyholder to stop making payments after age 70. It also features a guaranteed investment bonus that rewards you for maintaining and growing the policy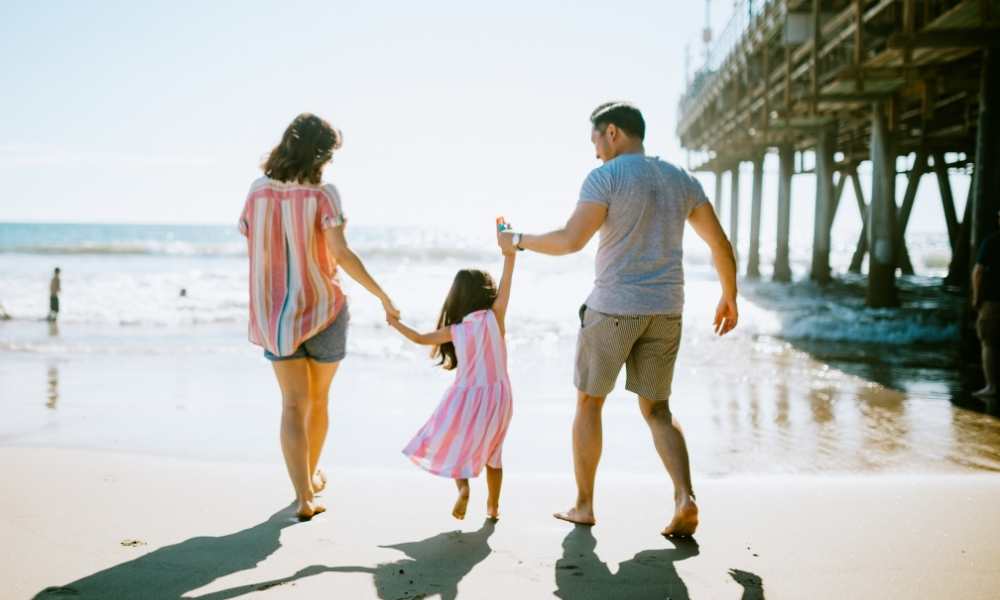 Critical Illness Insurance
Critical illness insurance is a living benefit insurance policy that pays out a tax-free lump sum if you develop a specified illness, health event, or undergo treatment while under its coverage, after a minimum of 30 days from when you are first diagnosed (90 days for cancer). This coverage is available for a period of time also known as term length; and you determine it when purchasing the policy.
Sun Life offers critical illness insurance for adults and children through several policy options with its Sun Critical Illness Insurance product:
Enhanced (26 conditions) and children's coverage available (5 additional conditions)
8 conditions are eligible for partial payouts
Early detection is eligible for partial payment (10% of the benefit up to $50,000)
Terms: 10 years and to age 75 and 100
10 and 15 year limited pay options
Maximum coverage: $2.5-million
Coverage for Loss of Independent Existence Included
Return of Premium on death and expiry/cancellation available (after 15 years)
For more information and an in-depth look at their critical illness coverage, read our Sun Life Critical Illness Insurance Review.
Disability insurance
Disability insurance (or income protection insurance) is a policy that offers you protection against loss of income. It replaces a substantial portion of your paycheque if you become disabled until you return to good health and resume work (or the end of your coverage period).
Sun Life offers different options for disability insurance though one needs to contact an insurance broker to get coverage and information and quotes pertaining to Sun Life's policies.
Health and Dental Insurance
Sun Life administers both group and individual plans for health and dental insurance and is one of the country's most recognizable names in workplace insurance benefits. They offer individuals Basic, Standard, and Enhanced plans. Sun Life also offers easy conversion to individually owned health insurance plans when switching over from group coverage – which is available without medical underwriting.
Long Term Care Insurance
Sun Life offers both Sun Long Term Care Insurance and Sun Retirement Health Assist to protect against healthcare costs in retirement.
Is Sun Life Insurance right for you?
While Sun Life Insurance offers name recognition and basic life insurance coverage products that are a fit for many Canadian consumers  – there may be better options. As insurance advisors for multiple life insurance companies and products, we can help you decide if Sun Life's products are the best fit for you.
As Canada's best online life insurance advisor, we provide helpful advice and assist you in comparing and choosing product offerings across all our partner companies. Speak to our licensed advisors and we can assist you in finding the best coverage for your needs and securing your family's financial future.
Need help?
Call us at 1-888-601-9980 or book time with our licensed experts.
SCHEDULE A CALL
The information above is intended for informational purposes only and is based on PolicyAdvisor's own views, which are subject to change without notice. This content is not intended and should not be construed to constitute financial or legal advice. PolicyAdvisor accepts no responsibility for the outcome of people choosing to act on the information contained on this website. PolicyAdvisor makes every effort to include updated, accurate information. The above content may not include all terms, conditions, limitations, exclusions, termination, and other provisions of the policies described, some of which may be material to the policy selection. Please refer to the actual policy documents for complete details. In case of any discrepancy, the language in the actual policy documents will prevail. A.M. Best financial strength ratings displayed above are not a warranty of a company's financial strength and ability to meet its obligations to policyholders. All rights reserved.
If something in this article needs to be corrected, updated, or removed, let us know. Email editorial@policyadvisor.com.