How long do I need disability insurance?
SUMMARY
Disability insurance offers a tax-free monthly benefit that replaces your paycheque if you cannot work due to a disability brought on by illness or injury. When considering disability insurance, you should choose a policy that lasts as long as you plan to work and rely on income from a paycheque.
Regardless of the work you do, accidents and health scares can lead to disabilities that may diminish your income-earning potential.
The bills don't disappear when you're down. That's why it's crucial to be adequately prepared for anything. Buying disability insurance coverage is one of the best ways to ensure your financial needs are met if something unexpected prevents you from working.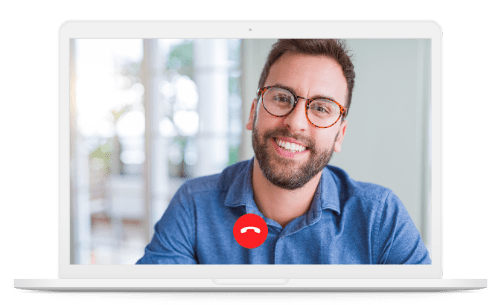 Need insurance answers now?
Call 1-888-601-9980 to speak to our licensed advisors right away, or book some time with them below.
What is disability insurance?
Disability insurance coverage is an insurance policy that will pay out a portion of your income if you lose your ability to work. The monthly insurance payout steps in to cover loss of income from disabilities caused by illness or injuries for as long as the disability meets the insurance provider's stipulated definition of disability, as well as the class of work your policy covers. Learn more about disability insurance definitions here.
The insurer will typically pay between 60% and 80% of your income to provide a financial cushion when you are unable to work. In Canada, disability benefits are non-taxable, provided you pay for the premiums using taxed earnings.
Even if you have government or employer-issued coverage, you can buy an independently owned disability insurance policy customized to your needs to account for any gaps in your coverage.
An independent policy allows you to get the maximum monthly coverage that suits your individual needs. Moreover, private disability coverage can keep your income protection intact even if you move or change employers.
The premium you pay will depend on factors like:
The coverage amount
Your age
What you do
Your gender
Your medical history
Once you buy your policy, your premium won't change during the term. You can read more about how much disability insurance costs here.
How long should my disability coverage last?
Long-term disability coverage can typically last for several years or until retirement age. Typically, disability pay-out terms will vary depending on the specific policy.
The exact term of your disability benefits will depend on the benefit period specified by your policy. For example, the benefit period can last for 2 to 10 years or until age 65 or 67.
While it's prudent to get cover that will last for the amount of time you plan to work and earn an income, many also opt to cover only the financially riskiest years of their life when their dependents count on their monthly income the most.

More choice. Lower price.
PolicyAdvisor saves you time and money when comparing Canada's top insurance companies. Check it out!
GET STARTED
Do I lose my life insurance if I use my disability insurance?
Life insurance and long-term disability coverage both provide income protection. However, they still remain two separate policy types.
For life insurance coverage to pay out one's beneficiaries, the insured person needs to be deceased. In contrast, disability payouts can only be paid to a living policyholder.
Receiving a disability insurance benefit should not interfere with your life insurance coverage as long as you don't stop paying your life insurance premiums.
Some life policies give you the option to add optional riders to your life insurance policy. These riders can provide you with variations on disability insurance coverage. For example, an accelerated death benefit rider will allow you access to all or a portion of your death benefit in the event that you develop a disabling or terminal illness.
Protect your earnings with disability coverage
It's important to consider what can happen if an injury or sickness hinders your ability to work. Especially in the prime of your income-earning years when you are more likely to easily qualify for disability coverage at a lower premium.
PolicyAdvisor has years of experience helping Canadians with disability insurance and can help you understand your current disability benefits and assist you in filling any gaps in coverage.
Need help?
Call us at 1-888-601-9980 or book time with our licensed experts.
SCHEDULE A CALL
The information above is intended for informational purposes only and is based on PolicyAdvisor's own views, which are subject to change without notice. This content is not intended and should not be construed to constitute financial or legal advice. PolicyAdvisor accepts no responsibility for the outcome of people choosing to act on the information contained on this website. PolicyAdvisor makes every effort to include updated, accurate information. The above content may not include all terms, conditions, limitations, exclusions, termination, and other provisions of the policies described, some of which may be material to the policy selection. Please refer to the actual policy documents for complete details. In case of any discrepancy, the language in the actual policy documents will prevail.  All rights reserved.
If something in this article needs to be corrected, updated, or removed, let us know. Email editorial@policyadvisor.com.
KEY TAKEAWAYS
Disability insurance provides a tax-free monthly benefit to replace a significant portion of earnings lost due to disability.
Consider buying disability insurance that lasts for as long as you plan to work and earn an income