Can I pay for super visa insurance monthly?
SUMMARY
The IRCC is accepting super visa insurance paid in monthly instalments. Right now, that is limited to certain insurance providers only. But it's expected that monthly payment policies from other providers will soon be accepted too. This is welcome news for families who want more flexibility with how they pay for their super visa insurance policy.
Since 2011, the Canadian super visa program has helped to connect Canadian citizens and residents with their foreign parents and grandparents. And the unique health insurance plan for visitors to Canada on this kind of visa, also known as super visa insurance, has helped keep them covered in case an emergency happens during their stay.
However, there has been some confusion about super visa insurance payment options. The rules about how you can pay for it have changed a few times since the program was rolled out. In this article, we'll clarify the issue and provide some details on what kind of payment options are available.
Click here to read our full guide on super visa insurance and how it works.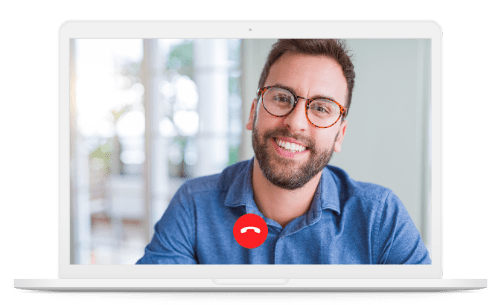 Need insurance answers now?
Call 1-888-601-9980 to speak to our licensed advisors right away, or book some time with them below.
Can I pay for super visa insurance monthly?
Yes, you can pay for super visa insurance either monthly or yearly. Just be aware that only certain providers offer monthly payment plans right now. Most providers only allow you to pay annually.
But either option is accepted by the Canadian government. They only require that the medical insurance plan for visitors with this kind of visa be paid by the time that person arrives in Canada, either:
Paid in full for a 12-month period
Deposit paid for a monthly payment plan
Note that the government will not accept just quotes for a payment plan. The insurance policy must be paid according to the requirements listed above.

What is a super visa?
A super visa is a unique visitor visa for the foreign parents and grandparents of Canadian citizens and permanent residents. It's a 10-year multiple entry visa that allows visitors to stay for up to 5 years, with the option to apply for a 2-year extension.
What is super visa insurance?
This is a specialized form of travel medical insurance that is designed to cover visitors for the entire time they are in Canada. It helps cover the costs of medical emergencies and other health care needs that may arise during their stay. The main purpose of this kind of coverage is to make sure visitors aren't a financial burden on the public healthcare system — or on the family members they are visiting.
Is super visa insurance mandatory?
Yes, it is mandatory. To be allowed to enter Canada, you need to have a policy that:
Covers emergency medical care
Has a minimum coverage of $100,000 CAD
Is valid for at least a 12-month period
Is bought from a Canadian insurance company
Is active when you arrive in Canada
Did the rules about super visa insurance payments change?
Yes, the rules about how you can pay for super visa medical coverage changed a few times in 2022 and 2023. This is what caused some confusion for visa-holders and their family members.
From August to December 2022, the Canadian government said that super visa insurance payments had to be made in full at the time of purchase. Otherwise, visa-holders might not be allowed to enter the country. This led some families to worry that something might happen to their visitor status unless they paid in-full right away.
But now, you are allowed to pay in monthly instalments if your provider gives that option. This is welcome news for families looking for more flexibility with how they pay for their insurance policy!
``Canadian citizens and permanent residents are permitted to buy super visa insurance on behalf of their visiting parents or grandparents. In fact, many people choose to do just that.``
- Ripenjeet Sandhu, Insurance Advisor, PolicyAdvisor.com
Will the new super visa insurance payment rules affect me?
The new rules will mostly affect new visa-holders who are looking to buy health insurance for their stay. But it could also affect insured people who are already in Canada.
Here's how it could affect you:
1. If you don't have supervisa insurance yet
The new rules will have the biggest effect on anyone who has not entered Canada yet, including:
Super visa applicants who have not yet been approved
Super visa applicants who were approved, but who have not travelled to Canada yet
People who are just starting the application process
People who have not started their applications
If you're in this category, you will now be able to pay for your supervisa insurance either monthly or yearly — the choice is up to you and your family!
2. If you already paid in full for your supervisa insurance policy
Insured people who arrived in Canada and paid for health insurance in full, as was required between August – December 2022, will not be affected by the change to payment rules. Your plan is already paid for the year.
3. If you are already paying monthly for your supervisa insurance policy
Insured people who are already in Canada and paying for their super visa health insurance monthly will also not be affected. You can continue to pay your monthly premiums as usual.
Can I switch to monthly super visa insurance payments?
Yes, you can change from a yearly to a monthly payment plan for your super visa medical insurance coverage, if your provider has that option. Remember, only a few providers offer monthly payment options.
If you've already paid in full for the full year of health insurance for your super visa, you may have to wait until your current plan ends before you can switch to a monthly payment plan.
Or, if you're already in Canada and you want to stay longer by extending your visa, you can ask for a monthly payment plan when you renew your health insurance.
How to get the best super visa insurance deals
You can easily find the best deals on Canadian supervisa insurance with PolicyAdvisor.com. Use our free online quoting tool to get super visa insurance quotes and compare prices from top Canadian providers in less than a minute.
Or schedule a call with one of our licensed insurance advisors for expert advice on which travel insurance policy would be best for you and your family.

Be your family's superhero
Give your parents or grandparents the best super visa health insurance with PolicyAdvisor.
GET QUOTES
Frequently Asked Questions
How much does super visa insurance cost?
As with most insurance premiums, super visa insurance costs depend on factors like:
Applicant age
Applicant health status
Applicant health history
Policy length
Coverage amount
Deductible options
The average cost of super visa health insurance policies is just over $1,000 to upwards of $1,500 per year. However, the cost can also be well over $2,000, again depending on the factors listed above.
People who have pre-existing medical conditions — like diabetes, high blood pressure, cancer, heart conditions, lung conditions, etc. — may have to pay a higher cost for their health insurance.
Check out some quotes right here on our website to find a policy that matches your family's needs and budget.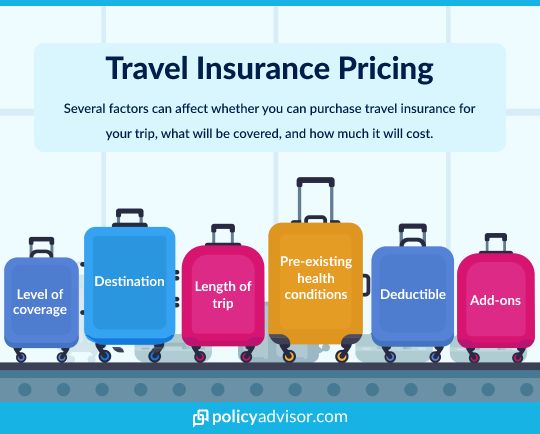 Can a relative buy super visa insurance for me?
Yes, Canadian citizens and permanent residents can buy a policy on behalf of their visiting parents or grandparents. In fact, many people choose to do just that.
With this program, Canadian citizens and residents are considered the sponsors of their visiting family members. Since they are financially responsible for the visit, most people will buy the necessary super visa coverage on behalf of their visiting relatives.
Read more about buying travel insurance for visiting parents or grandparents for shorter stays.
Is super visa insurance refundable?
Yes, you can get a refund if you need to cancel your insurance coverage. But we don't recommend that you cancel your policy except in a few rare circumstances.
Your supervisa insurance has to remain active for the entire duration of your stay for your visa to remain valid. If you cancel it, your visa might be revoked.
The few exceptions would be:
If the insured person leaves Canada earlier than expected
If the super visa application is denied
In either of these cases, or similar situations, it may be necessary to cancel the policy. At that time, the insurance provider would give you a partial refund.
How long does it take to get super visa insurance?
In most cases, you're approved as soon as you complete the application process. It's quite fast and simple to get the coverage you need. Getting approved for the actual visa itself is much more complex and takes far more time.
You can apply for super visa insurance in a matter of minutes with PolicyAdvisor. We give you the option to apply online or over the phone with one of our expert advisors. So, you're free to apply however is easiest for you.
Need help?
Call us at 1-888-601-9980 or book time with our licensed experts.
SCHEDULE A CALL
KEY TAKEAWAYS
You are allowed to pay for Canadian super visa insurance either monthly or yearly
Only a select number of Canadian insurance providers offer monthly payment options for super visa health insurance
The process to get super visa insurance is very easy and usually approved instantly