BMO Life Insurance Review
SUMMARY
BMO Life Insurance is a competitively priced term life insurance with the ability to convert into a broad suite of proprietary permanent products. Options for BMO's life insurance include term lengths of 10, 15, 20, 25, and 30 years, as well as Term 100, permanent life insurance, critical illness insurance, and more at reasonable prices.

Product
BMO Term Life Insurance
Best Life Insurance For Affordability
BMO Insurance's term life insurance is a great option for individuals, couples, or business owners. It can cover mortgages and other debts, final expenses, and provide for dependents and also be used to protect businesses and their key employees.
BMO Insurance term life insurance policies offer terms ranging from 10 to 30 years. All term life plans can be converted to a permanent life insurance policy at any time before age 70. Term 10 plans can be exchanged for longer terms: Term 15, 20, 25 or 30. Term 10, 15 and 20-year plans are renewable and convertible. Term 25 and 30 plans are convertible, although not renewable.
There are riders for critical illness insurance, accidental death insurance, waiver of premium in case of disability. One can also add a children's life insurance rider.
Another great feature of BMO Insurance is its unique Compassionate Benefit Program. This is a non-contractual cash benefit offered by BMO Insurance to term life policyholders with a limited life expectancy who may require a source of funds to help them manage their medical bills and unexpected financial costs.
For term life policyholders, an initial advance of up to 50% of the base coverage (maximum of $250,000) may be paid out if the policyholder is diagnosed with a terminal illness with a life expectancy of 12 months or less. This is available on individually-owned single and joint life policies (max of 2 insured) as well.
Pros
Value for money pricing

Multiple term life insurance coverage options available

Ability to exchange 10-year policy into longer term (15, 20, 25, and 30 year coverage options)

Compassionate benefit program allowing advance of term life insurance coverage amount for policy holders needing financial support while dealing with a terminal illness

Options to convert into multiple types of permanent life insurance products
Cons
No online account

Only issues paper policies, no digital option

Longer-term products (Term 25 and Term 30) are not renewable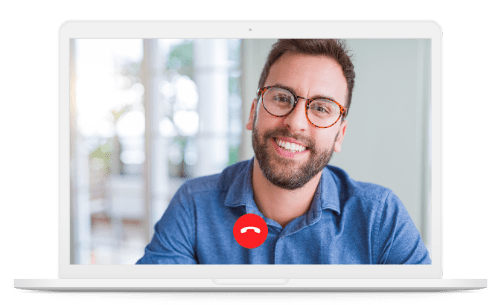 Need insurance answers now?
Call 1-888-601-9980 to speak to our licensed advisors right away, or book some time with them below.
Who is BMO Insurance?
BMO Insurance is a member of the BMO Financial Group, which was founded in 1817, and is another of Canada's largest financial institutions. Operating as a separate business unit, BMO Insurance offers term and permanent life insurance, accident, travel, and critical illness insurance. BMO Insurance also offers income annuities and guaranteed investment funds. The BMO Life Assurance Company portfolio was bolstered by the acquisition of AIG's life insurance business in 2009.
BMO Insurance: Quick Facts
When was BMO Insurance founded?

1817

Where is BMO Insurance's headquarters?

Toronto, Ontario

AM Best Rating

: A (Excellent)

Better Business Bureau Accreditation and Rating

: N/A

Assets:

$11.2-billion

Annual Premiums:

$2.0-billion

Website: bmo.com/insurance
BMO Insurance Term Life Insurance Pricing
Representative values, based on non-smokers in good health. $500,000 coverage, 20-year term.
| Age | Male | Female |
| --- | --- | --- |
| 20 | $31.95 | $21.60 |
| 25 | $32.40 | $22.05 |
| 30 | $32.85 | $22.95 |
| 35 | $33.30 | $26.10 |
| 40 | $49.05 | $36.90 |
| 45 | $76.95 | $55.80 |
| 50 | $131.40 | $91.80 |
| 55 | $242.10 | $166.95 |
| 60 | $427.50 | $305.10 |
| 65 | $681.75 | $479.25 |
What term life insurance plans does BMO Insurance offer?

BMO Insurance offers their simply named Term Life insurance product with many options to personalize coverage for those applying.
Medical underwriting is generally required depending on age of the applicant and amount of insurance applied for 

Premiums are guaranteed

Term 10 plans have an exchange program, where the policyholder can renew for another eligible term policy after 1 year but before 5 years of their initial term 10 coverage.
What term life insurance amounts and coverage does BMO Insurance offer?
Available Term Lengths

: BMO Insurance offers term lengths of 10, 15, 20, 25, and 30 years. BMO also offers a term 100 permanent product

Available Term Types:

Guaranteed level premiums

Maximum Amount of Coverage

: $10,000,000

Convertibility

: All policies are convertible to a permanent life insurance policy before the policyholder reaches an age nearest of 70.

Renewability: Available on term 10, 15 and 20 year coverage products

More choice. Lower price.
PolicyAdvisor saves you time and money when comparing Canada's top life insurance companies. Check it out!
GET STARTED
What other insurance coverage does BMO Insurance offer?
In addition to Term Life insurance, BMO Insurance also offers:
Critical illness insurance

(both as a rider on their life insurance products, and as a sole offering)

Guaranteed life insurance with no medical underwriting, for those with severe health considerations

Accidental Death Benefit insurance 

Travel insurance (including annual travel plans)

Permanent life insurance through Term-100, Whole life and Universal life products
From our review of BMO Permanent Life Insurance:
Permanent Life Insurance: BMO Insurance Whole Life Plan
BMO's permanent life insurance product is a non-participating whole life plan. It offers an increasing death benefit, guaranteed cash values, and guaranteed level premiums. The permanent life insurance policy is very flexible: It includes several features which can help manage your insurance coverage based on your various circumstances.
Some of these are premium switching (changing the premium payment period), premium offset (you have the choice to stop paying premiums and have them deducted from the paid-up value of the policy's existing cash value), additional payments (you can accelerate the growth of the death benefit and cash value by making additional payments whenever possible) and policy loans.
From our review of BMO Critical Illness Insurance:
Critical Illness Insurance: BMO Insurance Enhanced Coverage
As one of Canada's largest financial institutions, BMO Insurance can take advantage of its heft and economies of scale to offer clients comprehensive, customizable critical illness insurance coverage at the best prices through its Living Benefit suite of products.
The coverage is comprehensive, with 25 conditions covered. BMO Critical Illness Insurance boasts higher coverage amounts, multiple terms (and whole life critical illness insurance coverage), and has limited pay and return of premium options available. On the downside, the policy has no online access, no children's critical illness insurance coverage options, and no second option available.
Is BMO Insurance right for you?
BMO Insurance offers unique life insurance coverage products that are a great fit for many Canadians. As insurance advisors for BMO Insurance's life insurance products, we can help you decide if BMO Insurance products are the best fit for you.
As Canada's best online life insurance advisor, we will assist you in comparing and choosing products across all our partner companies. Speak to our licensed advisors and we will be able to assist you in finding you the best coverage for your needs and answer any questions you have about BMO term life coverage, permanent life insurance, critical illness and disability protection, and more.

Need help?
Call us at 1-888-601-9980 or book time with our licensed experts.
SCHEDULE A CALL
The information above is a brief representative summary for indicative purposes only. It does not include all terms, conditions, limitations, exclusions, termination and other provisions of the policies described, some of which may be material to the policy selection. Please refer to the actual policy documents for complete details. In case of any discrepancy, the language in the actual policy documents will prevail. A.M. Best financial strength ratings displayed above are not a warranty of a company's financial strength and ability to meet its obligations to policyholders.