RBC Critical Illness Insurance Review
SUMMARY
RBC sells top-tier critical illness insurance coverage for those looking for long-term flexibility and comprehensive coverage. While there are no child riders, coverage includes up to 25 conditions for the full $2 million payout and 7 conditions for partial payout. As they age, policyholders can convert their coverage into payments for long-term care.
With Canadians living longer than ever, those shopping for critical illness insurance may also have long-term care on their minds. Fortunately, RBC Insurance has the market cornered on those keeping their eye on Father Time. Policyholders can convert their coverage into payments for long-term care when they are older without additional proof of insurability.

Best Critical Illness Insurance/Long-Term Care Combo Product
Pros
Large coverage amounts – up to $2 million
Comprehensive covered conditions: 25
Long-term care conversion without proof of insurability
Generous partial benefit payouts
Cons
Limited-term options
No Return of Premium on expiry or cancellation
No coverage for children
No lifetime coverage or limited pay options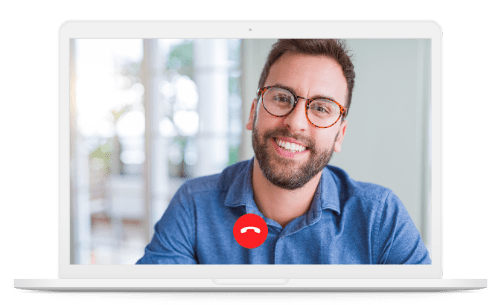 Need insurance answers now?
Call 1-888-601-9980 to speak to our licensed advisors right away, or book some time with them below.
Does RBC sell critical illness insurance?
Yes, RBC does sell critical illness insurance; it is named Critical Illness Recovery Plan. They offer enhanced (25 conditions) coverage.
| Product Name | Critical Illness Recovery Plan |
| --- | --- |
| Critical Illness coverage | Enhanced |
| Available Terms | 10 years and to age 65 and 75 |
| Limited Pay option | None |
| Maximum coverage | Up to $2-million |
| Conditions covered | 25 conditions |
| Loss of Independent Existence coverage | Yes |
| Partial payout conditions | 7 Eligible Conditions |
| Partial payment or early detection payment | Yes, 10% up to $50,000. Payable once. |
| Childhood illnesses coverage | None |
| Survival period | 30 days |
| Return of Premium on death | Yes |
| Return of Premium on expiry/cancellation | No |
| Second event coverage | No |
| Electronic application | Yes |
| Online account access | No |
What critical illness insurance coverage does RBC offer?
RBC's maximum coverage for critical illness insurance is $2-million. 
They offer coverage for loss of independent existence as an additional rider. They offer partial payouts for 7 different conditions. The payout is typically 10% of the policy up to $50,000 and is only payable once during the lifetime of the policy.
RBC offers no coverage for childhood illnesses.
The survival period (how long you must survive with the illness before you can collect your benefit) is 30 days.
RBC offers critical illness insurance for 10-year terms or coverage up to 65 or 75 years of age.
No limited-pay options are available.

Still looking for the best critical illness insurance rates?
PolicyAdvisor saves you time and money when comparing Canada's top life insurance companies. Check it out!
GET STARTED
How do I apply for RBC's critical illness insurance?
You can apply for RBC's critical illness insurance using the best online life insurance broker in Canada. You can enter your information and look up quotes using the button below or schedule a call with one of our licensed brokers to apply for RBC's critical illness insurance.
Need help?
Call us at 1-888-601-9980 or book time with our licensed experts.
SCHEDULE A CALL
The information above is a brief representative summary for indicative purposes only. It does not include all terms, conditions, limitations, exclusions, termination and other provisions of the policies described, some of which may be material to the policy selection. Please refer to the actual policy documents for complete details. In case of any discrepancy, the language in the actual policy documents will prevail. A.M. Best financial strength ratings displayed above are not a warranty of a company's financial strength and ability to meet its obligations to policyholders.