Empire Life Insurance Review
SUMMARY
Empire Life has many versatile and customizable products to fit your needs, from short-term life insurance to permanent life insurance with dividend options. Other features include a guaranteed acceptance plan with coverage up to $50,000—no medical exam required. Term life insurance coverage up to $10,000,000, critical illness up to $2,000,000, and other product options and riders to top-up coverage.

Best Insurance for Personalization
Our Empire Life insurance rating and review
Empire Life Insurance offers the Solution series of term life insurance products, which provide life insurance coverage for 10, 20, or 30-year terms and a permanent product up to age 100.  The Solution series offers flexible and affordable coverage with coverage available upon renewal up to age 100. Empire Life Insurance's Solution series of term life products can be combined across different terms and/or with Empire Life Insurance's Critical Illness Insurance products to achieve comprehensive coverage and save on policy fees. If one's insurance needs change, the term products are convertible to one of Empire Life Insurance's popular permanent insurance products such as EstateMax or Optimax. 
Given a wide choice of products and term options to choose from, Empire Life Insurance term life products can be personalized to create a comprehensive coverage to suit individual needs 
Empire Life Insurance also recently introduced a guaranteed issue permanent life product that offers lifetime coverage of up to $50,000 with no medical questions. The product is ideal for individuals with pre-existing health concerns that may make it difficult for them to obtain life insurance coverage.
Pros
Provides some of the most versatile coverage options in Canada


Ability to exchange shorter term policies (Annually renewable and 10 years ) into longer Empire Life term policies (20-year and 30-year coverage options)

Instant approval possible

Electronic contract delivery possible

Highly competitive premiums
Comprehensive offering of insurance riders
Solution 100 policy has cash values (unique for term policies)

Online account access
Cons
Limited term options

Annual renewable term coverage tops out at $499,999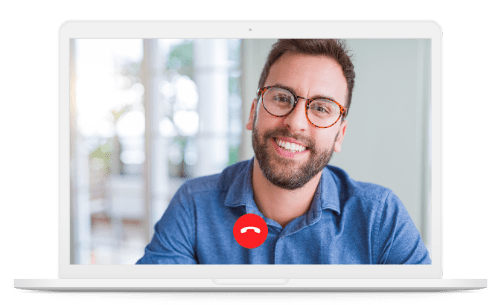 Need insurance answers now?
Call 1-888-601-9980 to speak to our licensed advisors right away, or book some time with them below.
How much does life insurance from Empire Life cost?
Representative values, based on non-smokers in good health. $500,000 coverage, 20-year term.
| Age | Male | Female |
| --- | --- | --- |
| 20 | $30.60 | $20.70 |
| 25 | $31.05 | $21.60 |
| 30 | $31.50 | $22.50 |
| 35 | $32.85 | $24.75 |
| 40 | $48.15 | $35.10 |
| 45 | $75.60 | $54.45 |
| 50 | $129.60 | $86.40 |
| 55 | $229.05 | $157.95 |
| 60 | $403.65 | $289.35 |
| 65 | $715.50 | $486.45 |
Who is Empire Life Insurance?
Established in 1923 in Kingston, Ontario, the Empire Life Insurance Company is evolving its life insurance products for the digital age. The company was recently named Life and Health Insurer of the Year, due to its focus on giving simple, easy, and digital access to their insurance products. The company ranks among the top life insurance companies in Canada. 
Empire Life Insurance: Quick Facts
Founded

: 1923

Headquarters

: Kingston, Ontario

AM Best Rating

: A

Better Business Bureau Accreditation and Rating

: N/A

Assets: $15.5 billion
Annual Premiums: $1 billion
Types of term life insurance policies Empire Life offers
Empire Life Insurance offers several term life insurance products with various options depending on your personalized coverage needs.
Solution ART
Annually renewable and convertible term life insurance for those seeking short term or temporary life insurance solutions. 

Coverage available up to age 100, at which time the policy is considered paid-up

Guaranteed premium rates with no increases for the first three years.

Premiums increase every year thereafter, up to the last renewal age of 85, after which they stay the same till age 100

Temporary life insurance coverage typically at a lower cost than longer-term coverage.

Ideal for applicants seeking temporary life insurance coverage for temporary needs e.g. to cover a short term personal or business loan. 

Can also be used by applicants that want an affordable solution in the interim as they plan to switch to a longer-term or permanent insurance solution after a short period of time 

Can be used by those that want to improve their health status (like by quitting smoking) or to reduce or remove an insurance rating (larger premiums charged by an insurance company). Solution ART provides an affordable solution for the present while one improves their status.

Can be used by those that want to improve their health status (e.g. intend to give up smoking) and then apply for longer-term coverage

Can be combined with other Solution products from the Empire Life Insurance suite of offerings to create a comprehensive offering.
Solution 10/20
10-year or 20-year term renewable and convertible life insurance

Short- or longer-term life insurance coverage which can serve many different needs.

Well suited to those looking to cover mortgages & debts or planning to cover their small business.

Coverage is available up to age 100, fully paid up at age 100

Guaranteed premium rates that increase every 10 or 20 years with last premium increase occurring at age 75 (Solution 10) or age 65 (Solution 20) and staying level until age 100

Solution 30
30-year term life insurance with guaranteed premiums

Policy is renewable and convertible

Coverage is available up to age 100, fully paid up at age 100

Premiums stay the same for the first 30 years, after which premiums increase annually to age 85, and thereafter remain the same till age 100. 

Coverage is fully paid up at age 100.

Ideal for those seeking long-term coverage to cover mortgage and debt responsibilities as well as final expenses and family income replacement.
Coverage and policy details
Available Term Lengths

: Annually renewable term, 10 years, 20 years, 30 years, and term-to-100 (part of the permanent suite)

Available Term Types:

Level coverage. Single, multi-life, joint first-to-die, and joint last-to-die coverage available

Maximum Amount of Coverage

: $10,000,000

Renewability

: Yes – see review above for more details

Convertibility

: Yes, up to age 75

More choice. Lower price.
PolicyAdvisor saves you time and money when comparing Canada's top life insurance companies. Check it out!
GET STARTED
What other insurance policies does Empire Life Insurance offer?
Empire Life Insurance offers a wide range of insurance products to customers, apart from term life, such as:
Health and Dental Insurance

Group Insurance plans

Participating Whole Life Insurance

Non-Participating Whole Life Insurance
Is Empire Life insurance right for you?
The Empire Life Insurance Company offers unique life insurance coverage products that are a great fit for many Canadian consumers that value the convenience offered by non-medical products. As insurance advisors for Empire Life insurance products, we can help you decide if Empire Life Insurance policies are the best fit for you.
As Canada's best online life insurance advisor, we will assist you in comparing and choosing products across all our partner companies. Speak to our licensed advisors and we will be able to assist you in finding you the best coverage and insurance quotes for your needs.
Need help?
Call us at 1-888-601-9980 or book time with our licensed experts.
SCHEDULE A CALL
The information above is a brief representative summary for indicative purposes only. It does not include all terms, conditions, limitations, exclusions, termination and other provisions of the policies described, some of which may be material to the policy selection. Please refer to the actual policy documents for complete details. In case of any discrepancy, the language in the actual policy documents will prevail. A.M. Best financial strength ratings displayed above are not a warranty of a company's financial strength and ability to meet its obligations to policyholders.