Can you get cash-back life insurance in Canada?
SUMMARY
Cash-back insurance is a term life insurance product that issues survival benefits at regular intervals throughout the coverage period. In other words, policyholders receive a percentage of the death benefit as they progress through their term. Cash-back insurance is not available in Canada.
When making a big investment, it's important to do your research and to plan for contingencies. What comes next? What are your expectations? Buying a life insurance policy requires future planning depending on your needs. Who will be your beneficiary? How much do you want your death benefit to be? Do you want to make additional money off of your policy? Are you looking for short-term or long-term gains?
Some life insurance carriers and sellers advertise "cash-back" or "money-back" insurance. It's an attractive short-term product that provides the security of getting some or all of your premiums back. This type of insurance is common outside of Canada, but can often be confused with policies that have a cash value. This article outlines the differences between these policies and what's available in the Canadian market.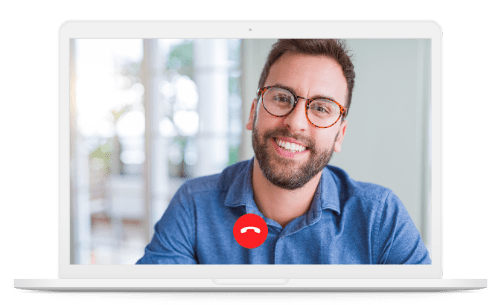 Need insurance answers now?
Call 1-888-601-9980 to speak to our licensed advisors right away, or book some time with them below.
What kind of life insurance gives you money back?
Money-back or cash-back life insurance is a type of term insurance that provides a return of your premiums at regular intervals of the term. Unlike other term insurance, when a money-back or cash-back policy term comes to an end, you receive a survival benefit and the assured sum of the policy minus what has already been paid to you through the regular interval payments. This type of insurance is appealing for people who want to ensure they get some sort of benefit for paying their premiums if they outlive their term life insurance policy. 
Money-back or cash-back insurance policies are quite popular in India and similar policies are available in the USA as well. Those who have held this type of policy outside of Canada or know someone who has might be curious as to if they're able to purchase a cash-back or money-back insurance policy in Canada. While this exact policy doesn't exist in Canada, there are ways to make your Canadian life insurance policy profitable and there are other types of insurance that do offer a return-of-premium rider for term and permanent life insurance policies.
Types of insurance in Canada
In Canada, there are two categories of life insurance. There's permanent life insurance and there is term life insurance. Within these types of insurance, there are subcategories such as limited-pay whole life insurance and universal life insurance. 
Term life insurance policies are fairly straightforward. They provide coverage for a set amount of time. This could be 1, 5, 10, 15, 20, 35 or any fixed amount of time depending on what the carrier offers. If you die within that time frame, your beneficiaries will receive a tax-free death benefit. However, if you don't die during the term policy, you will receive no death benefit and you will not get your premium payments back. Since a term policy is shorter than a permanent policy, premiums tend to be cheaper. 
Learn more about term life insurance.
Permanent life insurance is a bit more complex as there are more types of policies and nuances to each. A permanent life insurance policy provides coverage for your entire life and thus has a guaranteed tax-free death benefit. Certain policies can include cash value or investment components that allow you to make money off of your policy. Since these types of policies have a guaranteed death benefit and provide options for financial growth, premiums for a permanent life insurance policy are more expensive. Permanent life insurance is generally sub-categorized as whole life insurance, universal life insurance, and term-to-100 life insurance. 
Learn more about the types of permanent life insurance. 
Note that neither term nor permanent life insurance policies in Canada have a return-of-premiums rider. However, some permanent life insurance policies allow you to receive dividends from your invested insurance premiums.
Do you get money back from life insurance?
You cannot get your premiums back on life insurance in Canada in the same way "cash-back" or "money-back" insurance is advertised elsewhere. However, there are ways to make money through permanent life insurance. This could look like choosing a policy which provides dividends or one with a cash value from which you can withdraw and reinvest. 
Speak with an advisor to help determine the type of insurance that will be the best investment for you. 
Return of premium riders
As we've already established, you can't get cash-back from your life insurance policy, but you can opt for a return-of-premium rider on your disability or critical illness insurance. A rider is an additional add-on to a base insurance policy. 
A return-of-premium rider can be purchased as an add-on to your critical illness or disability insurance. This will ensure that you get back a partial or full refund on your premiums depending on your circumstances. In general, there are three types of these riders: return- of-premium on death, return-of-premium on expiry of the policy, and return-of-premium on cancellation or surrender of the policy. 
Learn more about return-of-premium riders.
Cash back insurance vs. cash value insurance
Cash-back insurance is a type of term life insurance that refunds your premiums at the end of the policy or during regular intervals throughout the policy term. This type of insurance is not available in Canada. However, there are return-of-premium riders that you can add to your critical illness and disability insurance that will provide you with a partial or full refund of your premiums. 
Cash value insurance refers to the cash value of your permanent life insurance policy. The cash value is the value that your policy has accrued since the start of the policy. Only permanent life insurance policies with a savings or investment component have a cash value. Throughout the duration of the policy you have the option to withdraw some of this money (minus any surrender fees) to help you meet other financial goals or in some cases take policy dividends as cash. 
Learn more about permanent life insurance cash value.

Still looking for the best life insurance rates?
PolicyAdvisor saves you time and money when comparing Canada's top life insurance companies. Check it out!
GET STARTED
Which life insurance policy is the best deal in Canada?
Like we mentioned, determining the best life insurance policies and companies depends on your personal financial goals. At PolicyAdvisor, we work with 30 of Canada's top life, critical illness, and disability insurance carriers to find you the best deals with the best coverage. If this is your first time looking into Canadian life insurance or you've already shopped the market, we're here to help you find the perfect policy. Book a call with one of our expert life insurance advisors today to see how you can benefit from life insurance. 
What happens to the life insurance cash value at death?
When a policyholder dies, their beneficiaries will receive the policy's death benefit, but not the cash value. In general, whatever money remains in the policy's cash value will go to the life insurance company. That's why it is important to use your policy's cash value strategically while you are living. In some cases, life insurance companies will allow policyholders to transfer their policy's cash value to the death benefit, increasing what they will leave behind for loved ones, but this must be arranged prior to the policyholder's death.
When does it make sense to purchase a cash value policy?
In deciding whether a cash value life insurance policy is right for you, it is important to think about your priorities. If you're looking for a simple, inexpensive way to protect your loved ones financially should you die unexpectedly, a permanent life insurance policy with cash value may not be your best option.
If you are seeking to use life insurance to achieve long-term financial goals, a policy with cash value is highly advantageous. For instance, many people purchase whole life insurance with a view to supplement their retirement incomes using the dividends generated by the policy's cash value.  
Cash value life insurance also provides a tax-protected investment option. This means that your investment will continue to grow untaxed until it is withdrawn. Even then, you are taxed only on gains. Similarly, some loans taken out against a life insurance policy's cash value are not subject to tax while the policy remains active.
All that being said, permanent life insurance policies with cash value are substantially more expensive than term life insurance policies. For that reason, they are often chosen by high earners to both pass along wealth to beneficiaries through the death benefit and generate investment income.
Is a life insurance policy with cash value is right for you?
Deciding which life insurance policy is the best depends on you and your family's financial goals. There is no one-size-fits-all plan, unfortunately—that would make our job way too easy. Permanent life insurance policies with cash value options do come at a higher premium cost compared to term life insurance plans, but they can be extremely beneficial for those looking for a guaranteed death benefit with the added bonus of investment opportunities. 
Let's have a chat about your financial goals. Book a call with one of our licensed life insurance advisors today! We work with over 30 of Canada's best life insurance companies and can shop around to make sure you get the policy that's right for you! 

Need help?
Call us at 1-888-601-9980 or book time with our licensed experts.
SCHEDULE A CALL
The information above is intended for informational purposes only and is based on PolicyAdvisor's own views, which are subject to change without notice. This content is not intended and should not be construed to constitute financial or legal advice. PolicyAdvisor accepts no responsibility for the outcome of people choosing to act on the information contained on this website. PolicyAdvisor makes every effort to include updated, accurate information. The above content may not include all terms, conditions, limitations, exclusions, termination, and other provisions of the policies described, some of which may be material to the policy selection. Please refer to the actual policy documents for complete details. In case of any discrepancy, the language in the actual policy documents will prevail.  All rights reserved.
If something in this article needs to be corrected, updated, or removed, let us know. Email editorial@policyadvisor.com.
KEY TAKEAWAYS
Cash back insurance is a term life insurance product that pays your premiums back throughout the term
Money back or cash back term life insurance isn't available in Canada
Permanent life insurance policies have a cash value that is accessible, but it is not a cash-back policy
Some policies permanent policies pay out cash dividends, but this is not available for term life insurance policies