Time for a life insurance check-up
SUMMARY
As life changes, so too do our insurance needs. We've made it easier for you to track your different coverage options—from auto insurance to life insurance—and find out when it might be time for a new policy or a policy refresh. PolicyAdvisor's Insurance Checkup tool evaluates your situation based on a few simple questions and provides expert guidance about how to best proceed.
Many of us only ever visit our doctor when we're sick.  If we feel fine, we'd rather be anywhere other than a cramped waiting room listening to a soundtrack of coughing, sniffing and sneezing.
However, in order to truly stay on top of your health, it's wise to schedule regular checkups to get ahead of any developing issues. After all, an ounce of prevention is worth a pound of cure.
At PolicyAdvisor, we take the same approach to insurance. Because you can't buy a policy after something's gone wrong, it's even more prudent to regularly check on your coverage needs. As a country, that's something we just aren't doing. In fact, 1 in 3 insured Canadians haven't even read their policy.
That's why we created our Insurance Checkup tool. By answering a few simple questions about your life, we can expertly assess your current insurance needs and highlight any areas where we think you might want to purchase coverage.
Our check-up runs the gamut from travel and pet insurance, to weightier fare like life and critical illness insurance.
The whole thing only takes minutes and doesn't require bright lights in your eyes or cold stethoscopes on your back. Unfortunately, there's no lollipop handed out at the end, but we're hoping the smart, honest advice will make you smile instead.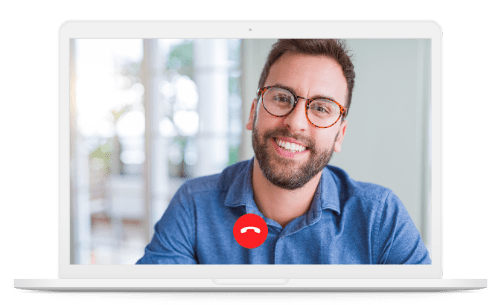 Need insurance answers now?
Call 1-888-601-9980 to speak to our licensed advisors right away, or book some time with them below.
Taking your temperature
In order to get an idea of who you are and what your needs may be, we need to build your profile. We do that by asking you a few questions about your family, your finances, and your personal details.
We want to know your age, sex and location, not because we're running a '90s themed chatroom, but because those details affect your life insurance costs. It's the same reason we ask about your marital status and if you have any children. Having those dependents will inform our recommendations for insurance to protect your family.
But keep in mind, we're not just trying to load you up on insurance policies, here. We only want to recommend what you actually need. So when we ask if you own a home, a car, or a pet, it's because if you don't, there's no need to recommend those types of insurance.
Finally, we like to get an overview of your current financial situation. No need to share specifics, we just want a ballpark estimate so we can make more accurate recommendations based on your assets and income.
Reviewing your records
We're not interested in pushing products you already own. That's why we ask about your current insurance coverage. If your auto insurance is taken care of and you have a policy to protect your pooch, let us know: we'll give you a checkmark and move onto the next item.
Our diagnosis
Using all the information you've supplied, our checkup tool assesses your needs and identifies any gaps in your insurance coverage. We separate our recommendations into priority categories: items we suggest you take action on right away, and those you should consider eventually.
We provide a simple explanation of each insurance product we recommend and its primary purpose.
If we recommend you purchase life insurance or critical illness insurance, you can then immediately start shopping for policies on our site or use our insurance needs calculators to dive deeper into your coverage requirements before searching for life insurance quotes.

Need help?
Call us at 1-888-601-9980 or book time with our licensed experts.
SCHEDULE A CALL
Further consultation
If you're still not sure what insurance coverage you need or maybe you just want more info on some of our recommendations, feel free to schedule a call with one of our advisors or start a chat instantly. We are happy to answer any of your questions.
Book your next check-up at the front desk
While our insurance assessment tool is great for first-time insurance buyers, it's also useful for those reviewing their current coverage. Just like an annual physical with your doctor, it's important to regularly review your insurance needs and adjust your policies accordingly. At PolicyAdvisor, you can always use our tools (like our life insurance needs calculator) free of charge and we promise we'll offer you a fair and honest assessment.
Now take two of these and call us in the morning.

More choice. Lower price.
PolicyAdvisor saves you time and money when comparing Canada's top life insurance companies. Check it out!
GET STARTED
The information above is intended for informational purposes only and is based on PolicyAdvisor's own views, which are subject to change without notice. This content is not intended and should not be construed to constitute financial or legal advice. PolicyAdvisor accepts no responsibility for the outcome of people choosing to act on the information contained on this website. PolicyAdvisor makes every effort to include updated, accurate information. The above content may not include all terms, conditions, limitations, exclusions, termination, and other provisions of the policies described, some of which may be material to the policy selection. Please refer to the actual policy documents for complete details. In case of any discrepancy, the language in the actual policy documents will prevail.  All rights reserved.
If something in this article needs to be corrected, updated, or removed, let us know. Email editorial@policyadvisor.com.
KEY TAKEAWAYS
1 in 3 Canadians hasn't read the fine print on their insurance policy.
It's important to understand what your current insurance needs and how they may change in the future.
PolicyAdvisor's Insurance Checkup tool offers custom assessments for many types of insurance, from pet insurance to critical illness and life insurance.