Travel insurance and COVID-19: What you need to know
SUMMARY
Travel insurance policies can cover trip interruption or cancellation due to COVID-19, unexpected quarantine costs due to the virus, and unexpected medical costs should you contract COVID-19 abroad and need medical attention. But coverage can vary depending on your vaccination status.
When the COVID-19 outbreak pitched an extreme curveball at the world, travellers learned firsthand how quickly unexpected challenges can lead to additional costs. This is true for both a trip out of province and abroad.
Between sudden closures of Canadian and international borders, airlines cancelling flights, and governing bodies implementing travel rules (like mandatory quarantine), travellers in the early stages of the pandemic had many new worries to contend with. Many Canadians found themselves stuck abroad and out of pocket for trips that extended weeks longer than expected.
Although the World Health Organization no longer considers COVID-19 a global health emergency, different countries are still handling it differently. Sudden changes in travel guidelines can still occur, especially if there are future outbreaks. That's why it is still necessary for Canadian travellers to ensure they're covered in the event of an unexpected travel emergency.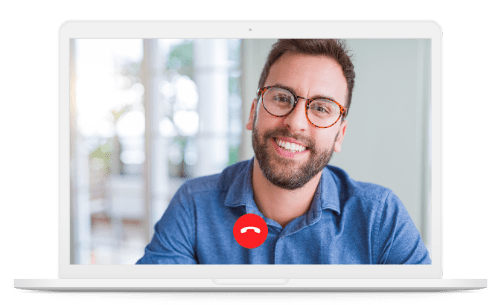 Need insurance answers now?
Call 1-888-601-9980 to speak to our licensed advisors right away, or book some time with them below.
Why should I buy travel insurance?
Travel insurance policies can cover any number of scenarios related to COVID-19. Some of the most common needs for travel insurance are:
If you or your travel companion catches COVID-19 before the trip, and you have to cancel it
If you unexpectedly have to quarantine at a hotel or other paid accommodation
If your trip is interrupted because you or your travel companion begin experiencing COVID-19 symptoms
If you have unexpected medical costs during your trip, need to be hospitalized due to COVID-19, or need a medical evacuation
This article will take a closer look at some of these scenarios. But when it comes to travel insurance and COVID-19, it's important for you to know that coverage varies between insurance companies.
COVID-19 coverage also depends on if your plan is comprehensive and whether the Canadian government has issued an order for all residents to avoid non-essential travel outside of Canada.
What is travel insurance?
A standard travel insurance policy covers you for financial losses that could occur while you're travelling. This includes things like flight delays, trip interruption, trip cancellation, hotel stays, baggage loss, and more.
What is travel medical insurance?
Travel medical insurance specifically provides coverage for emergency medical expenses that could occur during your trip, like hospitalization, ambulance transportation, physician services, prescription drugs, paramedical services, and evacuation back to Canada if necessary.
Learn more about travel medical insurance vs. trip interruption insurance. 
Will my health plan cover me if I get COVID while travelling abroad?
The simple answer is no. Your provincial or territorial health insurance plan will not cover any emergency medical care you may need if you contract COVID-19 while travelling outside your province of residence. This is where travel medical plans would kick in to make sure you're not saddled with tens of thousands of dollars in hospital bills should the worst-case scenario happen.
Will travel insurance cover COVID-19 quarantine costs?
As most countries slowly relax their quarantine protocols, you can also relax knowing that many travel insurance policies will cover you in the event you unexpectedly have to quarantine for a period of time because of COVID-19.
However, some destinations still have travel restrictions that require travellers to quarantine for a certain amount of time when they first arrive. This is especially the case for unvaccinated travellers. Be aware that in this instance, travel insurance policies generally do not cover that type of quarantine cost because it is not considered an unexpected expense.
Will travel insurance cover trip cancellation due to COVID-19?
Many insurers will cover trip cancellation, interruption, or delays resulting from COVID-19. But the reason for cancellation makes a huge difference and can determine whether your cancellation is covered or not.
For instance, if you get the ultimate bummer of a positive COVID-19 test right before your upcoming travel to sunny Costa Rica, a comprehensive travel insurance plan can cover costs related to your trip's cancellation.
But what about a more complex situation? Let's say the city you plan to travel to experiences a spike in COVID-19 cases just before your trip, so you decide to cancel out of concern for catching the virus. In a case like this, coverage is not so clear-cut.
Some insurance policies will flat out deny coverage of trip cancellation due to COVID-19 fears. This is why it's important to check with your insurer and find out exactly what cancellation circumstances they cover.
Will travel medical insurance cover me even if I am not fully vaccinated?
This is another instance where your exact coverage will vary. Some travel insurance policies will cover COVID-19-related emergency medical expenses even if you are not fully vaccinated, or if you are partially vaccinated, but only for travel within Canada.
But some companies may deny travel insurance coverage to unvaccinated travellers for international travel, especially if a health authority is advising against it or there are similar travel advisories.
Alternatively, some insurance companies may only offer limited coverage in the event you unfortunately receive a COVID-19 diagnosis while abroad and unvaccinated. This is another reason why it's crucial to read the fine print of your travel insurance plan before embarking on your trip.

More choice. Lower price.
PolicyAdvisor saves you time and money when comparing Canada's top insurance companies. Check it out!
GET STARTED
What is the coverage amount for COVID-19-related claims?
Some insurers offer up to $200,000 in coverage for COVID-19-related claims and millions for emergency medical expenses due to COVID-19.
Additionally, some insurance companies offer benefit payments of $200-$400 per family per day to cover things like meal expenses if you unexpectedly have to quarantine.
There are a wide range of plans that cover you for most COVID-19-related expenses, although details like trip duration and destination are factored into your travel insurance premium. And, it is important to note your premiums will rise as you add more coverage.
Where can I buy a travel insurance plan with COVID-19 coverage?
Several major insurance companies are offering travel insurance plans or riders, which are basically add-ons, that include COVID-19 coverage.
Here are some of the options:
21st Century
COVID-19 Emergency Medical Rider add-on for travel insurance plans
Coverage up to $1 million, including for unvaccinated travellers and children too young to be vaccinated against COVID-19
Will not cover travel to destinations with Level 3 or 4 travel advisories
Will not cover unvaccinated travellers going on a cruise
Allianz
Standard Emergency Hospital & Medical (EHM) Plan
Provides emergency coverage if you contract COVID-19 abroad and require medical attention
May or may not cover travel to destinations with Level 3 or 4 travel advisories, depending on the date your policy comes into effect
Covers trip cancellation if you contract COVID-19 in Canada before you travel
Covers trip interruption if you contract COVID-19 abroad during your travel
Blue Cross
Provides coverage up to $5 million for COVID-related emergency medical costs if it's not a pre-existing condition
May cover some emergency expenses if you're unable to return back home because of a "significant" medical emergency due to COVID-19
Will not cover costs related to mandatory or preventative quarantine measures either in Canada or abroad
Provides coverage for COVID-related emergencies for cruise travel
Destination Canada
Provides some emergency medical coverage related to COVID-19 but it's based on individual policies
GMS
Provides up to $500,000 in emergency medical coverage if you contract COVID-19 either while in Canada before your trip or abroad during your trip
Provides coverage even if a travel advisory is in place exclusively due to COVID-19
You must not test positive for COVID-19 or experience any symptoms during the 180-day waiting period in order to qualify
Manulife
CoverMe COVID-19 Pandemic Travel Plan
Covers medical emergency costs up to $5 million for vaccinated travellers and up to $1 million for unvaccinated travellers
Covers trip interruption as a result of COVID-related emergency quarantine
Provides insured travellers up to $200 per person per day, up to $2,800 max, for hotel and meal costs related to COVID-19 quarantine
Provides insured families up to $400 per family per day, up to $5,600 max, for hotel and meal costs related to COVID-19 quarantine
Read our full review of Manulife's CoverMe Life Insurance.
MSH
Provides travel insurance for visitors to Canada, including COVID-19-related medical emergencies to an extent
Exact coverage depends on individual policies
Travelance
Provides coverage up to $10 million for emergency medical costs related to COVID-19 if you are fully vaccinated and contract the virus during your trip
Tugo
Provides coverage between $10,000 and $500,000 for COVID-19-related emergencies, depending on individual plans
Covers related emergency medical treatment
Provides other benefits related to COVID-19 emergencies, like costs for your travel companion to return home or hospital transportation abroad
Will automatically extend coverage for 14 days if you or your travel companion contracts COVID-19 abroad and cannot return home as scheduled
Will not cover trip cancellation or interruption due to COVID-19 unless it causes a medical condition
Which is the best travel insurance for COVID-19 coverage? 
The question of which plan is best for you really depends on a number of factors ranging from where you are travelling to, for how long, whether you're travelling with others, and a host of other factors.
So, while it may be tempting to just book the first flight or cruise heading out of here, it's worth taking a minute to pause and plan your travel arrangements carefully so that you can really relax in paradise with peace of mind.
With various plan types and coverage options available, it's important to speak with your insurance provider or with one of our expert advisors to find out your best options. They can help you find the right travel coverage for your travel needs within your budget.
Need help?
Call us at 1-888-601-9980 or book time with our licensed experts.
SCHEDULE A CALL
The information above is intended for informational purposes only and is based on PolicyAdvisor's own views, which are subject to change without notice. This content is not intended and should not be construed to constitute financial or legal advice. PolicyAdvisor accepts no responsibility for the outcome of people choosing to act on the information contained on this website. PolicyAdvisor makes every effort to include updated, accurate information. The above content may not include all terms, conditions, limitations, exclusions, termination, and other provisions of the policies described, some of which may be material to the policy selection. Please refer to the actual policy documents for complete details. In case of any discrepancy, the language in the actual policy documents will prevail. All rights reserved.
If something in this article needs to be corrected, updated, or removed, let us know. Email editorial@policyadvisor.com.
KEY TAKEAWAYS
Travel insurance policies will provide coverage for COVID-19-related trip cancellation/interruption, quarantine, and emergency medical costs
Travel health insurance is necessary because a provincial health plan will not cover you if you contract COVID-19 while travelling
Your vaccination status can affect eligibility for travel insurance and coverage amount