Desjardins Insurance Term Life Insurance Review
SUMMARY
Desjardin offers a simplified 4-option suite of term life insurance products with various options to buy add ons and conversions for permanent life insurance policies. Coverage up to $10,000,000 with terms of 10, 20, 30, and Term-to-age-65. While individual term policies are pricey compared to competition providers, there are options for multi-policy discounts to offset the cost.
Desjardins is one of Canada's largest financial institutions and is frequently ranked among the world's 50 safest banks and financiers. 
Desjardins offers a few term life insurance options to cover fixed-term needs such as lifestyle protection, mortgage coverage, or providing for your children's education. The product offers a number of benefits and features that are expected based on industry standards. For pure term life insurance, the company offers four options – 10-year, 20-year, 30-year and to-age-65 coverage.
The 10-year and 20-year term products offer automatic renewability up to age 85 and these plans can be converted to permanent protection to cover long term needs. The longer-term age 65 product is convertible to Desjardins' suite of permanent life products but does not offer renewability.

Best Life Insurance For Stability
Pros
Offers multiple add-on riders and benefits, giving flexibility to augment basic life coverage 

Robust suite of critical illness, disability insurance, and whole life products; you can obtain comprehensive protection through one provider

Allows multiple applicants on the same policy; 1 policy can cover the needs of an entire family

Ability to convert shorter-term products into longer-term products

Offers multi-policy discounts; can add up to significant savings during the course of coverage

Online account access
Cons
Limited term options; there are only 4 predetermined options to choose from

Cheaper straight term options are available from the competition

Offers paper policies by default, though digital copies are available from your advisor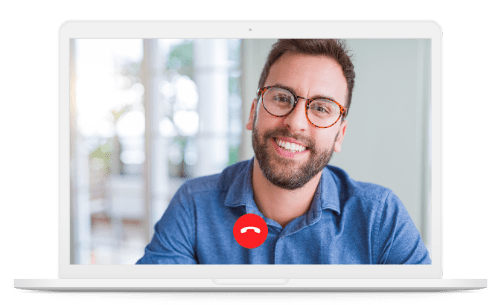 Need insurance answers now?
Call 1-888-601-9980 to speak to our licensed advisors right away, or book some time with them below.
Who is Desjardins Insurance?
Desjardins Group is a Canadian cooperative and represents the largest federation of credit unions in Canada and the fifth largest cooperative financial group in the world. Through its cooperatives and subsidiaries, the company is a major player in banking, life and general insurance (through Desjardins Insurance), securities brokerage, venture capital, and asset management. 
Desjardins Insurance's life insurance products are sold through Desjardins Financial Security. It also offers business services including point-of-sale payments and cash management. In 2015, Desjardins Insurance acquired the Canadian business of insurance company State Farm. Desjardins Insurance operates through a network of more than 6,000 financial advisors concentrated in Quebec and Ontario, but with a presence across Canada.
Desjardins Insurance: Quick Facts
When was Desjardins founded?

1900 

Where is Dejardins Insurance headquarters?

Levis, Quebec

AM Best Rating

: Not rated

Better Business Bureau Accreditation and Rating

: Not rated

Assets:

$39.8 billion

Annual Premiums: $9.2 billion
Website: desjardinslifeinsurance.com
Desjardins Insurance Term Life Insurance Pricing
Representative values, based on non-smokers in good health. $500,000 coverage, 20-year term.
| Age | Male | Female |
| --- | --- | --- |
| 20 | $31.05 | $21.60 |
| 25 | $31.50 | $22.05 |
| 30 | $31.95 | $22.95 |
| 35 | $33.30 | $25.20 |
| 40 | $48.60 | $35.55 |
| 45 | $77.40 | $55.35 |
| 50 | $130.05 | $89.10 |
| 55 | $230.40 | $161.10 |
| 60 | $433.35 | $308.25 |
| 65 | $715.50 | $486.90 |
Check out PolicyAdvisor's life insurance calculator.
What term life insurance products does Desjardins Insurance offer?
Desjardins Insurance offers term life insurance with 4 different terms and a host of benefits and riders.
Term 10
Can be renewed every 10 years up to age 85

Can be exchanged for a higher term (term 20 or term 30)

Is convertible to permanent insurance till the age of 70
Term 20
Can be renewed every 20 years, up to age 85

Can be exchanged for a higher term

Is convertible to permanent insurance till the age of 70
Term 30
Can be renewed once, after the first 30-year term

Cannot be exchanged for a higher term

Is convertible to permanent insurance till the age of 70
Term-to-age-65
Cannot be renewed 

Cannot be exchanged for a higher term

Is convertible to permanent insurance till the age of 60
Optional Riders
Desjardins Insurance offers multiple additional riders including:
Children's protection

Accidental death & dismemberment

Disability waiver of premiums

Guaranteed insurability benefit
There are two more interesting term life insurance benefits offered by Desjardins Insurance:
Insurability Option
Couples and business partners can split their joint coverage into two individual permanent policies when their needs change

This is available for Term 10, 20, and 30 policies
 Association Option
A policyholder can convert their term insurance into joint last-to-die permanent life insurance, by adding a new insured. This option can be used to cover estate taxes or leave a legacy

This is available for all 4 term lengths

More choice. Lower price.
PolicyAdvisor saves you time and money when comparing Canada's top life insurance companies. Check it out!
GET STARTED
What term life insurance amounts and coverage does Desjardins Insurance offer?
Available Term Lengths

: 10, 20, 30 years and to age 65

Available Term Types:

Single, Joint First-to-Die

Maximum Amount of Coverage

: $10 million

Renewability

: Yes for the 10, 20 and 30-year terms

Convertibility

: Yes, can be converted up to age 70
What other insurance coverage does Desjardins Insurance offer?
Desjardins Insurance offers a wide range of insurance products to customers, apart from term life.
In Life and Living Benefits, the options are:
Participating Life Insurance


Disability Insurance

Health and Dental insurance for individuals and business/group plans


Hybrid products, with a mix of different types of coverage
Other offerings from Desjardins Insurance include credit, travel, home, and auto categories. It also offers a variety of registered (RRSP, TFSA) and non-registered investment products such as annuities and segregated funds through different arms of Desjardins.
Other personal products include retail banking, credit cards, loans and credit and wealth management.
Is Desjardins Insurance right for you?
Desjardins Insurance offers unique term life insurance coverage products that are a great fit for many Canadian consumers. As insurance advisors for Desjardins Insurance products, we can help you decide if they are the best fit for you and find you Desjardins Insurance quotes.
As Canada's best online life insurance advisor, we will assist you in comparing and choosing products across all our partner companies. Speak to our licensed advisors and we will be able to assist you in finding you the best coverage for your needs.
Need help?
Call us at 1-888-601-9980 or book time with our licensed experts.
SCHEDULE A CALL
The information above is a brief representative summary for indicative purposes only. It does not include all terms, conditions, limitations, exclusions, termination and other provisions of the policies described, some of which may be material to the policy selection. Please refer to the actual policy documents for complete details. In case of any discrepancy, the language in the actual policy documents will prevail. A.M. Best financial strength ratings displayed above are not a warranty of a company's financial strength and ability to meet its obligations to policyholders.